News
Seven Shopping Centers Sell; The Deal Sheet
Jeans and scarves aren't the only things selling; the shopping centers themselves are being snapped up, too. And UCR SVP Tommy Tucker tells us it's not just the quality product that's moving but also the value-add projects.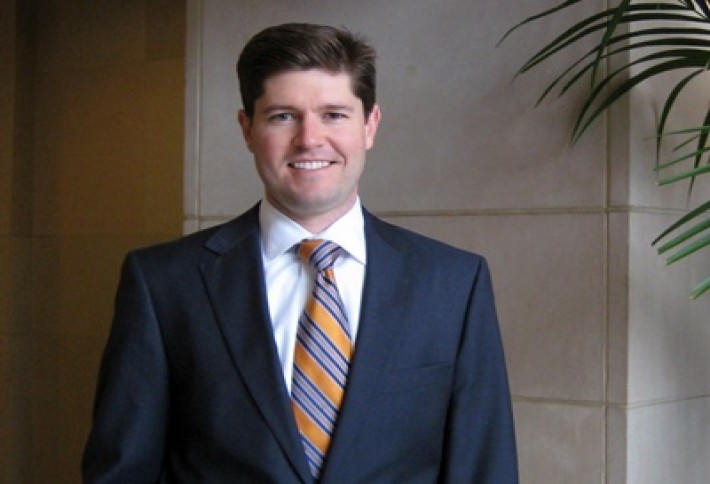 In the past month or so, Tommy repped the sellers in seven retail properties across the state totaling 88k SF including: the 29k SF Shops at Carter Ranch neighborhood center and pad site on Preston Road in Celina; the 23k SF Roanoke Center neighborhood center at 611 Dallas Dr in Roanoke; the 11k SF North Main Street Center neighborhood center at 3209 N Main St in Fort Worth; Four other deals including a 7-Eleven ground lease in Richardson; the almost 6k SF Lake June Commons in Balch Springs; an 8k SF O'Reilly and Cashmax in Childress; and an almost 7k SF Hibbett Sports and Cashmax in Athens.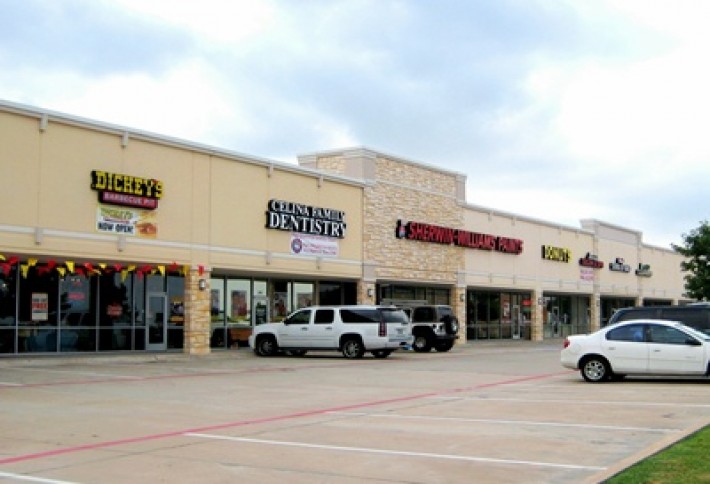 Tommy says there's a pent-up demand for retail, especially the quality product in good locations. Debt is still accessibl e, but prices are getting aggressive. On the other end, the value-add projects with high vacancies are getting a look, too, as investors believe they can get their money back with capital improvements and lease-ups.
Sales
Cushman & Wakefield of Texas' Tom Salanty and Chris Harden completed two retail sales:



Baruch Cedar Hill purchased the 94% leased 188k SF Cedar Hill Crossing (pictured) power center on the northeast corner of US Hwy 67 and Beltline Road in Cedar Hill from Kimco Realty.


Independence Plaza Center purchased the 93% leased 170k SF Independence Plaza Shopping Center on the southwest corner of Galloway Avenue and North Town East Boulevard in Mesquite from Weingarten Realty Investors. The duo repped the sellers in both deals.


***
NAI Robert Lynn division NAI Global Investment Services Group sold a 67k SF single tenant office space at 1630 Corporate Ct in Irving to Florida-based Siemens Enterprise Communications as part of Siemens AG and Siemens North America. NAI Global ISG SVP Steve Wolff and division prez Tim Feagans repped the owner. Daymark Realty Advisors repped the TIC entity, NNN Corporate Court.
***
121 Enterprises purchased a 30k SF building at 6400 Midway in Haltom City. NAI Robert Lynn's Jon McDaniel represented the buyer. James Blake represented the seller.
***
Centric Capital Partners purchased two restaurants:


the Raising Cane's property at the southeast corner of Greenville Avenue and Milton Street in Dallas. The 28k SF corner was purchased for long-term investment purposes. The seller was Term Partners.


the 4k SF Bakers Rib's property at 4844 Greenville Ave in Dallas for long-term investment purposes. The seller was the Dragna Trust. Joe Jackson and Michael Cotten coordinated the transaction.


***
A private investor bought the 129k SF two-building Cedar Ridge Office Park in Southlake. Transwestern VP Steve Rowland negotiated the sale.
***
The Arby's leased investment in front of the Target in Westover Village in Fort Worth recently sold to a California trade buyer. Cassidy Turley's Andy Bogardus and Steve Easley represented both the buyer and the seller. Arby's has a long-term net lease. The selling cap rate was at 7.09%.
***
Zions First National Bank sold a 52k SF retail building at 4720 S Cooper St in Arlington. John T Evans Co's Mike Sandel repped the seller. Jason Doskocil represented the buyer, Marybe Investments.
***
Advanced Graphic Technologies sold almost 10 acres at 1319 Minters Chapel Rd in Grapevine to DDK West. Bradford's Joe Santaularia and former colleague Todd Lambeth repped the seller. JLL's Doug Carignan represented the buyer.
***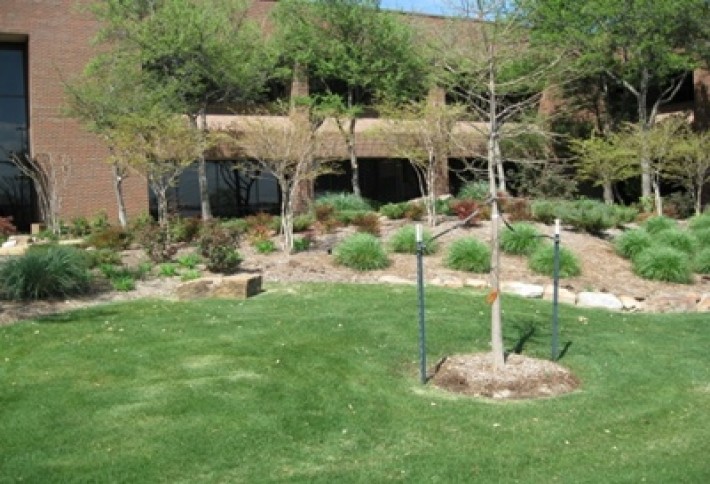 Structure Commercial was involved in two sales including:


the 83k SF Atrium Circle (pictured) fully occupied office at 5800 E Campus Circle Dr in Las Colinas to an undisclosed California buyer. Eric Deuillet represented the seller. Trinity Interests' Beverly Heflin represented the buyer.


An undisclosed buyer purchased almost an acre at 628 Carroll St adjacent to Montgomery Plaza in the West 7th Development in Fort Worth from A.R. Dillard and Earthport Properties. Structure's Troy Morgan negotiated the sale.


***
Atkins Brothers Equipment sold a 10k SF building at 918 Marshall in Grand Prairie to Bylo Properties. Colliers' Allen Gump repped the seller. Dunn Commercial's David Dunn repped the buyer.
Leases
Optical lens manufacturer Essilor of America leased the 170k SF Waters Ridge II in Lewisville as a distribution center. One of Essilor's requirements was that the warehouse be fully climate controlled. Duke Realty's in-house construction team is completing the tenant finish work prior to Essilor's move-in. Cushman & Wakefield senior director Jean Russo repped the tenant. Duke VP for leasing Curt Hefner self-repped for Duke.
***
First Street Properties leased 32k SF at 3629 E 1st in Fort Worth. NAI Robert Lynn's Todd Hubbard represented the buyer. Transwestern's Frank Jester repped the seller.
***
El Rancho leased 23k SF in Gaston Place at 4121 Gaston Ave in Dallas from East West Gaston Partners. The Retail Connection?s Terry Syler and David Sacher repped the tenant. Duwest Realty's Corey Duhon repped the landlord.
***
Big Lots inked a 42k SF renewal at 2801 Central Dr in Bedford from the MRM Family Trust. Colliers' Kevin Brookmole and Kari Pearce repped the landlord.
New Business
RREEF Real Estate selected CBRE to market the 772k SF Coppell Commerce and Business Center portfolio of six Class-A industrial facilities (which is currently 89% leased). Jack Fraker, Josh McArtor, Jonathan Bryan, and Heather McClain Venegoni will market the portfolio.
People on the Move
Roger Pavlovich joined CF Jordan Construction as VP of the Dallas commercial group. He has more than three decades of experience within the Dallas market in design and construction of hospitality, office, distribution, manufacturing, retail, healthcare, K-12, and higher education projects.
***
Adi Mayan joined CBRE Global Investors as director of asset management with the US Managed Accounts Group. Adi will be responsible for management of separate account assets in the Texas market. She will also serve as a resource to the asset teams on the East Coast. She comes to CBRE from JP Morgan Asset Management.
We appreciate our boot camp instructor's sense of humor. One of our workout tunes: Queen's Fat Bottomed Girls. Send your best workout tunes and news to tonie@bisnow.com