News
Interwest Business Park Heats Up; The Deal Sheet
San Antonios Interwest Business Park just nabbed three leases totaling 68k SF, showing an increased interest in the Northwest submarket for industrial tenants.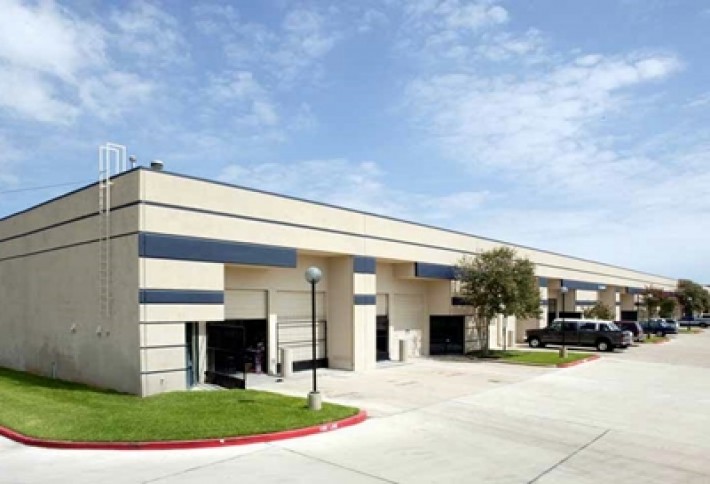 Streams Jason Schnittger and Michael Flowers repped the landlord, DRA Advisors. Jason says this property (four industrial buildings at 6800 Alamo Downs Pkwy) is benefiting from increased activity in the area. Last month, it locked in a 24k SF renewal with Goodman Manufacturing and a 29k SF expansion with Aspen Beverage Group. Plus, it just announced a 15k SF lease with Lennox Industries. The submarket's draw: The more popular North Central and Northeast submarkets are tightening so industrial users have to look elsewhere. Northwest is a good alternative thanks to growing residential demand nearby. DRA purchased the property last year as part of a 7M SF industrial portfolio (including 700k SF in San Antonio) it acquired from Weingarten.
AUSTIN DEALS

Sales
World Class Capital Group acquired the 100k SF Galleria Oaks retail center on Research Boulevard just south of Lakeline Mallfrom an LA-based investment firm. World Class prez/CEO Nate Paul says the asset iswell located in a thriving major market with a strong value-add opportunity through the lease-up of the vacant space. The new owner plans to make immediate capital improvements and will pursue a targeted marketing strategy to fill the vacancy. Watch for Nate to speak at an upcoming Bisnow Austin event in April.

***
A
Hyatt affiliate
acquired the
189-room Driskill Hotel
for about
$85M
from an investment fund managed by Lowe Enterprises Investors, which was represented by Jones Lang LaSalles Hotels & Hospitality Group.The hotel will continue to be marketed as The Driskill Hotel under the umbrella of Hyatt Hotels & Resorts. The hotel will undergo a two-year,
$8M renovation
to preserve its reputation as one of the most storied hotels in Texas.
***
An investment group purchased the
41k SF Kyle Crossing
MOB at 135 Bunton Creek in Kyle. Search Commercials
Tim Ward
and
Jody Jones
arranged the deal.
***
CBRE worked three separate sales deals including:


California-based PS Business Parks purchased three flex buildings (McKalla 2 and McNeil 8 and 9) totaling 226k SF from Investors Warranty of America. The three properties, at 2500 McHale Court (McKalla 2) and 12301-12303 Technology Blvd (McNeil 8 & 9), and are adjacent to parks currently owned by PS Business Parks.CBRE Groups Mark Emerick, John Barksdale, and Steven Kalil repped the seller.


Belmont Village Senior Living purchased 13 acres at 4310 Bee Cave Rd, less than one mile from Westlake Medical Center and Hospital. Belmont Village West Lake Hills will be the Houston-based companys 23rdassisted living development. It will offer 141 private apartments and a continuum of lifestyle and support, including assisted living, Alzheimers care, and a program for Mild Cognitive Impairment (MCI). The Belmont Village project will only use five acres of the tract to preserve existing tree cover and natural vegetation. The group broke ground recently and the facility is scheduled to open summer 14. CBREs Colin Armstrong repped the seller.


AWS Village purchased the 50k SF mixed-use retail and office West End Center from Whit Hanks Properties. The two-story building at 1214 W 6thSt was 94.4% occupied. CBRE private capital groups Walter Saad and Cathy Nabours and CBREs retail service groups Eric DeJernett and Bryan McMurrey repped the seller. Cheng Investments Paul Cheng will rename the property West Side Village and will handle the leasing. CBRE will handle the property management.


***
Armstrong Community Music School
purchased
9,214 SF
at 404 Camp Craft Rd.Commercial Texas'
Benita Dryden
and
Chrissy
Cornelius
represented the buyer. Southwest Strategies Group's
Danny Roth
represented the seller.
New Business

Phoenix Property Co plans a multi-million dollar modernization of 404 Rio Grande Apartments at Rio Grande and 5th streets. Phoenix, the original developer, purchased the property back from the previous owner last August. Phoenix has selected Harper-Brawner as the architect and consultant with Lincoln Property Co serving as the property manager.
People on the Move

Jeremy Womack joined HFF as a director in its Austin office to focus on debt placement and equity transactions. He most recently served as an associate with Trinity Real Estate Finance.He founded the Austin office of Trinity in 2006.

***
Marcus Latner
was named
GM
of the retro-inspired
Lone Star Court
hotel by Valencia Group, which is set to open at the Domain this summer. Marcus has been with Valencia for more than 10 years, starting as a
valet
parking
attendant
at Hotel Valencia Riverwalk in San Antonio and rising up to his new position as GM.
***
Frank Hartmann
joined
CBRE
as an office tenant rep. Most recently, he was a senior advisor with Cresa in Austin and before that worked in
Chicago
as a tenant rep at Studley, Insignia/ESG, and Cresa Chicago. He will lead real estate transactions for
public and private companies
.
***
Currin Van Eman
joined
NAI REOC Austin
as VP. He will specialize in
retail
brokerage
, development, and private equity investment. Most recently, he was VP of real estate for World Class Capital Group.
Leases
Stream Realty Partners worked six leases totaling about 162k SF including:



CPL leased almost 20k SF at 4200 Grand Ave. Matt Frizzell represented the landlord, Travesia. Rubicon Representations John Pope represented the tenant.


AEP leased 17k SF at WellsFargoTower at 400 W 15thSt. Matt and Brian Liverma n repped the landlord. Swearingens Dan Patterson represented AEP.


Vital Farms inked a 10k SF lease at Pecan Business Park at 3913 Todd Ln. Will Nichols and Sam Owen repped the landlord.


Austin Mac Repair leased 64k SF at Lamar Gateway at 911 W Anderson Ln. Ryan Ridgeway represented the landlord. Cypress Properties David Johnson repped the tenant.


***
Home Away
inked an almost
31k SF
lease at 12301 Research Blvd from Dra/CLP Research Park Plaza Austin. Southwest Strategies
Mike Wiley
and
Danny Roth
repped the tenant. CBREs
Troy
Holme
and
Casey Ford
repped the landlord. Troy also worked with
Katie Ekstrom
to rep Maplewood Associates in a
19k SF
lease to
Adometry
at 6801 Capital Of Texas Hwy. HPIs
Doug Jones
repped the tenant.
***
Inflatable Nation Bounce House
leased
16k SF
at Marketplace Austin at 10601 N Lamar Blvd. Retail Solutions'
Herman Tjahja
repped the tenant. And Retail Solutions'
David Simmonds
repped the landlord.
SAN ANTONIO DEALS
People On the Move

Transwesterns Robert Gaston was promoted to EVP. He is responsible for Central Texas, which includes 150 team members and a 16M SF portfolio. Robert has 24 years of CRE experience and has been with Transwestern for six years. The move is part of Transwesterns reorganization, which also included promotingKevin Roberts to prez of the Southwest territory (including Central Texas).

***
Adam Gawarecki
joined the San Antonio Economic Development Foundation (
SAEDF
) as
VP
and will be responsible for
recruiting
new business and industry to the San Antonio metro.
Leases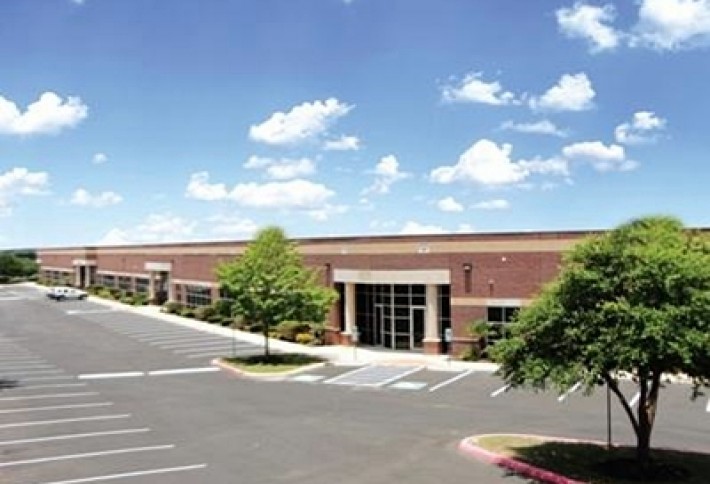 Atento leased 36k SF at University Park Tech Center III. Streams Jason Schnittger repped landlord Ardent Realty and Clear Commercial Realtys Arnie Jacob repped the tenant. The lease accounts for nearly 50% of the property.

***
Venture Commercials
Susan Ridley
secured
seven leases
in San Antonio for
Best Buy Mobile
, a smaller store concept for Best Buy. The deals range from
1,500 to 4,500 SF
and are at the following locations:


Alamo Ranch shopping center (4439 W Loop 1604 N)-- United Commercial Realtys Craig Caransuay repped landlord Inland Western


Terrell Hills (1230 Austin Hwy)-- United Commercial Realtys Jonathan Haag repped landlord Aberfeldy Properties


Park North (824 NW Loop 410)-- United Commercial Realtys Michael Jersin repped landlord PN Plaza Investments


5215 De Zavala Road --REATAs Lex Lutto repped landlord DeZavala Magic


City Base West (2747 SE Military Dr)-- GFR Developments Adam Schiller repped the landlord


Exchange Plaza (5819 NW Loop 410)-- Transwesterns David Saunders and Martin Down repped landlord FF Exchange


The Rim-- Thomas Enterprises Ryan Roberts and Matt Boone repped landlord Central Rim


***
An undisclosed tenant leased
24k SF
of office/warehouse space at Perrin Creek 12. Retail Solutions
Tim McBrearty
repped the tenant and ProLogis repped the landlord.
***
Gateway Printing and Office Supply
renewed
18k SF
of industrial space at Blossom Cove Business Park (11889 Starcrest). NAI REOCs
Adam Berlin
repped landlord Bear Sterns Commercial Mortgage Securities.
Financing
NorthMarqs Bryan Leonard and Bill Luedemann arranged a $39M bridge loan for Brass Professional Center. The asset consists of 16 professional buildings totaling 759k SF and over 100 tenants. It was financed through a life company lender.
What was your first job? Austin reporter Tonie Auer sold tickets at a movie theater. San Antonio reporter Catie Dixon did website design for an opthamologist. Tell us: tonie@bisnow.com and catie@bisnow.com.