News
Houston's Largest Lease; The Deal Sheet
Yesterday we learned that WesternGeco leased 554k SF at 10001 Richmond Ave. The deal was signed in the final days of 2012, making it our biggest office lease of the year.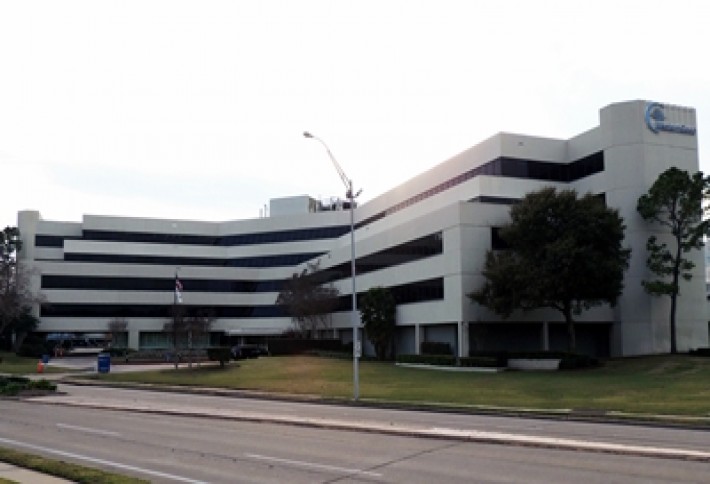 WesternGeco, a subsidiary of Schlumberger, had been a subtenant at the Westchase facility. Studley's Mark Russell, Steve Biegel, and David Endelman repped the tenant and Lexington Realty Trust's James Dudley and JLL's Dan Bellow repped the landlord, Lexington.
People
Jerry Lowry was named president of Greenspoint District following the retirement of Jack Drake. He has been with the district for 13 years and was formerly an HPD sergeant.
***
Nancy Garcia was promoted to director of property operations in Central Management, Inc's residential division. She has been with CMI for four years and in the industry for over 20.
***
Josh Harrison joined Andrews Myers as an associate specializing in CRE, corporate, and commercial transactions. He is a recent graduate of the University of Houston Law Center.
***
Tanner McGraw joined Transwestern as VP of healthcare advisory services. He was previously with Marcus & Millichap.
Sales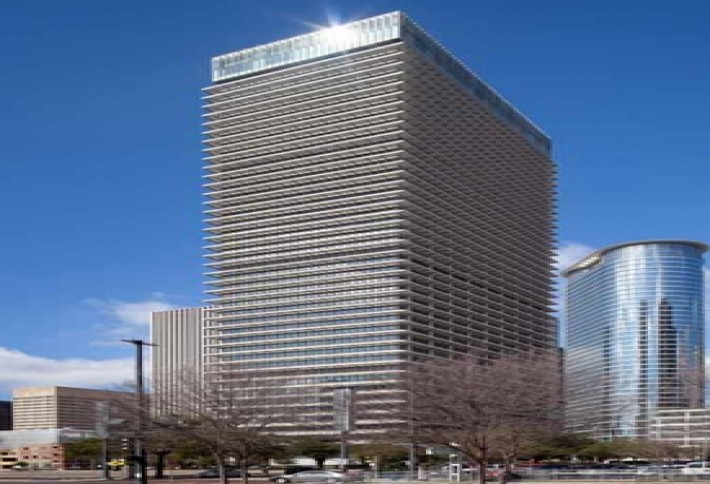 Shorenstein Properties
purchased
800 Bell Street
, a 1.2M SF office tower Downtown.
ExxonMobil
, the previous owner, leased back the entire building until 2015. After Exxon departs for its new campus, Shorenstein will undertake significant capital improvements. CEO
Douglas Shorenstein
says his firm acquired the asset markedly below current replacement cost.
***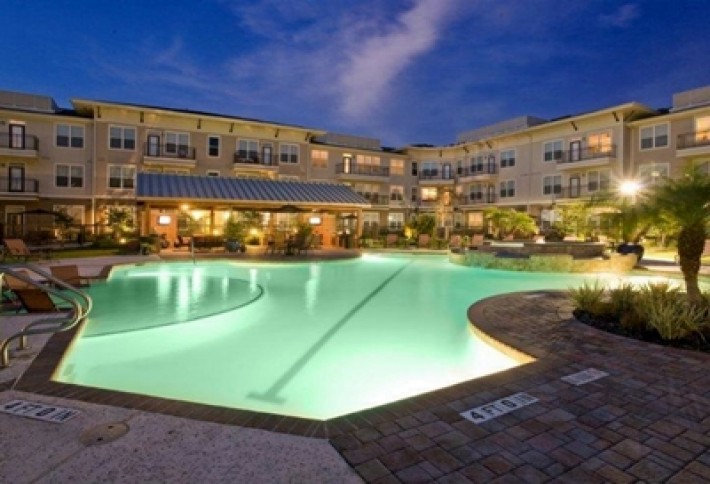 Momentum Real Estate Partners purchased Greystar Cypress Village, a 273-unit multifamily community in Cypress. ARA's Matt Rotan, David Oelfke, David Wylie, and David Mitchell repped the seller, Greystar. Matt says the project was the first transit-oriented mixed-use Class-A property in a Houston suburb. It was completed in '08, which made it difficult to achieve full rent growth. The community was 97% occupied at time of sale.
***
An affiliate of Wheelock Street Capital purchased the Hilton Houston Westchase Hotel, the firm's second local acquisition. Seller Interstate Hotels & Resorts will continue to manage the hotel.
***
State Farm Insurance acquired The Reserve at Westchase, a 194k SF Class-A office building. It is 100% leased. CBRE's Bernard Branca, Jared Chua, and Russell Ingrum repped the seller, ACRON Group. Transwestern facilitated for State Farm as the separate account advisor. Bernard says the deal closed quite quickly considering it included a CMBS assumption. Those can often take more than six months, but the team got approval from the servicer after 44 days.
***
US Realty Advisors purchased and leased back Tetra Technologies' 153k SF HQ in The Woodlands. CBRE's Bernard Branca, Jared Chua, and Russell Ingrum repped the seller. The Class-A office building was built in '09 and drew attention because of its location in The Woodlands and proximity to Exxon's campus one mile away.
***
An undisclosed buyer purchased the Devon Professional Building, a 27k SF retail/professional building at 17300 El Camino Real. Marcus & Millichap's Eric Guerrero, Rahul Bijlani, and Michael Yu repped the seller. The asset was listed at $2.6M.
***
An undisclosed buyer purchased a 43k SF industrial facility fronting Highway 3 in La Marque. Cushman & Wakefield's Jim Foreman and Beau Kaleel repped the seller, Levey Group, and JLL's Ryan Fuselier repped the buyer.
***
GSL Welcome Group purchased a 22k SF facility at 901 W. 13th St. in Deer Park, its 17th building in the city. The property is occupied by Resource Power Group and was previously owned by PS Investments. Adkins Mortgage Group's John Birdwell handled financing. GSL's Danielle Gann repped the buyer.
***
KB Homes purchased 102 acres at I-10 and Pederson Road in Katy. The Finial Group's Mike Sperandio, Taylor Schmidt, and Reed Vestal handled the transaction.
***
An undisclosed buyer purchased Stone Gate Commons, a 22k SF retail property across from the Towne Lake master-planned community in Cypress. Marcus & Millichap's James Bell listed the property at $4.5M. It was purchased as part of a 1031 exchange.
Leases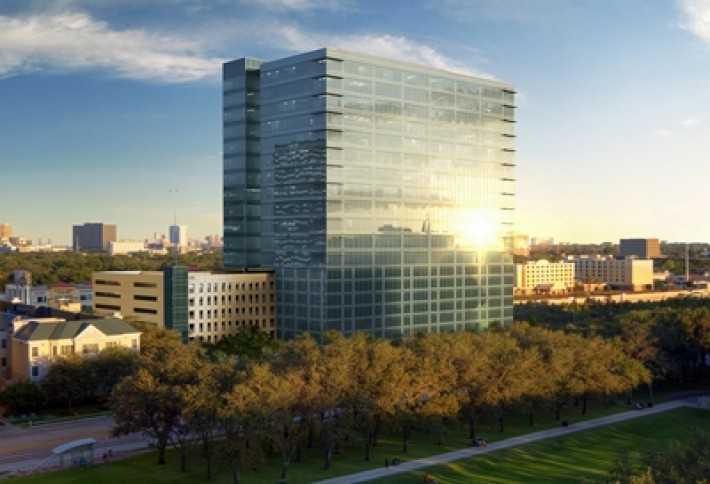 3009 Post Oak, Skanska's office development in the Galleria, has its first user. Datacert inked 50k SF in the tower, bringing it to 17% preleased. The global company will use the tenth and eleventh floors as its HQ. It has been expanding its workforce 25% annually; CFO Alan Harding says the facility will accommodate future growth and its green environment will help in employee retention. 3009 Post Oak is 302k SF and will deliver this summer as LEED Platinum. Jackson Cooksey's Andy Iversen and Sheryl Crutchfield repped Datacert and CBRE's John Pruitt and Jessica Ochoa repped Skanska.
***
A third-party logistics company leased 267k SF in DCT Northwest 8 Distribution Center, bringing it to 100% occupancy. DCT's Justin Bennett says the property was highly sought after as one of the last remaining bulk industrial sites in the heart of the Northwest submarket. Proterra Properties' Kit Dolan and DCT's Will Hedges repped the landlord and CBRE's David Albert and Glynn Mireles repped the tenant.
Financing
HFF's Bruce Ganong, Riaz Cassum, Sue Carras, and Chris Gandy arranged $296M in financing for a Clarion Partners 10-property, Class-A office portfolio totaling 1.6M SF in San Francisco, Washington, DC, Charlotte, Houston, and Boston. Bank of America provided the loan. The Houston asset is Westchase Park.
***
Marcus & Millichap Capital Corp's Peter Dunn refinanced $13M for the Westchase Shopping Center. The 10-year loan was 75% LTV and amortizes over 30 years at 4.9%.
This and That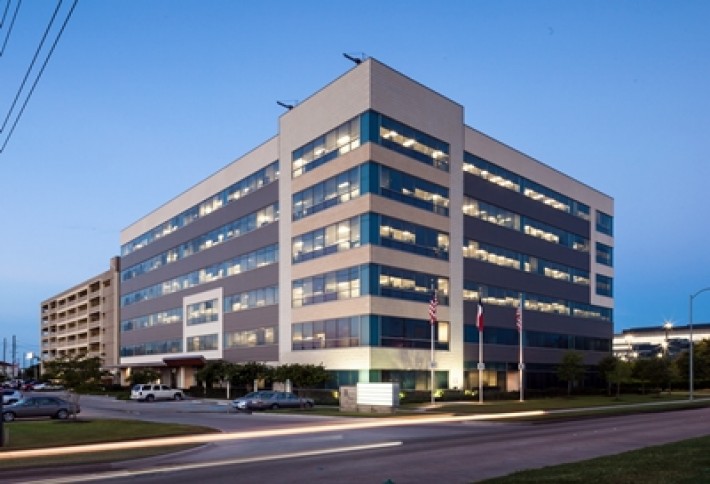 Stream Realty was awarded leasing and management of seven properties totaling 1.4M SF, expanding its Houston office portfolio to more than 25M SF. The buildings are:



Towers at Westchase's 630k SF at 13050 and 13070 Richmond, owned by Franklin Street Properties. Ryan Bishop and Stewart Lyman will lease the 4% vacancy and Julie Sanders will be property manager.


Reserve at Park Ten's 150k SF at 15721 Park Ten, owned by CapLease. Ryan Bishop and Paul Coonrod will lease the fully-occupied project (pictured).


17000 Katy Freeway's 175k SF and fully-occupied. Adam Jackson and Brad Fricks will handle leasing.


2001 Timberloch's145k SF, owned by PrinREI. Paul Coonrod and Philip Armes will lease the fully-occupied project.


4900 Woodway's110k SF, owned by Donerail. Adam Jackson and Ryan Bishop will lead leasing. It's 93% occupied and will complete extensive capital renovation this year.


11000 Equity's 65k SF, owned by Seligman Western. Ryan Bishop and Craig McKenna will lease the 96% occupied property.


3120 Southwest Freeway's 93k SF, owned by ANICO. Adam Jackson and Craig McKenna will lease. It's 82% occupied and will also be substantially renovated this year.


***
PrinREI selected CBRE to lease and manage 20 Greenway Plaza, a 10-story, 466k SF Class-A office building. Cody Armbrister and Steve Rocher will handle leasing and Jeff Greensage will be the property manager.
The quickest way to double your money is to fold it over and put it back in your wallet. Email your news to Catie Dixon, catie@bisnow.com. (She's back in the US!)