Rosenberg & Estis Blog
Bisnow Content Partner: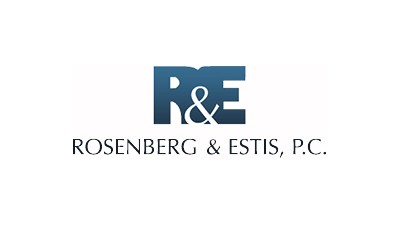 Rosenberg & Estis, P.C. is consistently top-ranked by The Real Deal Magazine among the New York City law firms with the Largest Real Estate Practice. While this is a great honor, R&E did not set out to be one of New York City's largest real estate law firms - just the best. Our group practice of more than 80 attorneys has distinguished itself by offering a diverse array of integrated services to potential clients. Founded in 1975, we are known for our tenacious representation in every aspect of commercial and residential real estate litigation, transactions, administrative law proceedings, and appeals.
(212) 867-6000
News
Commercial Real Estate Lawyers Have Embraced Artificial Intelligence. Here's Why It's A Good Thing
View count:
+
News
With EB-5 Lending, Borrowers And Lenders Need To Read The Fine Print
View count:
+
News
New York's Ever-Expanding Loft Law
View count:
+
News
Why Developers Need To Carefully Review Their Construction Team's Insurance Policies
View count:
+
News
Navigating New York City's Tax Incentive Programs
View count:
+
News
Baby Boomers Could Be Behind A Rise In 1031 Exchanges
View count:
+
News
What The Revival Of A 56-Year-Old Zoning Code Means For New York City's Commercial Terraces
View count:
+
News
Transit Lines Become The Next Frontier For Workforce Housing Development
View count:
+
News
Scott Schnall Case Moves To Federal Court, Challenging The Constitutionality Of DOB Statute
View count:
+
News
Heywood v. Wozencraft Adds To Condo Board Toolbox For Dealing With Delinquent Unit Owners
View count:
+
News
NYC Rent Regulation Remains A 'Tightrope Walk' For Owners Looking To Deregulate Units
View count:
+
News
NYC's Mandatory Inclusionary Housing Policy Causes Uncertainty And Hesitation Among Developers
View count:
+