News
Your Friendly Family Finance Department
When many of NYC's biggest real estate clans--think Kaufmans, Resnicks, Roses, Elghanayans, and Winters--want financing, they turn toThe Singer & Bassuk Org. In its wake is a trail of Dom Perignon corks (the mortgage brokerage's signature deal closing party favor).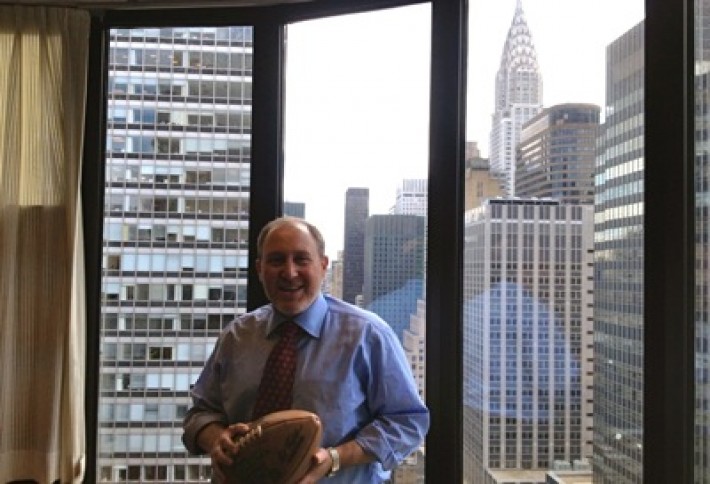 We snapped principal Scott Singer Thursday with a football Wayne Chrebet once tossed him during pre-game warm-ups. (Wait, Chrebet can throw? Sign him and add him to the Jets'QB roster.) Scott tells us that last year, SBO arranged 25 loans in a row with different lenders, as old players were trying new things to get their capital out there. For example, an insurance company with an allocation for riskier deployments went short term, loaning five-year, fixed-rate, non-recourse money at a low rate for a vacant office building. Meanwhile, Scott's dad andSBO's other principal, Andy, arranged a long-term loan for a stabilized asset through a commercial bank (those typically go shorter term). Andy expected the deal to go CMBS, but the bank needed to replenish its loan portfolio since it hadn't been financing construction.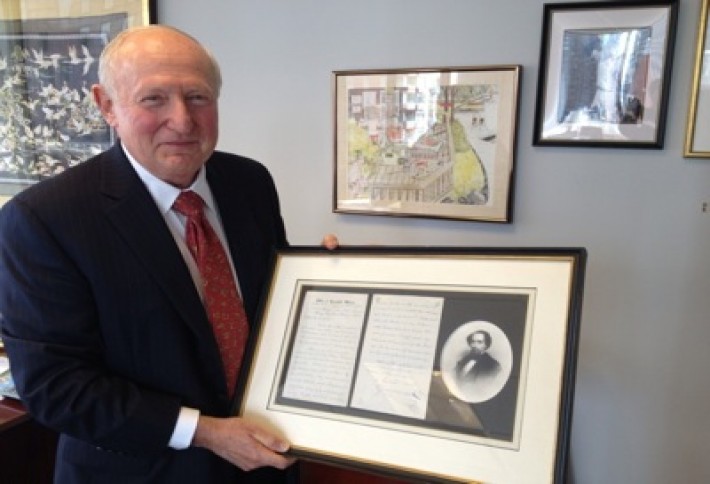 Andy says SBO's bread and butter are family owners and entrepreneurial investors, which can turn into generational family owners--like the Elghanayans, who first started with Andy in '75. One of his first already-established clients was Arthur Cohen, starting in 1980. Through him, Andy met the World-Wide Holdings folks, for whom he's about to close a $450M construction loan from Starwood Capital for 250 E 57th St (at Second Avenue). Another SBO loan for World-Wide, $110M in LIC, was approved two weeks ago. Above, Andy's holding a handwritten letter from Charles Dickens to a woman who had sent a manuscript to review. Charles' comments: Get ye back into the kitchen. Andy doesn't agree. He says women taking a more active role in family businesses double the people who can keep these companies moving forward.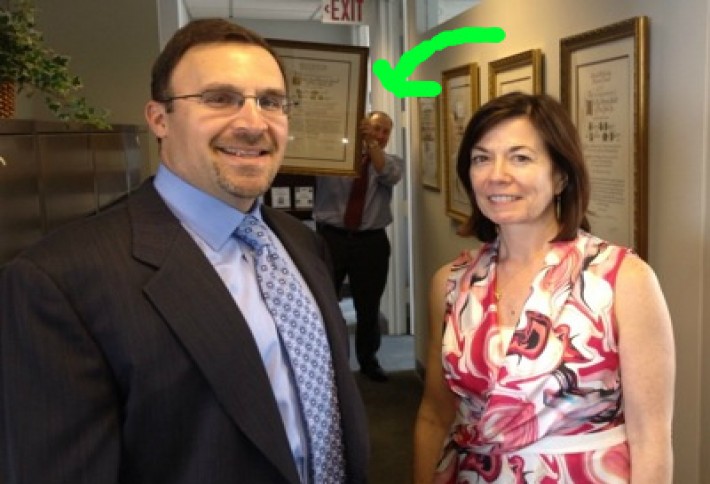 We also snapped SBO's Jeffrey Moroch and Kathleen McSharry next to SBO's Wall of Fame--Andy and Kathleen's four REBNY Ingenious Deal of the Year awards. Note Scott photobombing with his and Jeff's first, received two weeks ago. Andy, who grew up in the Bronx, went to the University of Wisconsin (the first college-goer in his family) and picked a real estate and urban economics major from the catalog, noting that his uncles were making decent money in the mortgage brokerage game. He joined them after graduation in '67. After Scott graduated from Cornell in '94, he and his father co-founded SBO.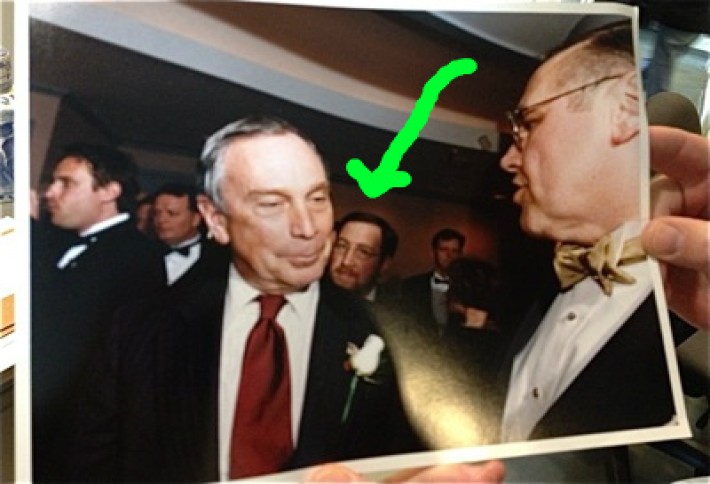 Scott's been photobombing his way into the big leagues ever since. Here he is at a REBNY banquet early in Mayor Mike's term with Hizzoner and REBNY prez Steve Spinola. We think Scott's made it, considering he's working on two refis totaling $600M. Nowadays, he and Andy are proposing refis to clients that hadn't even thought about monetizing their assets. Some, Andy says, could pay off their existing loans, take on new 20-year debt, and still pay less on the life cycle of the financing. In fact, Andy has now refinanced each building in The William Kaufman Org's portfoliotwice.