News
Green Acres Is the Place for Macerich; The Deal Sheet
Think 1031 exchanges are for the little guys? Vornado has completed its previously announced $500M sale of Long Island's Green Acres Mall as part of a like-kind exchange for the retail condo at Manhattan's 666 Fifth Ave.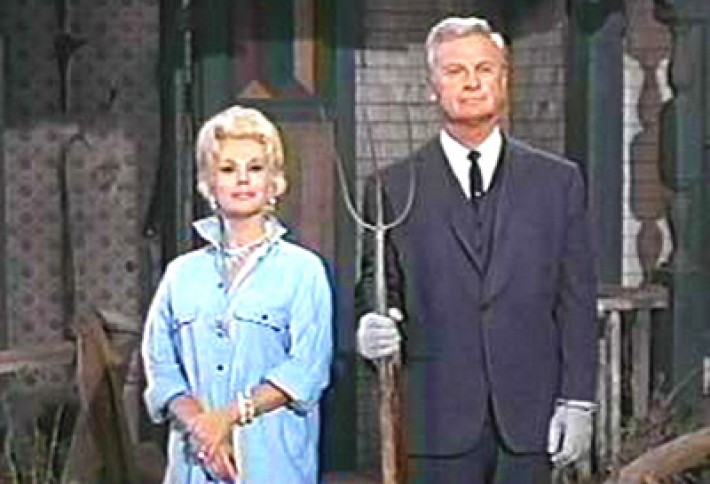 Macerich bought the 94% occupied, 1.8M SF super regional mall in Valley Stream using a $325M, eight-year loan plus cash. Vornado's $304M tax gain goes toward the Manhattan property. Massey Knakal's James Nelson says isolating the retail portion of 666 Fifth Ave is difficult but that rumors peg that $700M purchase at $15k/SF.
Sales
Toll Brothers bought development sites at 953-961 First Ave between 52nd and 53rd (already entitled for 175k SF) and SoHo's 82 King St between Hudson and Varick and plans luxury condos and retail at each.

***
TA Associates Realty paid Prologis $57.2M for the 12-building, 481k SF, 93% occupied JFK Cargo Portfolio, which also includes eight developable parking lots. Cushman & Wakefield's Andrew Merin, David Bernhaut, Gary Gabriel, and Kyle Schmidt arranged the deal.
***
Highcap Group's Laurence Ross and Christen Portelli completed the off-market, $12M sale of 25-27 W 38th St between Fifth and Sixth from Cornell Realty to Fortuna Realty Group. The development site allows 43k SF and may become a hotel.
***
Ariel Property Advisors completed the following deals:


Michael Tortorici, Victor Sozio, Daniel Tropp, and Jesse Dutch repped the seller of the 22-apartment (plus two retail spots) 172-174 E 106th in East Harlem for $6M. Halstead Property's Jeffrey Tanenbaum repped the buyers.


Michael, Victor, Daniel, and Shimon Shkury arranged an East Harlem developer's acquisition of 2183-89 Third Ave (45k buildable SF) for $3.8M. They also repped a national real estate investment group in the $2.2M sale of 444-446 W 163rd St in Washington Heights (55k buildable SF); private broker Elizabeth Martin repped the affordable housing developerbuyer. The three also repped the seller of 5122-24 Broadway between 219th and 220th streets in Inwood for $1.5M and a private investment fund in its $1.2M sale of 75-77 E 110th St (28k buildable SF) in East Harlem to a developer. Victor and Jesse also sold a vacant lot at 310 W 118th St totaling 10k buildable SF for $1M.


Ariel also sold the Metro Area Bank Note Portfolio (outstanding balance of $5.3M), which encompasses three apartments and retail units on the UWS, six walk-ups in Brooklyn's Sunset Park, eight apartments and two retail units in the Bronx's East Tremont, and four retail units in Long Island's Wantagh.


***
Marcus & Millichap completed the following sales:


Glen Kunofsky and James Ventura repped the seller of the 21k SF Walgreens at 1281 Fulton St in Brooklyn for $7.5M. Glen, Russell Wachtler, and John Stewart also found the 1031 buyer.


Marco Lala, Andrew Townsend, Clarke Talone, and Donald MacLarden repped the seller of Yonkers' 48-unit Hudson River View Garden Style Apartments, which went for $7.6M to a 1031 buyer repped by Marco, Andrew, and Clarke. Marco also sold the 27 apartments at 3340 Decatur Ave in the Bronx for $2.3M.


Joseph French arranged a bank's $3.9M sale of the 129k SF Troy Plaza shopping center in Troy.


Peter Von Der Ahe, Joe Koicim, and Sean Lefkovits sold the 68-unit apartment building (plus 27k SF of air rights) at 245-259 W 25th St for $37M. They and Scott Edelstein sold the 36-unit 105 Grand Ave apartments in Brooklyn for $16M. Peter, Sean, and Scott sold the 42-unit 1090 St. Nicholas Ave. for $8.9M. Peter and Joe sold a 127-unit retirement home Downtown for $28M. Peter and Chris Sjurset sold SoHo's 153 Spring St for $12.7M. And Peter, Matthew Fotis, and Jeb Hollingsworth repped an institutional fund in the $5.6M sale of the 41 apartments at 461-465 46th St in Brooklyn.


Naomi Shu and Shlomo Manne repped the seller of the 9,600 SF retail property at 1500 Westchester Ave in the Bronx for $3.8M.


***
Massey Knakal brokers worked on the following deals:


Bob Knakal and Nick Petkoff sold another chunk of the Century Portfolio: 122 Nassau St, 20 John St, 53 Nassau St, 8-10 Liberty Ave, 16-18 Maiden Lane, and 20 Beaver St for $19.3M. The portfolio is retail and 23 apartments, all in the Financial District except Bowling Green's 20 Beaver. Bob and David Kalish sold a through-block development site with frontage at 321-325 W 35th and 320-328 W 36th in the Garment District for $33.5M. It could hold as much as 165k SF. Bob and Karl Brumback sold 22 walk-up apartments at 676 Nereid Ave between Richardson Avenue and White Plains Road in the Bronx for $1.7M.


Rob Shapiro arranged the $13.6M sale of 38-52 Fort Washington Ave from 160th to 161st streets in Washington Heights. The properties comprise 86 apartments and 41k SF of air rights. He also worked on the $1.1M SF sale of the 10k SF 36 Marble Hill Ave between West 225th and West 228th streets.


Stephen Palmese and Mike Amirkhanian sold 257 Quincy St, 308 Stuyvesant Ave, 570 Jefferson Ave, 788 Madison St, and 790 Madison (62 apartments) in Bed-Stuy for $7.7M. Mike also handled the sales of Bed-Stuy's 6,900 SF 940 Kent Ave apartment building between Willoughby and Dekalb for $1.3M and North Bushwick's 383 Troutman St warehouse (5,000 SF) between Wyckoff and Irving avenues for $1.1M.


Guthrie Garvin arranged the $7.2M sale of the mixed-use 133 E 65th between Park and Lex to Ira Lifshutz and the 5,800 SF walk-up apartment building at 228 E 75th (plus 3,400 SF of air rights) for $3.3M. Ira also paid $3M for the vacant, six-unit townhouse at 102 Pierrepont St between Henry and Clinton streets in Brooklyn Heights. Stephen and Winfield Clifford also worked on the deal. And Guthrie and Paul Smadbeck sold a six-store retail condo at 383-391 Amsterdam at 79th Street for $12.2M.


John Ciraulo and Craig Waggner arranged the $5M sale of the 6,000 SF medical office and apartment building at 336 E 15th between First and Second avenues, which also has almost 7,000 SF of air rights. John and Mike arranged the $3.5M sale of 4,700 SF of apartments and retail at 132 Lex between 28th and 29th. John and Clint Olsen sold a vacant commercial co-op at 11 W 30th between Fifth and Broadway for $1.9M. And Bob and John sold a development site at 19-25 W 20th St between Fifth and Sixth for $9.8M to Gale International; the Landmarks Preservation Commission has approved the site for a 15-story residential building for 19 condos.


James Nelson and Brock Emmetsburger repped the seller of apartments at 345-47 W 19th St between Eighth and Ninth avenues in West Chelsea for $4.6M to Kenneth Willardt, who was repped by Art State's Anne-Brigitte Sirois. James and Hall Oster sold seven apartments at 121 W 92nd St for $3.5M; Leslie Garfield & Co's Matt Lesser repped the buyer.


Brian Sarath sold a 3,000 SF retail property at 119-01 Jamaica Ave in Richmond Hill, Queens, for $1.2M. It has 6,200 SF of air rights.


Leasing
RXR Realty has leased the 630k SF, 33-story 75 Rockefeller Plaza (51st to 52nd and Fifth Avenue to Sixth Avenue), NYC's first fully air-conditioned building, for 99 years. RXR will deliver a repositioning in Q3 2015. Cushman & Wakefield repped the landlord.

***
Heinrich Bauer Publishing, repped by Cushman & Wakefield's
Curtis Foster
, signed a 48k SF lease at Denholtz Associates'
270 Sylvan Ave
in Englewood Cliffs, N.J.
Steven Geltzeiler
repped the landlord in-house.
***
JLL's
Cynthia Wasserberger
,
David Kleiner
, and
Randy Abend
and Boston Properties'
Andrew Levin
,
Adam Frazier
, and
Daniel Birney
repped BP in four leases at
540 Madison Ave
: The Bank of East Asia (11k SF for 15 years, relocating from 202 Canal St, repped by Cassidy Turley's
Robert Billingsley
,
Jonathan Schindler
, and
Bryan Boisi
), Conquest Capital Group (4,200 SF for seven years, repped by Newmark Grubb Knight Frank), Hakluyt (4,200 SF for seven years, relocating from 230 Park Ave), repped by CBRE's
Gerry Miovski
and
Samuel King
), and Ajax Advisors (2,800 SF short-term, repped by Cushman & Wakefield's
Timothy Gibson
and
Marley Glasberg
). Adam and Daniel also repped BP in two renewals: GxG Management, repped by CBRE's
John Maher
and
Stephen Winter
, for 4,000 SF for five years and CIMB Securities, repped by CBRE's
Sinclair Li
and
Dan Wilpon
, for 3,600 SF for five years.
***
General Atlantic, relocating from 3 Pickwick Plaza, leased 29k SF for 11 years in GRC Realty Corp's
600 Steamboat Rd
in Greenwich, Conn. JLL's
Brian Higgins
,
Chris Kraus
,
George Walker
, and
Ethan Rice
and GRC's
Michael Rea
repped the landlord, and JLL's
Robert Martin
and
Gil Ohls
repped the tenant.
***
Luxury accessories retailer Rebecca Minkoff, repped by Cushman & Wakefield's
Alan Wildes
and
Ethan Silverstein
, signed a long-term lease for 13k SF of office and showroom space on the seventh floor of 16 W 22nd St between Fifth and Sixth avenues. Newmark Grubb Knight Frank's
Barbara Yagoda
repped the owner, Meysar Realty Corp.
***
Cubic Transportation Systems, repped by CBRE's
Jeffrey Kilimnick
, leased 10k SF in The Kaufman Org's
462 Seventh Ave
in the Garment District for its East Coast regional office. Kaufman's
Steven Kaufman
and
Barbara Raskob
also worked on the deal. Their colleagues
Grant Greenspan
,
Michael Heaner
,
Yvonne Chang
, and
Jessica Kosaric
completed the following leases at
1407 Broadway
: WTL America for 2,100 SF (tenant rep was Adams & Co's M
ichael Hymowitz
); Young Threads for 1,900 SF; Silhouette NYC, Green Point Technology, and Kenwell USA for 1,500 SF each; Daniel Design for 1,200 SF; Screenworks for 1,100 SF; Lati Fashions for 1,000 SF; and YNTJ for 500 SF.
***
Korean Hana Bank, repped by First New York Realty's
Soon Rhee
and
Norman Bobrow
, renewed 7,300 SF in 650 Fifth Ave (majority owner: Alavi Foundation), which was repped by CBRE's
Robert Stillman
,
Paul Haskin
, and
Zachary Freeman
.
***
American Development Group, repped by Optimal Spaces' Steve Sunderland, leased 6,200 SF for 10 years at the condo redevelopment Park Union at 910 Union St in Park Slope and will operate a Mozarts and Einsteins preschool.
***
The Committee Encouraging Corporate Philanthropy, repped byCassidy Turley's
Harry Krausman
, leased 2,900 SF at 5 Hanover Square for six years. Cushman & Wakefield's
Frank Cento
,
Jonathan Fein
, and
Carlos Suarez
repped the landlord.
***
Winoker's
Elliot Klein
repped the owner of 381-383 Fifth Ave in a five-year, 5,000 SF renewal for Marke Communications, which was repped by Corporate RE Solutions'
Steve Wolfert
. And his colleague
Howard Epstein
repped Aditiany's 1,000 SF, three-year renewal at 37 W 39th St.
***
Douglas Elliman's Faith Hope Consolo and Joe Aquino arranged a lease for sportswear retailer Le Civette at 1242 Madison Ave between 89th and 90th streets. They and colleague Arthur Maglio also arranged Fifth Avenue Social Adult Day Care's lease at 1325 Fifth Ave between 111th and 112th.
Sent from my smartphone. Please excuse any typos, and email amanda.metcalf@bisnow.com.