News
And The Most Ingenious Deal Is ...
Last night, Morgan Stanley's lease at One New York Plaza(Brookfield Office's 2.6M SF asset)was named REBNY's Most Ingenious Deal of 2012. That'sconsidered the most prestigious of all awards (including Nobel, Academy, Heisman, and even Webby).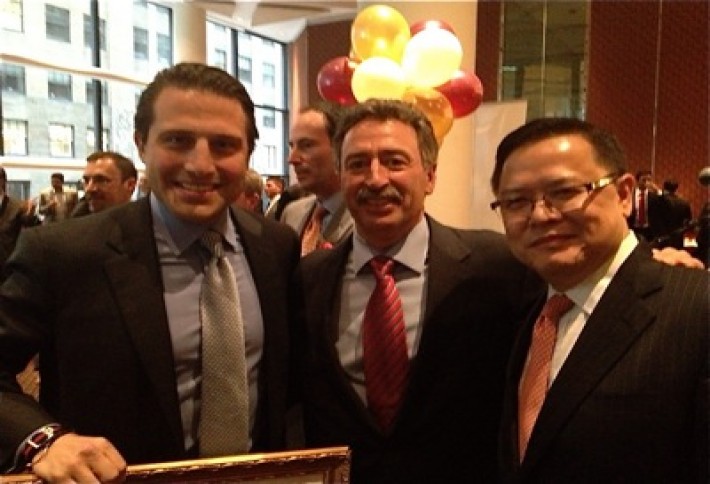 We snapped winners Brian Waterman and Romel Canete of Newmark Grubb Knight Frank with the lawyer who helped make the deal happen, Fried Frank's Jonathan Mechanic. Fellow winner, NGKF CEO Barry Gosin, was in San Diego, missing all the fun. The deal may have been celebrated as a 2012 deal, but Brian tells us it took almost three years of creative thinking--and lots of marathon conference calls. One in February 2011 lasted nearly the entire eight-hour drive from NYC tothe Quebec International Pee-Wee hockey tournament. Despite that adrenaline-pumping experience, then 12-year-old David's Junior Islanders lost in the quarterfinals. Earlier this month, Brian and colleagues Lance Korman and Scott Berfas won the Association for a Better Long Island and the Commercial Industrial Brokers Society Most Ingenious Deal for Hain Celestial Group's relocation to AREA Properties' 1111 Marcus Ave in Lake Success.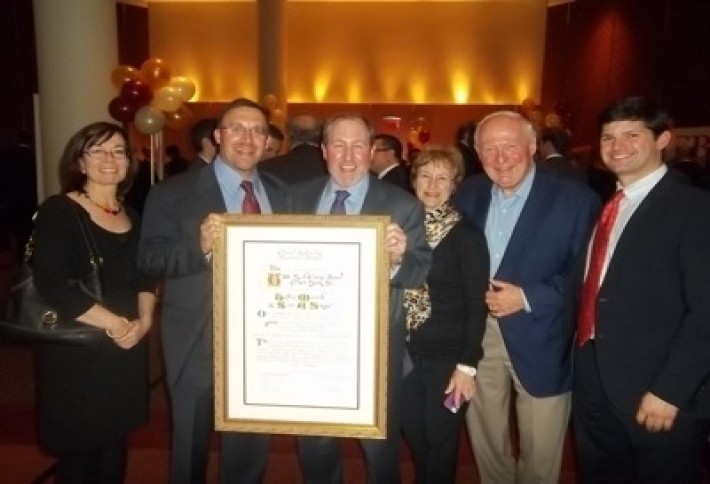 It was a family affair for the third-place winners, The Singer & Bassuk Org's Scott Singer and Jeffrey Moroch, who won for the post-Sandy construction financing for Muss Development's 50 Oceana Dr W condos in Brighton Beach. We snapped the company's Kathleen McSharry, Jeffrey, Scott, Harriet Singer, Andy Singer, and Alex Kaskel. Andy tells us he and Harriet came to Club 101 straight from the airport to support their sonand were nearing 24 hours without sleep. They'd been on a fact-finding trip to Israel and Budapest for the UJA-Federation. Cushman & Wakefield's Helen Hwang and Nat Rockett won second place for the sale of 88 Leonard St in Tribeca.