Our condolences to the family of Leo Linbeck Jr, exec of the Aquinas Cos and Linbeck Group. He passed away Saturday at the age of 78.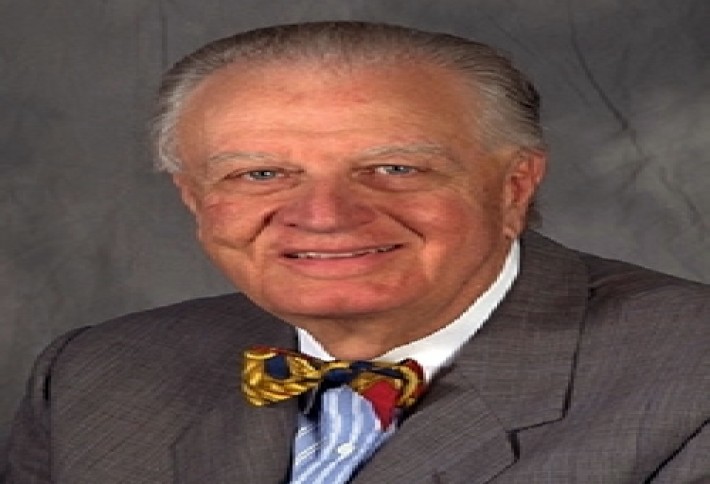 Leo had been with the Linbeck Group since 1956 (his father founded the company in 1938) and served as president, CEO, and chairman for many years. His son Leo Linbeck III now heads the firm. Howard Hughes Co EVP Peter Doyle worked for Leo 26 years (and was his brother-in-law) and tells us Leo was truly a renaissance man who could discuss anything from construction to philosophy. He was often asked for advice, and Peter says he was a wonderful mentor. Professionally, he prided himself on being a builder, not just a construction manager, so his firm does many things (like pour concrete) other GCs subcontract out.
EXECUTIVE MOVES
Leonard Rejcek retired as president of Manhattan Construction. He had been with the firm for 33 years and served as its president for the last seven. Chairman Francis Rooney will act as prez and search for Leonards successor.
***
LJA Engineerings Jason Kelly was promoted to VP in the firms Houston land development division. He has 14 years of experience in civil engineering and is involved in the 2,000-acre Telfair and 2,000-acre Aliana master-planned communities. LJA also promoted Vince Salazar to senior project manager in its Houston land division. He has 15 years of civil engineering experience.
SALES
JCG Properties purchased 45 acres from the estate of Bernard Joseph Packard. The undeveloped site is on I-10 E between Crosby Cedar Bayou Lynchburg Rd and Sjolander Rd in Baytown. Claire Sinclair Properties Wade Sinclair repped the buyer.
***
An undisclosed buyer purchased Park Green I, a 91k SF office building at 8300 Bissonnet. Moody Rambins Rob Chandler repped seller Khoshbin 8300.
***
CC Gosling 14.58 LP purchased 15 acres at the SWC of Gosling and Spring Stuebner Rds. Betz Commercial Brokerages Tom Condon Jr (who has since joined Colliers) repped seller SOSUSA. Caldwell Cos Mark Terpstra repped the buyer and Stewart Titles Jane Mathews coordinated closing.
***
Trust Tobacco Co purchased an 83k SF industrial facility at 7604 Kempwood Dr. The building features 44K SF of office with 39K SF of HVAC warehouse. Finial Groups Reed Vestal and Taylor Schmidt repped the seller.
***
Elbi of America purchased 20k SF near the intersection of Bwy 8 and Vickery Road. Finial Groups Ross Thomas and Reed Vestal repped the buyer and Anthony CREs Robert Anthony repped seller Elkins Industries.
***
Brightside Properties purchased 1515 Campbell, an apartment community. Marcus & Millichaps Juan Cuevas and Justin Miller repped the seller and listed the asset at $7.6M. The property generated interest because of its appealing location on seven acres in Spring Branch.
LEASES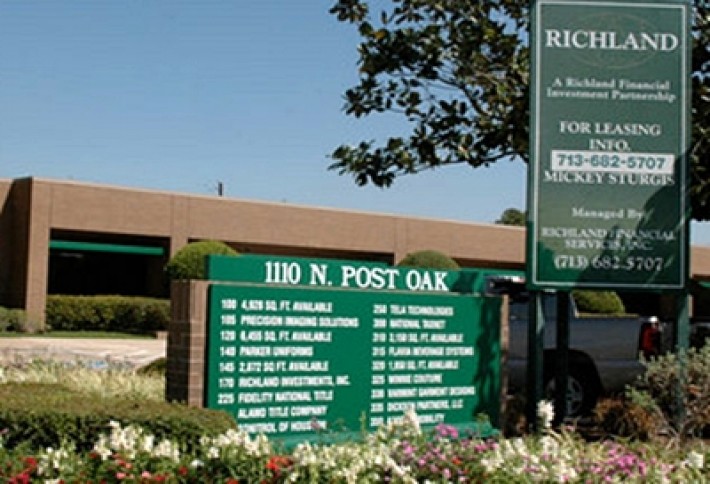 The Richland Cos Mickey Meyer-Sturgis signed two new leases and a renewal/expansion at Memorial Post Oak. The three deals total 13k SF in the 77k SF office/flex property. Shama Cycles renewed/expanded to 4,200 SF, LinCare leased 4,900 SF, and Whitney Management inked 3,800 SF.
***
American Builders & Contractors leased 92k SF in Century Plaza Distribution Center. The BTS project was developed by Avera Cos in partnership with Weeks Robinson Properties.
***
Wilson-Mohr renewed 27k SF at Sugar Land Business Park. Cresas Andrew Jewett and Mike McElwee repped the tenant and NAI Houstons Ed Bane and Jon Michael repped landlord Cobalt Industrial REIT.
***
Emissions Technology renewed 10k SF at 360 Garden Oaks in Pine Forest Business Park. Cresas Julie King repped the tenant and InSites Steve Hazel repped the landlord, Billingsley Company.
DEVELOPMENT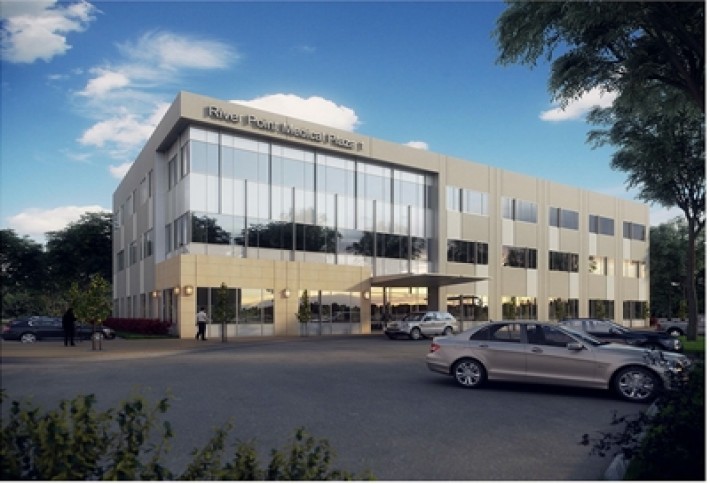 Transwestern was awarded leasing for a 125k SF mixed-use development on the NWC of Hwy 59 and the Grand Parkway in Fort Bend County. The assignment includes River Pointe Medical Plaza--a 73k SF Class-A medical office campus--rendered above. River Pointe is being developed by Wellington Development and designed by Kirksey. Transwestern SVP Tim Gregory will lease the medical property. Phase I, a 45k SF, three-story building, is scheduled to deliver in Q314 and is being preleased now. Phase II (23k SF, two stories) will commence construction when Phase I completes. River Pointe also includes a 52k SF retail development with a 12k SF shopping center and multiple highway pad sites. Transwestern's Tony Armstrong and Craig Varney will lease this portion, which is also slated for 2014 delivery.
THIS AND THAT
Cherry opened its fifth Houston recycling center following the purchase of the KC Crushed Concrete yard at 909 Pinafore Ln. The new 10-acre center can process 1,500 tons of recycled material. That includes steel, which is extracted, bundled, and sent to steel mills.
***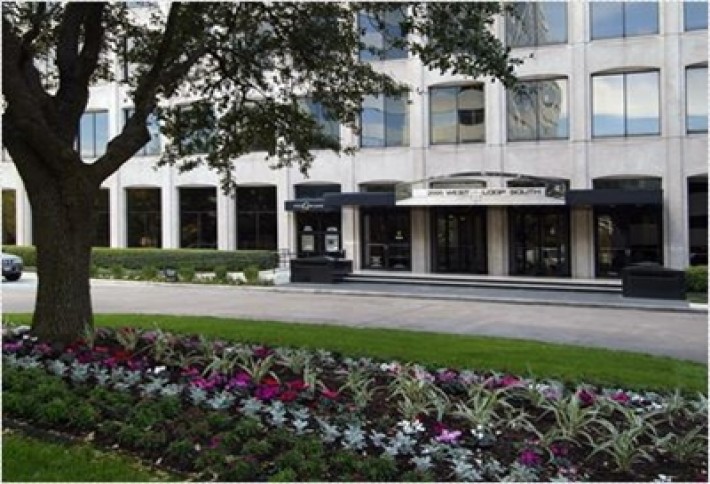 2000 West Loop South received LEED-EBOM Gold. The Class-A building totals 357k SF and is owned by Shorenstein Properties and managed by Means Knaus. To earn the certification, the team retrofitted lighting systems and installed high-efficiency water fixtures and a satellite-based irrigation system. The property carries an Energy Star rating of 81.
Our Houston reporter's daughter spent hours yesterday making outfits for their dogs out of duct tape. Happy summer break everyone! Send your news to Catie Dixon, catie@bisnow.com.