JLL's Jeff Priceis taking over the firm's multifamily investment sales team statewide, and he's got big plans. Capitalizing on the killer environment here--Texas has more multifamily sales transactions than any other part of the country--he's ramping up JLL's platform.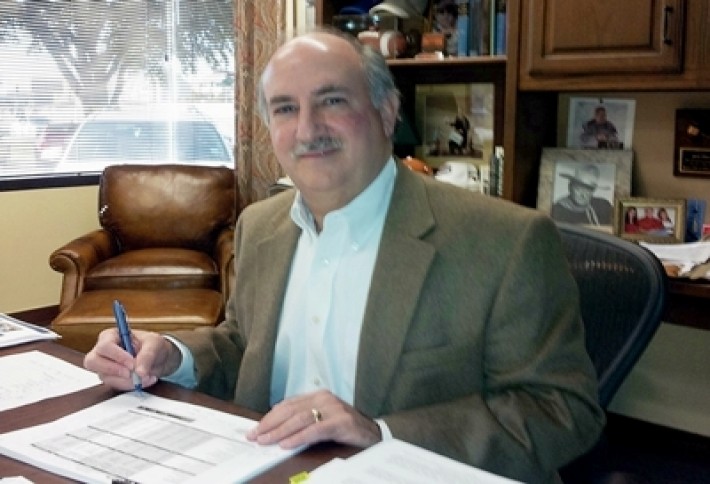 We chatted with Jeff Price and Paul House, who head the firm's Southwest multifamily sales and capital markets teams, respectively. Jeff (pictured) tells us Texas multifamily has seen a 25 bps cap rate compression in the last 60 to 90 days. (We knew our clothes were fitting differently.) That's in line with coastal markets. Sales pricing still lags gateway cities due to lower rents, but urban product in Houston, DFW, and Austin is grabbing as much as $200k/door. Jeff picked up the statewide gig upon the exit of Greg Austin and Chip Nash(stay tuned for news on their latest adventure), and he tells us hes seeking new hires in Texas, with a strong focus on Houston.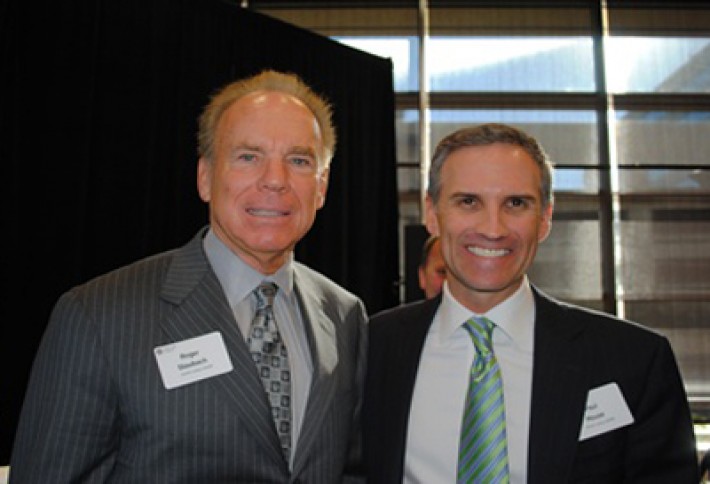 Jeff says people sometimes laugh at brokers for considering replacement cost, but with a 20% to 30% rise in construction costs, replacement is becoming a great measure for value. On the debt side, Paulabove, with JLL executive chairman Roger Staubachsays the rising 10-year Treasury is compressing spreads. To combat higher interest rates and get bigger yields, he's seen more five-year deals in the last 30 days and more interest-only loans.
EXECS
LJA Engineerings Noe Escobar was promoted to senior project manager in its land development division. He has 13 years of experience in design and civil engineering for land projects. He is involved in the Sienna Plantation North project and the Sienna Plantation Management District and MUD Nos. 10 and 12. LJA also promoted Amanda Carriage to project manager in that division. She has eight years of civil engineering experience.
***
Robert Elliott joined McCarthy Building Cos as project director for commercial projects. He has 23 years of experience in the construction industry and has participated in $1B of projects in Texas and Louisiana. He was previously VP/project exec at JE Dunn.
***
Luis Vivar joined PBKs healthcare team. He is designing two healthcare campuses in Turkey, a 2,600-bed project in Istanbul and a 3,662-bed campus in Ankara. He has 33 years of experience in healthcare design, planning, and project management.
***
Clint Bawcom joined Brookfield Office Properties as VP of leasing over the firms 8.4M SF Houston portfolio. Clint was previously with Brookfield but spent the past six years with Cassidy Turley.
***
Sierra Mansukhani joined Rockspring Capital as VP of investor relations.
SALES
Noahs Manufacturing purchased a 51k SF office/warehouse at 4615 Navigation from Greater Texas Equities. Southwest Realty Advisors Steven OConnor and Marc Drumwright repped the buyer and Boyd Commercials Clay Peeples repped the seller.
***
Express Concrete purchased 6.5 acres on Cutten Road. Keller Williams Premier Katys Ross Roberts repped the buyer and TNRGs Stephen Kuper and Robert McGee repped seller Alvin Albert Irrevocable Trust.
***
KM Liquid Terminals purchased a 78k SF office/warehouse on 20 acres at 1550 North Witter in Pasadena. CBREs Bill Rudolf and Gray Gilbert repped the seller, Steel & Pipe Supply. Studleys Aaron Howes, Michael Palmer, and John Simons repped the buyer.
***
Burton Construction purchased a 12k SF building on two acres at 10550 Westpark. Cresas Gary Lawless repped the buyer and Westchase Management Cos Andrew Lear repped the seller.
***
Kinder Morgan purchased 20 acres adjacent to its Pasadena terminal to build a future crude condensate and refined products terminal. It will also build nine tanks to store 1.2M barrels at its Galena Park terminal and will build a new barge dock. The total price tag: $106M.
LEASES
American Surgical Assistants leased 14k SF at 7322 Southwest Freeway. American Surgicals David Richardson and McDermott Will & Emergys David Neville repped the tenant and Boxer Propertys Robert LaCoure repped the landlord in-house.
***
Cinco Pipe & Supply renewed 10k SF at 333 North Sam Houston Pkwy E. Cresas Julie King repped the tenant and Avison Youngs Lee Jeane repped the landlord.
***
Locke Solutions leased 28k SF of industrial/flex space at Santa Fe Business Park. Cresas Chase Spence repped the tenant and Garver Real Estates Scott Wilkerson repped the landlord in-house.
***
Tiger Valve leased 28k SF in World Houston International Business Center. Cresas Barrett Gibson and Jason English repped the tenant and InSites Rives Nolen repped landlord EastGroup Properties.
DEVELOPMENT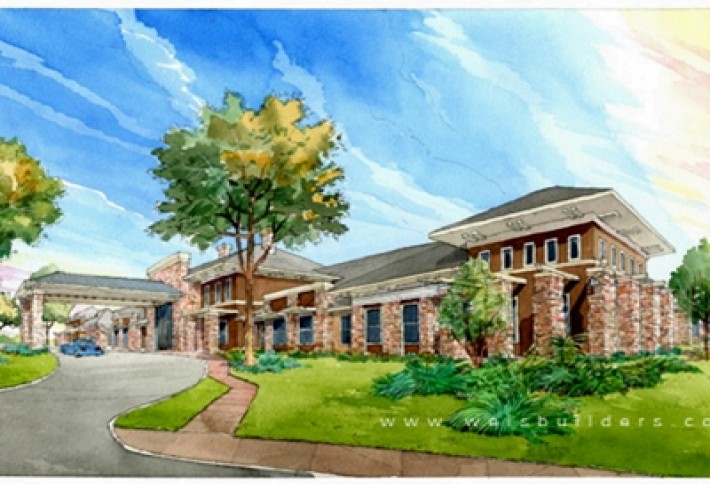 Weis Builders is constructing Orchard Park of Pearland. The $7.3M project will serve 137 senior residents when it completes next spring. Galier Tolson French Architects is handling design.
FINANCING
Commercial Resource Capitals Jason Dannatt and Toby Kettle closed a $4.3M non-recourse loan on 1001 Medical Plaza Dr. in The Woodlands. The property is an MOB across the street from Memorial Hermann.
***
Marcus & Millichap Capital Corps Peter Dunn arranged the $16.4M refi of a 125k SF MOB. The property was severely damaged by Hurricane Ike and then abandoned; the borrower purchased it a year ago to completely rehab and convert into an MOB. Peter says the asset came with unusual circumstances that required a specialized loan structure; he secured a non-recourse bridge loan at a floating rate of 9.56% with 80% LTV thatll convert to a permanent ten-year fixed-rate CMBS loan at stabilization.
THIS AND THAT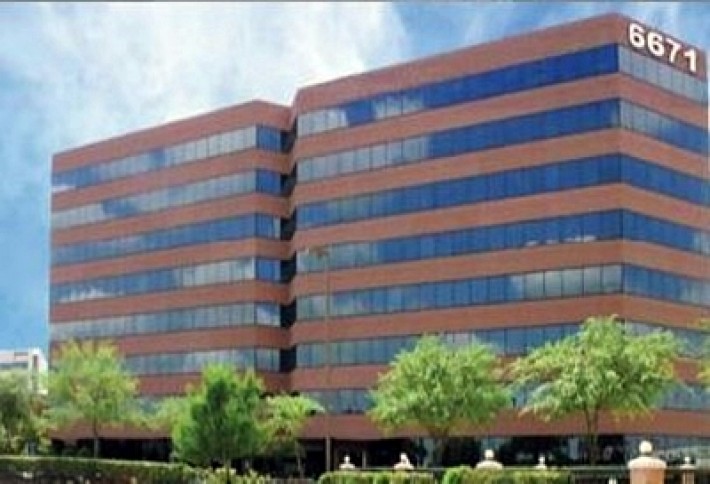 Moody Rambin was retained by Fugro Properties as leasing agent for Southwest Center (6671 Southwest Fwy). The eight-story Class-B building totals 149k SF and has 69k SF available.
***
Moody Rambin was retained by Medistar to manage and lease the River Oaks Medical Tower at 4126 Southwest Freeway. The seventeen-story building totals 140k SF and recently completed a multi-million dollar exterior and interior renovation to reposition as a Class-A medical tower. It has 71k SF of MOB suites available. Walter Cameron will oversee property management and Kurt Kistler and Bob Cromwell will handle leasing.
Calling all sports fans in the standswe want to see who has the most team spirit (and who gets the best seats). Send your best pics to catie@bisnow.com.