News
Weeks Robinson Inks 650k SF; The Deal Sheet
Here's another great example of DFW industrial supremacy(vacancy is only about 8%): Weeks Robinson Properties worked eight transactions for more than 650k SF across four of its Dallas properties. Coincidentally, Weeks Robinson's occupancy is 92%-- maybe we should buy a Lotto ticket or a distribution center.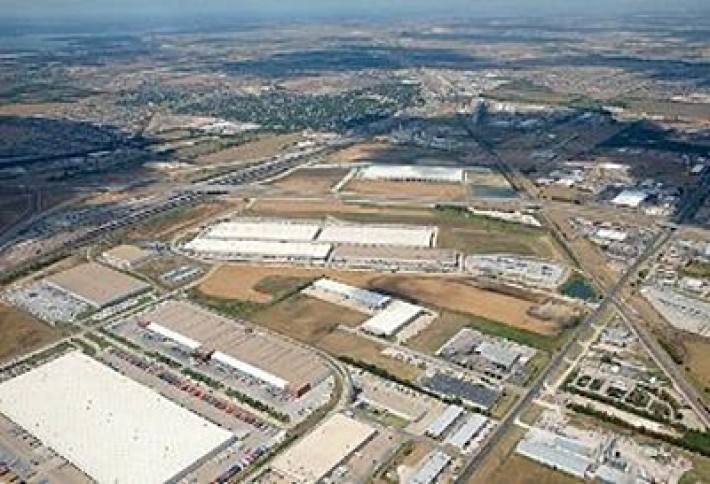 Ring Container Technologies leased 106k SF in Railhead Industrial Park Building 2, repped by Colliers Internationals Allen Gump. At Forum 303 Crossing in Arlington, Pitney Bowes Presort Services leased 76k SF; TSF Sportswear leased 78k SF; QFC Industries leased 26k SF; and American Furniture Rentals leased 39k SF. Pitney Bowes was repped by Cushman & Wakefields Dan Cook, Mark Becker, and Brad Jones. TSF Sportswear was repped by CBREs Nathan Lawrence and Travis Sapaugh. QFC was repped by NAI Robert Lynns Michael Stanzel and Allen repped American Furniture Rentals.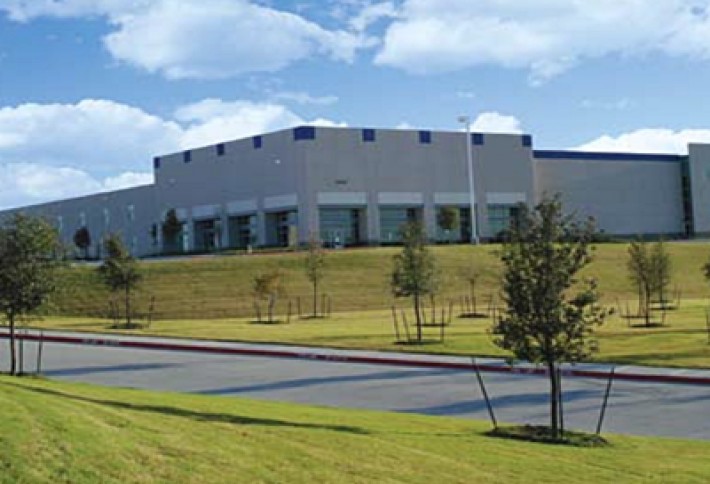 Conns Appliances leased 321k SF at 4800 Langdon Rd for its Dallas distribution facility, represented by CBREs Dave Anderson. Goodman Industries leased about 23k SF in 4900 Langdon Rd, repped by Transwesterns Brant Landry. And Winzer Corp recently moved into its 123k SF build-to-suit project by Weeks Robinson on an eight-acre site on Plano Parkway. Transwesterns Bill de la Chapelle and Sharon Morrison repped Winzer.
LEASES
Arrowhead Stairs leased 45k SF at 2115 W Valley View Ln in Farmers Branch. NAIRobert Lynns Chad Albert represented the tenant and the landlord.
***
Colliers International worked a pair of industrial deals:



The Hillshire Brands Co leased 32k SF at 4770 Mercantile in Fort Worth from Mercantile Partners. Colliers Allen Gump, Allyson Gump, and Bob Chodos repped the tenant. Brian Randolph repped the landlord.


Kaycan renewed an 11k SF lease at 4653 Leston in Dallas from Regal Business Center. Colliers Phil Rosenfeld and Matt Thompson repped the landlord. Lee & Associates Adam Graham repped the tenant.


***
Safeguard Properties leased 22k SF in the newly renovated Greenway II in Richardson as the first tenant.
***
A & M Pump Components leased 20k SF at 1174 N Great Southwest Pkwy in Grand Prairie from Great Southwest Parkway/Douglas. Hudson Peters Commercials Michelle Hudson represented the landlord.
***
Store Resource inked a 91k SF lease at 2425 Carter Dr in Carrollton from Cobalt Capital Partners. Lee & Associates Nathan Denton and Adam Graham represented the landlord. NAI Robert Lynns Jim Svidron represented the tenant.
***
Stream Realtys Seth Koschak and Ryan Wolcott represented DRA Advisors in 85k SF of leases including:



Seaman Polymers leased 51k SF at 12750 Perimeter in Dallas.Transwesterns Joe Whitmer represented the tenant.


Wycliff @ Douglas renewed 17k SF at 12770 Perimeter in Dallas.Bates & Myers Tammy Winner represented the tenant.


***
Streams
Blake Kendrick
and
Matt Dornak
represented DRA Advisors on a pair leases at 2101 Midway totaling
12k SF
for Autoseis (4,000 SF) and Fitco Fitness (8,000 SF).
EXECUTIVE MOVES
Joel Heikenfeld was promoted to VP of capital markets at Behringer Harvard. His primary focus will be leading the capital market activities related to Behringer Harvards net leasing business. He also will be involved in financing activities for the companys other real estate investment platforms. (Hes also a Baylor Bear. Sic em, NIT champs.)
***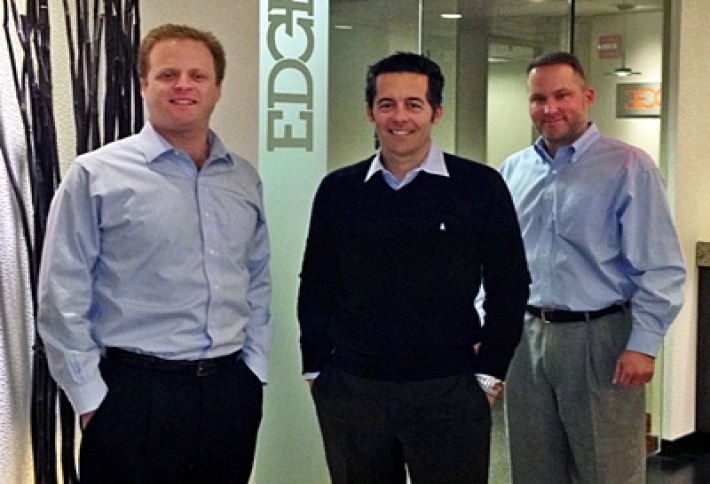 Wilson Stafford joined EDGE Realty Capital Markets as VP in the DFW office. (Thats Wilson, left, with Mart Martindale and Brandon Beeson). He'll specialize in office, industrial, land, and high-tech assets, with afocuson in-depth market analysis, underwriting due diligence, and investment sales. Prior to joining Edge, Wilson was an associate director for Cushman & Wakefields capital markets group.
FINANCING
Quadrant Realty Finance advised The Milestone Group on the successful execution of an IPO on the Toronto Stock Exchange of the Milestone Apartments REIT with a gross book value in excess of $1.12B. The proceeds (about $200M) from the offering were used by the REIT to indirectly acquire an interest in the portfolio from an entity affiliated with Invesco. QRFs Michael Young advised Milestone on the formation of the REIT and the capital markets execution. Milestone Apartments REIT owns about 17,000 apartments across the Southeast and Southwest US.
SALES
AK Mago purchased a 12k SF MOB at 399 Melrose Dr in Richardson from Melrose Medical Park. Hudson Peters Commercials Debi Carter repped the seller.
***
A Canadian private real estate fund acquired the 212-unit Basswood Manor at 1020 W Fox Ave in Lewisville from a Dallas partnership. Marcus & Millichap Real Estate Investment Services VP Al Silva had the exclusive listing. He also secured and repped the buyer. The property was on the market for less than 30 days and attracted six offers from local and out-of-state investors. It was an all-cash deal. The new owner plans to make improvements to the property.
***
35 W Investments purchased 185 acres at the southwest corner of County Road 400 and Sheamar Lane in Princeton from MAS Real Estate. The property is zoned single-family residential. Case Commercial Real Estate Partners land services managing director Bruce Endendyk, senior director John Endendyk, and associate Collin Prater marketed the asset for the seller.
***
Ace Manor Property Management I purchased 310k SF at 2527 Willowbrook Rd in Dallas. Transwesterns Clint Riley and Tim Veler repped the buyer. Peter Lyden purchased 40k SF at 105 Pipeline Rd in Hurst. Transwesterns John Jinks and Jennifer Purselley represented the buyer.
THIS & THAT
The Louisville Cardinals win means Transwestern takes the Billingsley Broker Bracket in a squeaker. Carried virtually the entire way by Swish (Andy Harder) with help from a last-minute assist by Steves Boss Bracket (Steve McCoy) as well as help from Alan Harrington,Breck Besserer, and David Besserer,Transwestern barely outpaced Cresa by five points.Each team member gets: a dinner for two at SER, the Hilton Anatole's new steakhouse; the honor of holding the BBB champion belt for one yearl automatic invitation to next year's BBB; and bragging rights. That also means that Andy gets to take a free trip to NY with airfare for two, twonights at the Metropolitan Club, and theater tickets to the Broadway show of his choice.

***
The City of Dallas CityDesign Studio and The Trinity Trust put out the call for urban design strategies to connect downtown Dallas and the Trinity River as part of the Connected City Design Challenge. The goal of the challenge is to build awareness of urban design solutions that can shape Dallas future while developing a more refined and specific strategy for connecting downtown and the river. Theres also hope it will aid in securing future public and private investment. CityDesign Studio urban design special advisor Larry Beasley is chief curator of the challenge. Both pros, students, and regular joes are invited to submit proposals. Theres funds to cover expenses for three design teams to be selected from RFPs. More info can be found atconnectedcitydesign.com.
***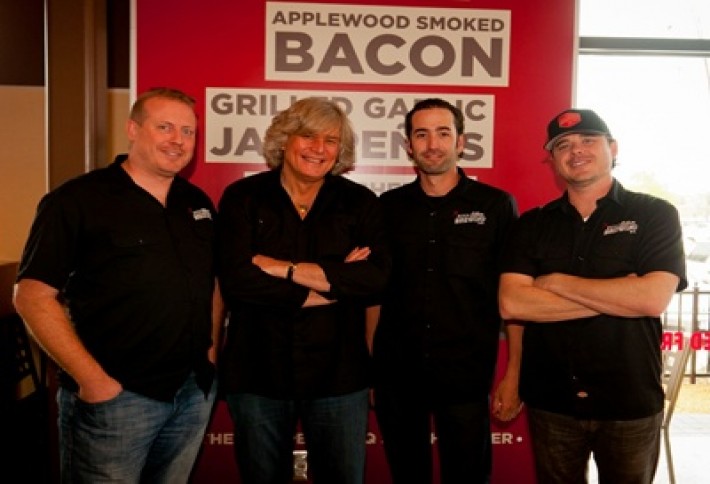 A brewski and a burger sounds like a plan for dinner tonight. Smashburger founder
Tom Ryan
is banking on it by partnering with
Deep Ellum Brewery
. Heres Tom and the Deep Ellum crew talking about the
beer and burger deal
(for less than $10), which will be offered at all 13 DFW locations. Tom says its part of the companys localization initiative and push towards burger and beer pairings in larger markets across the US.
***
Mark your calendars for the CREW Dallas Golf Classic next Monday at the Las Colinas Country Club. The 27thannual event raises money for local charities that help improve the lives of Dallas-area women and girls. This is the first year for the sold out tourney to be at Las Colinas Country Club. Everyone is invited to the 19th Holeparty, from 5 to 10 pm, for $75 per person. More info atwww.crew-dallas.org.
On the way home from Boston, we kept singing More than a Feeling to ourselves in the airport. It was a wicked bumpy flight home. What did we miss at home? Tell tonie@bisnow.com.