News
Apartments Contribute $6B to Chicago Economy: The Deal Sheet
The $1.1 trillion apartment industry contributes $3B/day to our nation's economy, according to a recent report by the NAA and NMHC. Zero in on Chicago and we find 666k apartment homes contributing $6B to the local economy (for a comparison to last week's billionaires, that's twice J.B. Prizker's net worth). Looking at those staggering stats, we've decided to hold our Chicago Multifamily Summit this Thursday.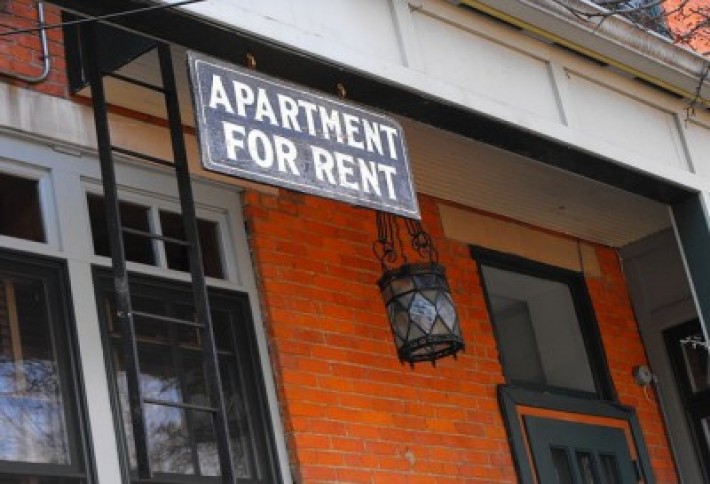 Chicago's 1.1M-renter multifamily industry supports more than 53,000 jobs, 88% on the management side. Building permits are down 77% over the past five years, but this year's pipeline is "robust," especially across Chicago's urban core, the report says. On a state level, Illinois' 1.4 million renters have a mind-boggling $16.4B in spending power (that's a lot of Blackhawks tickets). We think we may have figured out whose superhuman spending can stimulate our state economy--but let's see if the experts agree later this week.
SALES
MACK Cos. sold 93 single-family rentals to American Residential Properties (ARP) for more than $12M. Both companies reached an agreement to supply ARP with 30 to 50 rented homes per month over the next 24 to 36 months. These transactions could total up to 1,000 MACK properties bought by ARP.

***
CSJ Investments paid
$2.8M
for a five-building,
74k SF
industrial package of buildings in
Elk Grove Village
and
Rolling
Meadows
. The Elk Grove Village buildings include 1610-20 Jarvis Ave and 1630-40 Jarvis Ave. The Rolling Meadows buildings include 1225 Carnegie St, 3620 Edison Place, and 1051 Rohlwing Rd.
***
HSA Commercial repped Blue Vista Capital Management in the sale of a 98k SF, fully-leased retail and warehouse property in Carol Stream (320 Army Trail Rd) to Tinley Park-based MSR Carol Stream LLC. HSA's Tim Thompson, Michael Havdala, Paul Broderick, and Brenton Schrader repped Blue Vista; Lee & Associates SVP Joe Herron and Mid-America Real Estate principal/VP Kevin McLoughlin repped MSR Carol Stream.

***
The Boulder Group brokered the
$1.6M sale
of a net-leased
Advance Auto Parts
at 1135 E Division St in
Diamond
. The
6k
SF property was built in 2012. Boulder's
Randy Blankstein
and
Jimmy Goodman
repped the buyer, an Ohio-based 1031 exchange investor, and the seller, a Midwest-based partnership.
***
Inland Bank sold an
8k SF
foreclosed
restaurant building
located at 800 N Route 59 in
Bartlett
to a private party for
$1.1M
. Adelphia Properties'
George
and
Simeon Spirrison
repped both sides of the transaction.
LEASING
Transwestern was named leasing agent for 525 W Van Buren, a 522k SF West Loop office building, by its new ownership group, an affiliate of American Recovery Property Trust and Northwood Investors. The building is 74% leased and net rents range from $20 to $23/SF. Transwestern's Michael Lirtzman, Tamara Kos, and Kristen Baker will be exclusive leasing agents for the property.

***
Jones Lang LaSalle's
Kurt
Sarbaugh
,
Robin
Stolberg
, and
Kris Bjorson
repped
Midland Paper Co.
in a
156k SF
expansion and renewal at 363 N Third Ave in Des Plaines.
***
Adelphia Properties completed three leases totaling more than 40k SF at
West Park Plaza
in
Charleston
:
Simeon
and
George Spirrison
repped the landlord in
Kroger Grocery's
10-year lease for
30k SF
; Simeon repped the landlord in
H&R Block's
five-year lease for
3k SF
; and Simeon and George repped the landlord in
HD Gaming's
five-year lease for
8k SF
.
***
Miyanga American Corp. signed a
7k SF flex/warehouse lease
in Addison. JBS Commercial Real Estate partners
Brian Silverman
and
Jason Shibata
repped ownership, Norhbrook-based
Rothbart
Realty
. White Cube's
Tak O'Haru
and NAI Hiffman's
Dan O'Neill
repped Miyanga.
FINANCING
SomerCor 504 VP Bill Kornit completed a financing agreement for Grand Appliance & TV; the SBA portion of the financing exceeded $8.3M. The package included purchase, refinance, and construction lending initiatives for five properties in Illinois and Wisconsin: a 6k SF building purchase in Kenosha, a 10k SF building acquisition and renovation in Forest Park, a 22k SF building refinance in Crystal Lake, a 55k SF building refinance in Zion, and a 10k SF building refinance in Sturtevant.
CONSTRUCTION & DEVELOPMENT
Meridian Design Build began construction on an 88k SF expansion to a 215k SF ground distribution and package sorting center in Grayslake. Precept Design is providing architectural services and Spaceco is providing civil engineering work.

***
JC Anderson
was selected to complete a
50k SF build-out
for
DePaul's College of Education
at 2247 N Halsted. JC Anderson's
Steve Boulukos
is project executive and
Vasilko & Architects Associates
is providing architectural services. The project is slated for completion in June.
***
Meridian Design Build completed a 39k SF office renovation for NOW Foods at 244 Knollwood Dr in Bloomingdale. Meridian senior project manager Bob Kolcz and superintendent Greg Suthers led construction efforts and Heitman Architects provided architectural services.

***
ARCO/Murray completed more than 37k SF of interior improvements for Catalina Marketing last year. Work was completed at 161 N Clark St, 20 N Martingale Rd in Schaumburg, and in Catalina's downtown Boston office (pictured). ARCO/Murray's Mike Magee was project manager in Schaumburg and Chicago and Chris Niedhammer was project executive on all three projects.

***
Fitzgerald Earles Architects and Associates began design and construction planning for
Sterling Bay Cos.' 15k SF HQ
at
1040
W
Randolph St
, a two-story,
56k SF
building. Construction is scheduled for completion this
summer
.
***
Fitzgerald Earles Architects and Associates is finishing construction oversight on
Apple's office expansion to 15k SF
(for its iAD division) at
225 W Wacker Dr
.
Studio Architecture
designed the space and
Executive Construction
is general contractor. The project is schedule for completion in late March.
***
Principle Construction Corp was selected by
Veneziano Enterprises
for an
8k SF build-to-suit
for its tenant,
H&H Electric
Co.
, at 2830 Commerce St in
Franklin
Park
. Principle's
Craig Slinker
will serve as senior project manager,
Tom Sterbens
will serve as superintendent, and
Timothy Morgan
& Associates
will serve as project architect.
EXECUTIVE MOVES
NAI Hiffman promoted six senior associates to VP. Kelly Disser, David Haigh, Michael Robbins, and John Whitehead received promotions to VP of the industrial services group. Adam Johnson and Aubrey Van Reken received promotions to VP of the office services group.

***
Rebecca Fetter
joined
ML Realty Partners
as
marketing
coordinator
. She was previously with Landmark Development in Rockford and received her undergraduate degree from Rockford College.
***
Reed Construction
hired
Brendan O'Carroll
as
project
engineer
. Brendan previously worked as project manager for Icon Identity Solutions and received his undergraduate degree from Illinois State University.
Yawn. Are you missing that lost hour as much as we are? Send ideas and suggestions to marissa.oberlander@bisnow.com.