News
JV Picked for $360M Back Bay Mixed-Use Project; The Deal Sheet
MassDOTs selection yesterday of Samuels & Associates/Weiner Venturesto develop a $360M mixed-use project in Back Bay will transform a dingy stretch of Boylston Street and create a new link to the Fenway, says partner Adam Weiner.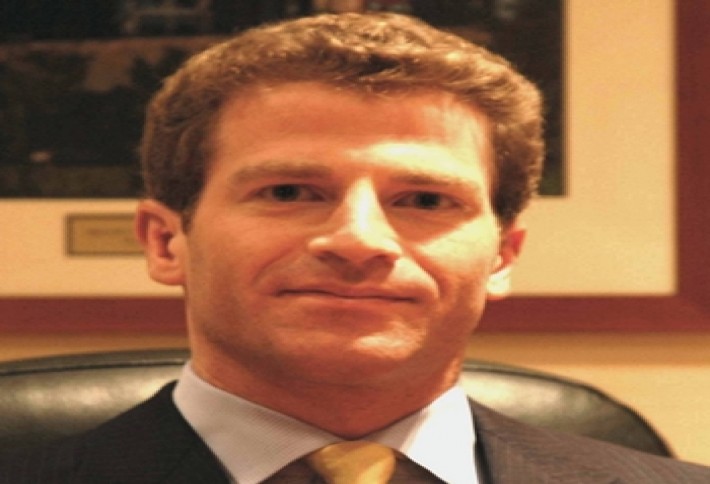 The group was competing with Trinity Financial and The Chiofaro Co. The JV's project designed by Elkus Manfredi consists of two separate buildings--10 stories and 32 stories--with 230 residences, a 270-key hotel and 50k SF of retail. A hotel operator hasnt been chosen, but Adam says several strong brands are interested. MassDOT granted the team air rights to build over the Pike what will be 25% of the project; 75% will go up on a parcel bounded by Boylston, Cambria and Dalton streets that the partners purchased years ago. Now the work really begins, Adam says.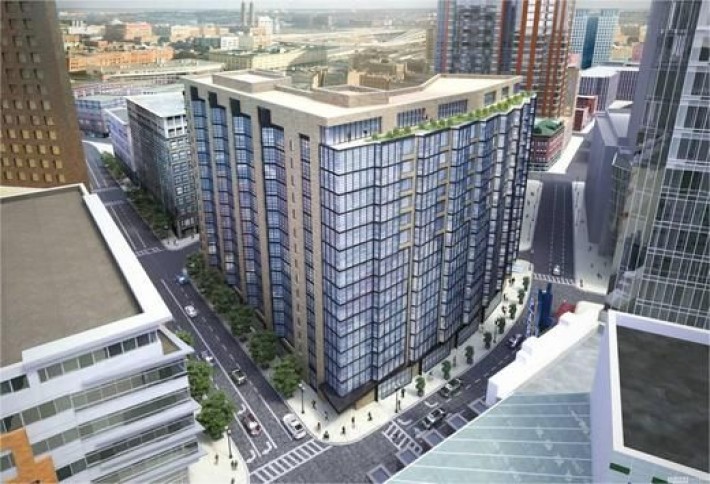 Thinking of Downtown Crossing as scruffy? Think again. At Millennium Place, still under construction, 130 condos--51% of the 256 units--have been sold since last October, developer Millennium Partners partner Richard Baumert announced. Priced from $750k to $3.5M, residences will be ready for occupancy in the fall.

***
The
$350M Harvard Art Museums
redevelopment project designed by The Renzo Piano Workshop hit a milestone: the
base building is closed
and
interior fit-out
under way, the university says. In the fall the Fogg, Busch-Reisinger and Arthur M. Sackler museums, which together comprise one of the largest US art collections, will
start moving
into the 204k SF redeveloped space at 32 Quincy St in Cambridge. The overhaul, started in 08 and wrapping up in '14,
adds 12k SF
of new
exhibition space
to increase gallery space by more than 40%.
***
MassPorts new
$36M
improvement plan for
Worcester Regional Airport
may be just the ticket to lure JetBlue to start service. The airport hasnt had regular commercial service since Direct Air went bankrupt last spring. Improvements would include an upgraded
instrument landing
system.
***
South Station
is slated for an
$850M
expansion in Gov.
Deval Patricks
statewide transportation improvement package recently submitted for legislative approval. Even though it's early, its worth noting because the state has an impressive track record executing
complex infrastructure
projects (see: The Big Dig), and more efficient commuter rail service would be a
boon to
the regions many ongoing development projects.
TOD
calls for good rapid transit service.
***
Since Mayor
Thomas Menino
launched the branding of the Seaport as the
Innovation District
three years ago, 200 companies with
4,000 jobs
have relocated there, City Hall says. Companies providing another
2,500 jobs
planrelos by 16.
Sales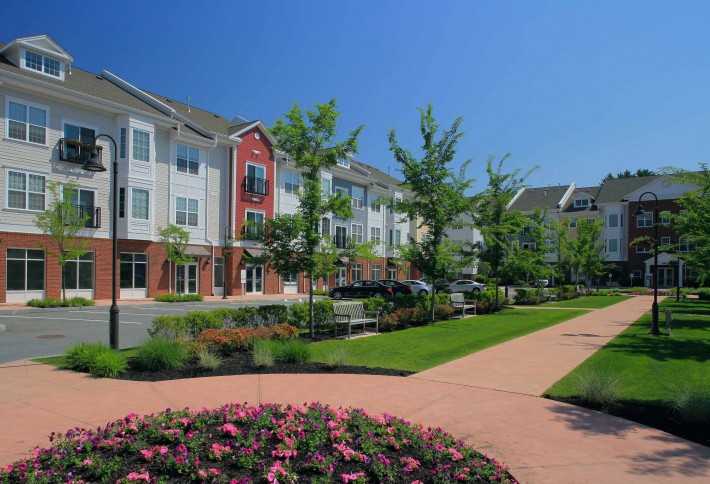 CPF Taylor Pond LLC--advised by Cornerstone Real Estate Advisers--purchased the 188-apartment Village at Taylor Pond in Bedford for an undisclosed price from Criterion at Bedford LLC, a private partnership led by Northwestern Mutual and Criterion Development Partners. CBRE/New England EVPs Simon Butler and Biria St. John repped the seller and found the buyer.

***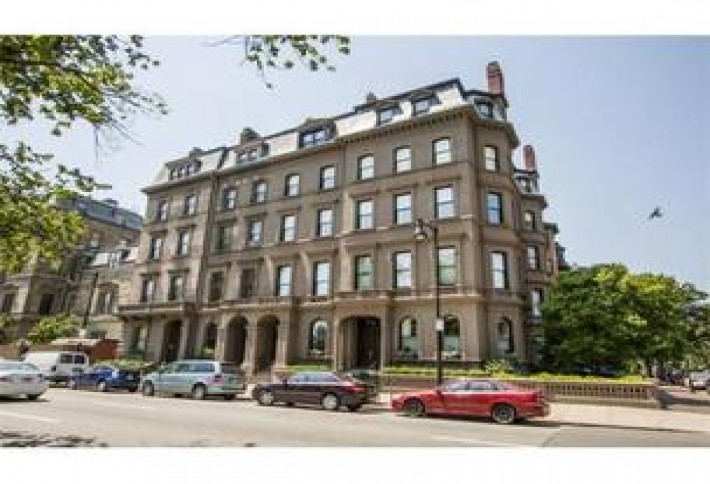 Fisher College paid $11.7M to Tellus Institute for the five-story, 17k SF brownstone at 10-11 Arlington St across from the Public Garden. Cabot & Co. repped Fisher, while Campion & Co. repped Tellus, which bought the building in 03 for $1.3M.

***
William Raveis Massachusetts
managing partner
Chris Raveis
announced the acquisition of six-year-old, independent South Boston real estate agency
GKR Residential
. William Raveis, which grossed $1.7B in Massachusetts last year, has
29 offices
and at least 600 agents and employees here since it opened shop in our state nine years ago.
Leasing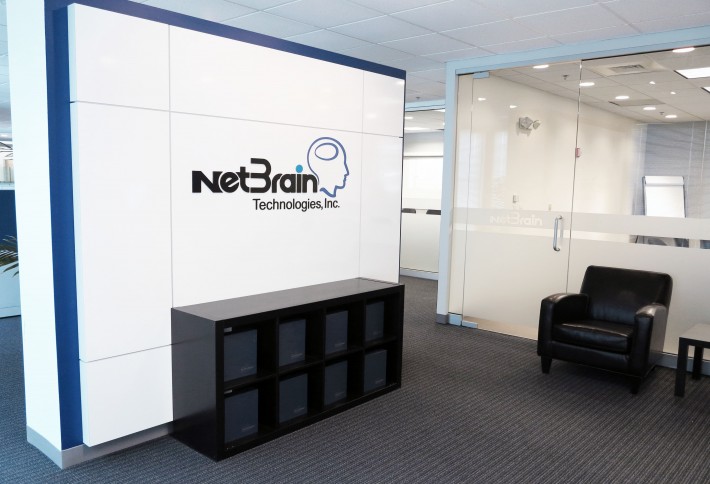 NetBrain Technologies leased 14k SF from Nordblom Co for its HQ at 65 Network Dr in Northwest Park in Burlington. JLL managing director Tamie Thompson and VP Tyler Spring repped the landlord while CBRE/NE's Mark Reardon and Jake Borden repped the tenant. The deal brings the 180k SF building to 100% leased.

***
Keystone Partners plans to move into 8k SF of newly fit-out offices at 67 South Bedford St in the Burlington Business Center in Burlington this month. Cresa Bostons Brandon Leitner, Joe Sciolla, Joe Doyle, and Matthew Quinlan repped the tenant. CBREs Jason Levendusky and Michael Ripp repped the landlord, Invesco.

***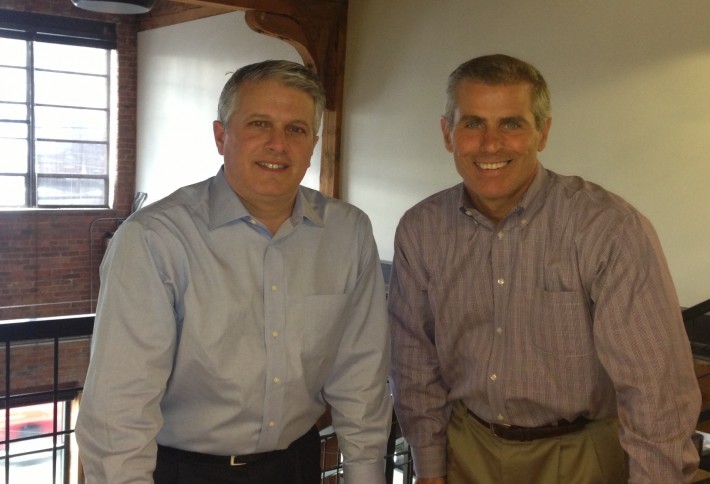 BayPoint Builders has new top brass. Mark David is now CEO and Al Woods is EVP. David has 26 years of construction experience, most recently as prez of construction at JLL. Al, a 27-year construction veteran, also worked at JLL construction, where he led strategy and business development for national accounts.
Get ready. What will you do with an extra hour of daylight? Tell susan@bisnow.com.