News
Potter Stewart Awards
The Council for Court Excellence hosted its 17th Justice Potter Stewart Award Dinner, bringing together DC--lawyers, business people, and civic leaders--to honor those who made contributions to justice in the District. (To think, next year the award will be of age--and could vote for itself for a Potter Stewart Award.)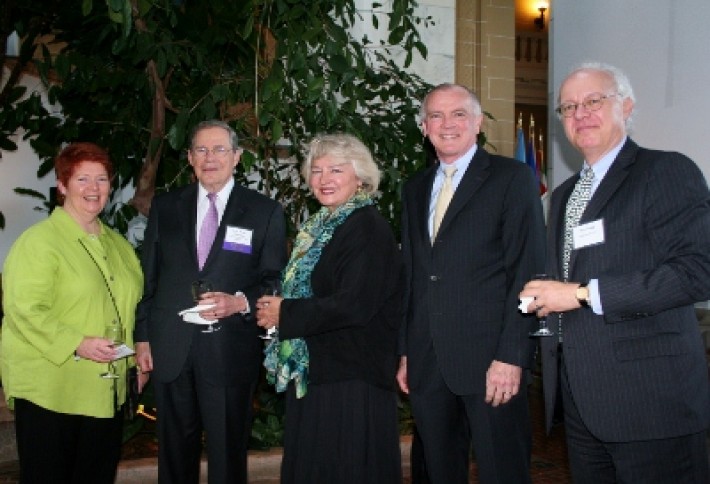 The event was in the Organization of American States on 17th and Constitution. Surrounded by the indoor jungle in the atrium, we found Potter Stewart Award winnerJim Sandman, second from right, flanked by CCE board director Joan Strand and Sidley Austin's Ron Flagg. (The three are also former DC Bar presidents.) On the left are two past Potter Stewart honorees:Maureen Thornton Syracuse-- who headed the DC Bar Pro Bono Program for nearly 10 years andwon in '08 along with the late John Payton-- and Georgetown Law professor Peter Edelman ('11).This year's two other honorees are Jess Rosenbaum and William Garber.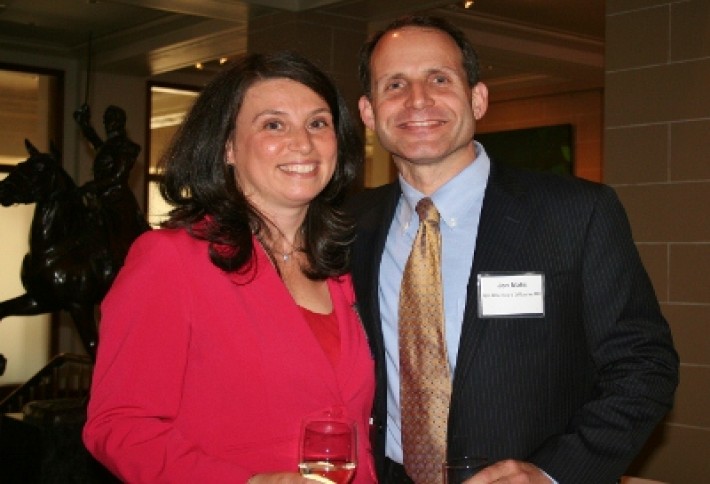 Honoree and DC Access to Justice Commission executive director Jess Rosenbaum with her husband, AUSA Jon Malis. Both graduated from Harvard Law. Jess tells us this year the DC Access to Justice Commission raised a record $3.6 million from 36 law firms through its Raising the Bar campaign (up from around $3M last year). The Commission held an event honoring the firms a couple weeks ago, with Judge DavidTatel, Mayor VinceGray, and Peter Edelman (who chairs the Commission and presented Jess with her Potter Stewart Award).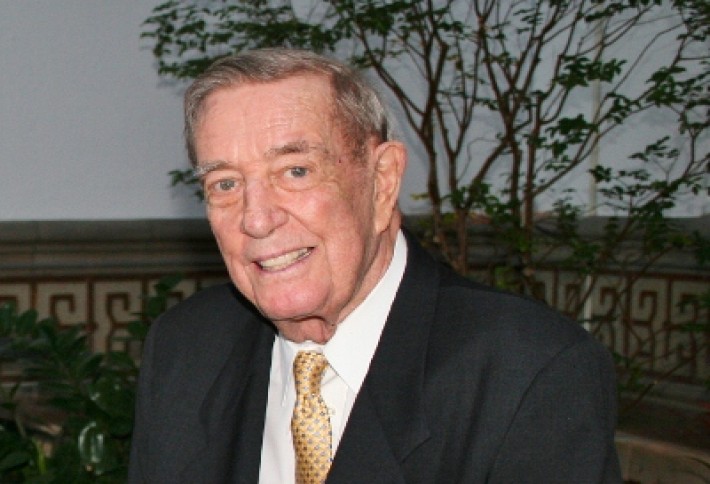 Hogan Lovells' E. Barrett Prettyman Jr is a past Potter Stewart honoree (2000). There's not much the former special assistant to the US AG and White House hasn't done: he's argued 19 cases before the Supreme Court and been counsel in over 150 (not to mention clerking for Justices Jackson, Frankfurter, and Harlan in succession). He also fought in WWII and was the first president of the DC Bar.ThoughBarrettfollowed his father--whose name you see on the federal courthouse--into law, he tells us hestarted off as a reporter.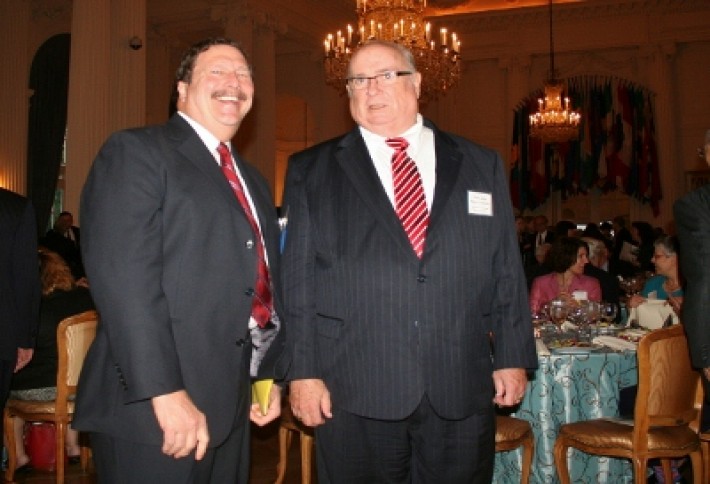 After a cocktail hour in the atrium, folks headed upstairs to the Hall of the Americas for dinner, where we saw Lockheed VP and CCE chairman Jay Brozost with US District Chief Judge Royce Lamberth. (Past events in the hall include a visit by Pope John Paul II and the signing of the '77 Panama Canal Treaties.)It's the second time the awards dinner was held in the Organization of American States, after years in the Chamber of Commerce. (Before that, you may recall, it was in theSupreme Courts Great Hall, until that was declared off limits to money-making affairs.)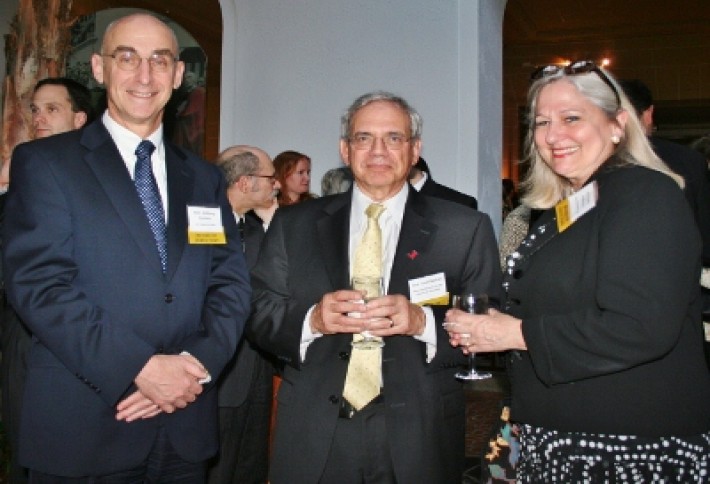 Among the 230 folks attending, we spotted three CCE board directors catching up:DC AG Irv Nathan flanked by Hon.Anthony Epstein of the DC Superior Court and Hon. Kathy Patterson.