News
13 Things You Need to Know This Morning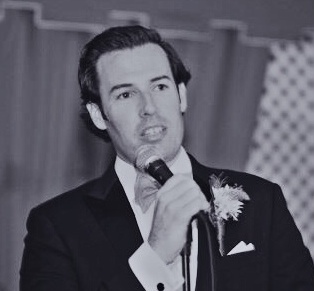 What You Don't Know About Brady Nolan
Title
: VP of Development, Dalian Development, LLC.
What that means
: Source, underwrite, negotiate, and acquire mixed-use and multifamily.
About the company
: Two-year old family office of high net worth DC businessman. Model is to build one or two apartment projects a year for long term ownership, as well as real estate in other areas like energy.
Recent projects
: Project in design and entitlement in Alexandria. Broke ground in March on 360 apartments in San Antonio, and closed this month on land in Philadelphia to build a 293 high rise units atop a Whole Foods.
School
: University of Maryland for undergrad and Masters in Real Estate from Georgetown.
First job
: Dreamed of being GM for the Redskins, but summer before senior year got real estate license and worked as land broker for Annapolis developer. Loved it and continued full time in school. Wanted to be on owner's side, so went to work for Bozzuto, where he learned apartment business.
Coolest accomplishment: Getting Dalian off the ground. "I walked into work, on the company's first day, and my boss said, 'I leave Friday for the summer and we are buying a building downtown, good luck getting it done.' He's a great guy, and it's been a blast."
Favorite song/group: Sittin' on the Dock of the Bay as it reminds me of being on the water in Annapolis. Favorite musician is Jay Z.
Favorite movie: Thomas Crown Affair, Pierce Brosnan version. No contest.
Favorite vacay: Wine country Italy or the Banyan Tree Mayakoba in Mexico.
Favorite restaurant: Komi is the best dining experience I've ever had.
Family factoids: Married a little over two years to beautiful wife Kara. Incredible 9 month old little boy. 2.5 year old English bulldog. "We definitely find happiness in chaos!"
Startling fact: "If Jay Z being my favorite musician isn't enough, I went to four colleges, three before settling in at Maryland. I like to think I was just being selective."
13 OTHER THINGS YOU NEED TO KNOW THIS MORNING