News
Multifamily Oversupply?
Our headline is what JBG's Rob Stewart argued last night, citing the high number of new apartment starts and potential competition from renewed homebuilding (unless some of you brokers start earning enough again to move out of your parents' basements).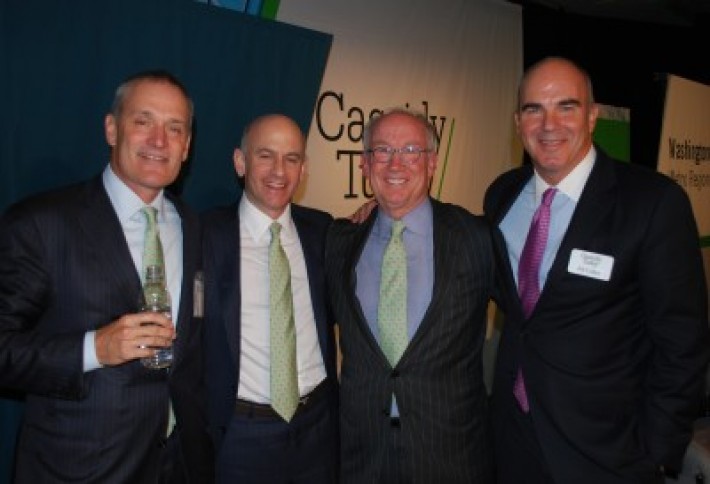 Boston Properties' Ray Ritchey (second from right, with Rob, Vornado/Charles E Smith's Mitchell Schear, and Cassidy Turley's Bill Collins) said a rise in interest rates would mean lower returns and force the average CRE investor to seek alternative investments. Mitchell seemed more hopeful, adding that the continuity of the current political leadership will lead to a quicker economic recovery. The quartet was part of a Cassidy Turley panel discussion at the Ritz-Carlton.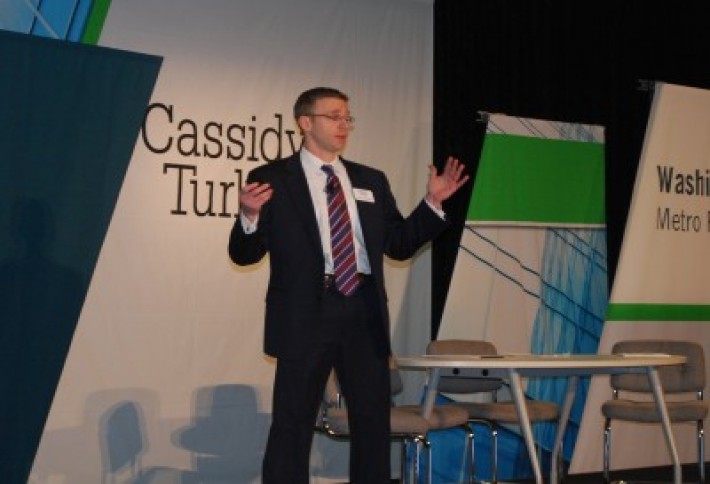 Cassidy chief economist Kevin Thorpe had high hopes too, saying the US "may be at the cusp of a more robust recovery than we realize." (We think this was econo-speak for the fact Super Bowl ad revenue is going to save the economy.) Kevin says that American banks, with $1.5 trillion in reserves to work with (35 times the normal figure), will need to inject that cash into the economy soon. Kevin also sees the budget crisis being resolved later this year; he believes Congress will pass a working budget by October.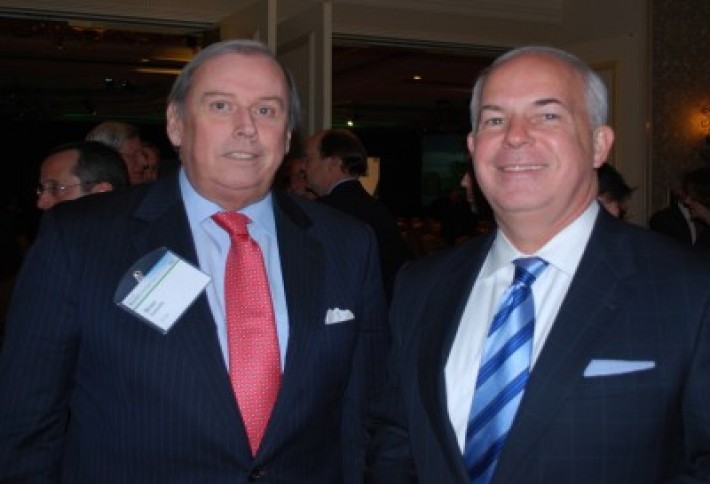 Akridge's Brian Connolly (here with Cassidy's Richard Tonner) asked panelists about Maryland versus DC and Virginia. Rob said Maryland's life sciences initiatives could pull them even with their local counterparts, while Bill highlighted their top school and infrastructure systems.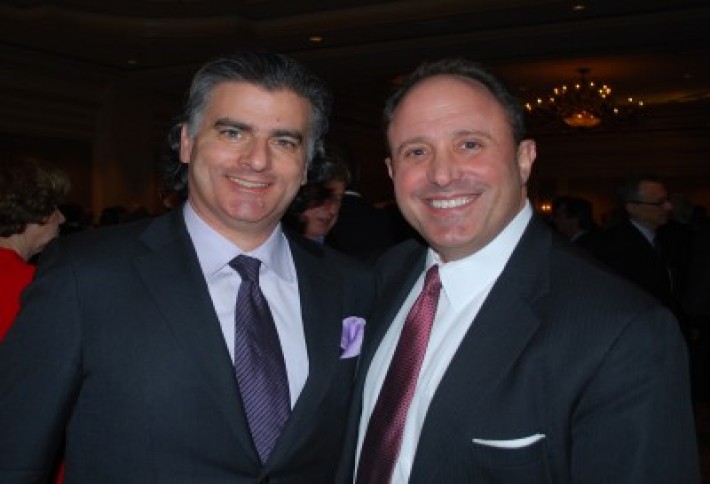 DLA Piper's Jeff Keitelman (right, with Liberty Property Trust regional director John Gattuso) tells us he's been repping the Port Authority of NY and NJ in the redevelopment of the World Trade Center in NYC. He's also representing all men admirably, thanks to that pocket square.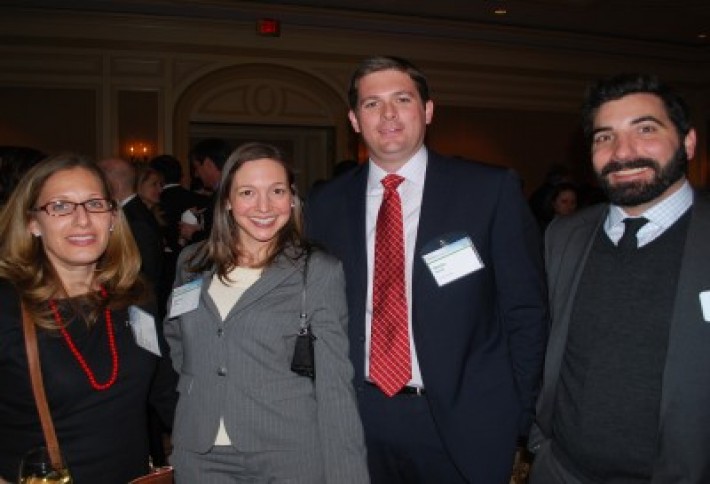 Goldman Sachs' Tricia Moore, Bentall Kennedy's Jennifer Perkins, 1788 Holdings' Brooks Bossle, and Cassidy's Dan Ford.