News
Big Names Boost BLIS
Day two of our 2ndannual Bisnow Lodging Investment Conference kicked off this morning with an address from Loews Hotels CEO Paul Whetsell, who says his firm is looking to expand soon internationally. (Memo to Bisnow sales staff: let's get the US Passport Office to buy a booth next time.)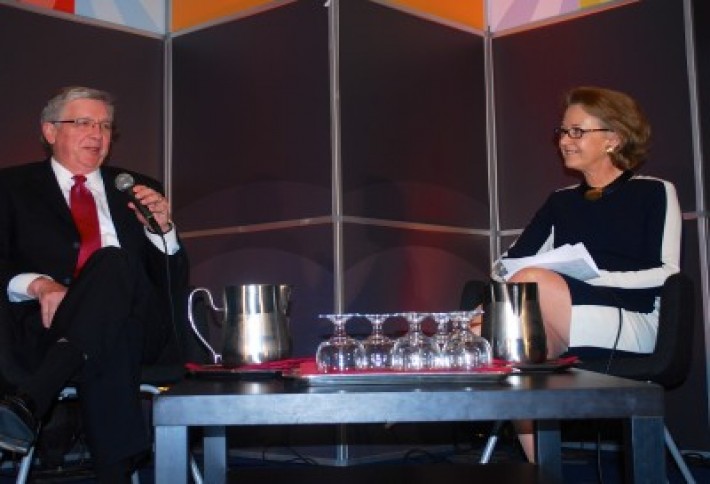 Paul (with attorney Wendy White of Pillsbury) told how his first job at a hotel was as a desk clerk and how a customer with a reservation grabbed him by the tie when told they were overbooked (Paul found him a key). Wendy asked what makes a good CEO, and he said: knowledge of what the consumer is looking for;having a game plan and sticking to it; leading by direct contact with employees, rather than dictating from a distance; and having passion for the industry. Citing the hard life and cycles of the industry, he said, "If you don't have a passion, you're in the wrong business."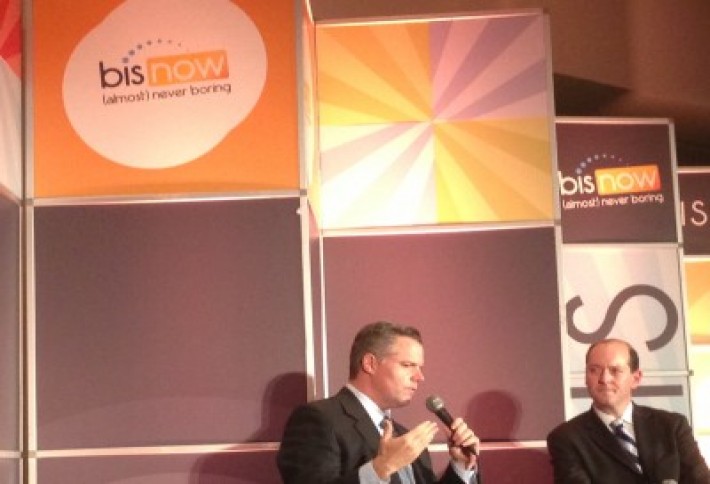 MGM Resorts CEO Jim Murren (with lawyer Bill Bosch of Steptoe & Johnson) told fascinating details of his many Las Vegas hotels--(Bellagio, Mirage, MGM Grand, Luxor, Mandalay Bay, Monte Carlo, Excalibur, Aria, Vdara, etc.) and plans in Macau, Atlantic City, and Maryland. Jim says if his proposed resort casino at National Harbor goes through, he'll take design inspiration from the monuments on the Mall. He also sees the resortas a way to turn the Potomac River into more of a transportation channel, and hopes it can "contribute to more frequent ferry services." If approved, he hopes it will open by July 1, 2016. (Wow,1. Even the date looks like the Washington Monument.)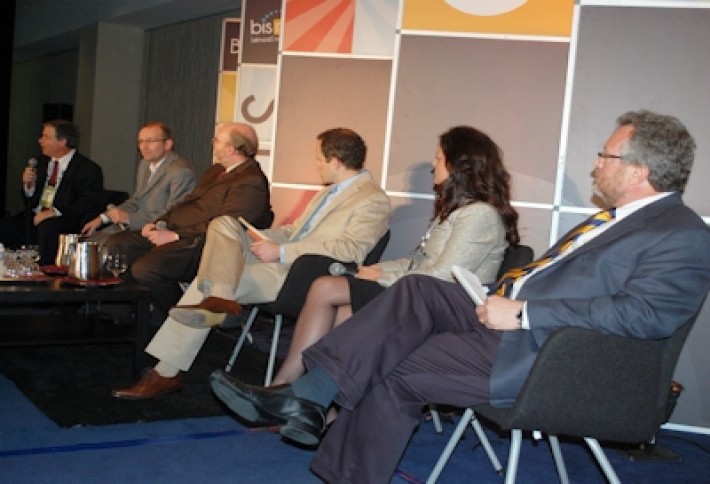 Optimism was in the air during our state of the industry panel, featuring lawyer John Ratino of Goulston & Storrs , STR Global's Jan Freitag, Lodging Econometrics'Bruce Ford,Hotel News Noweditor-in-chief Patrick Mayock, Expedia's Melissa Maher, and LW Hospitality Advisors CEO Dan Lesser. Perhaps most telling is the amount of rooms under renovation, which will see 40% growth this year and is seven to eight times the number under new construction (which will grow 20%)--that's 400,000 rooms being spiffed up this year, according to Bruce.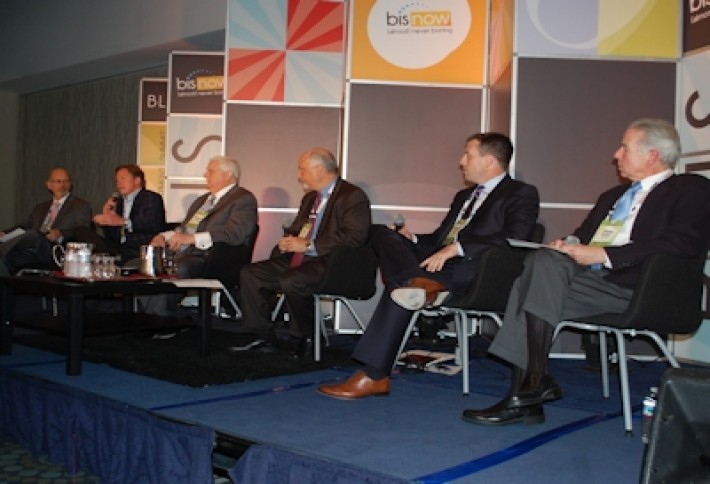 How are hospitality deals getting done, asked DC-based Greenberg Traurig partner Nelson Migdal. His panel featuredStarwood Property Trust chief origination officer Warren de Haan, Allied Advisors prez Richard Rudd, HREC Investment Advisors prez Geoff Davis, Walker & Dunlop 's Andy Coleman, and Savills managing director Dave Durbin. There's plenty of capital out there, panelists say, especially since the reemergence of conduits freed up some money. The most successful deals are ones with performing assets or rational asks. "There's huge, pent-up demand on the sell side, but they're waiting for the bid-ask to get tighter," Geoff says.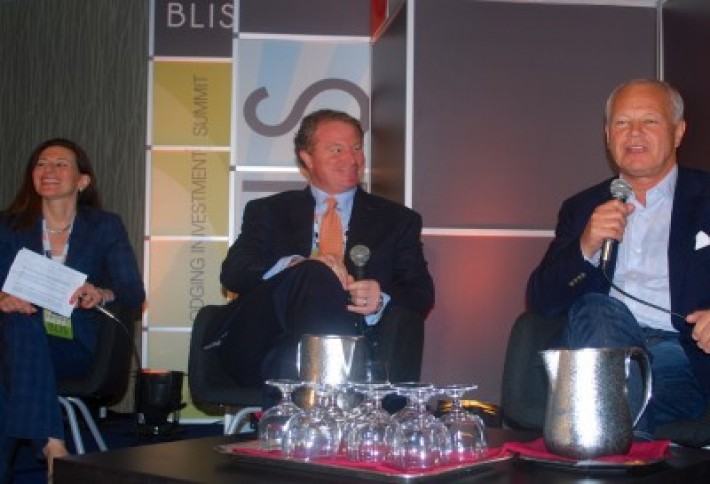 Trust Hospitality CEO Richard Millard (with lawyerRori Malech of Katten Muchin and CBRE's Andy Wimsatt), whose firm specializes in operating boutique hotels, says boutique designs must tell a story, but can't overlook functional design. He also says boutiques help keep the hotel industry fresh by giving more responsibility to younger folks.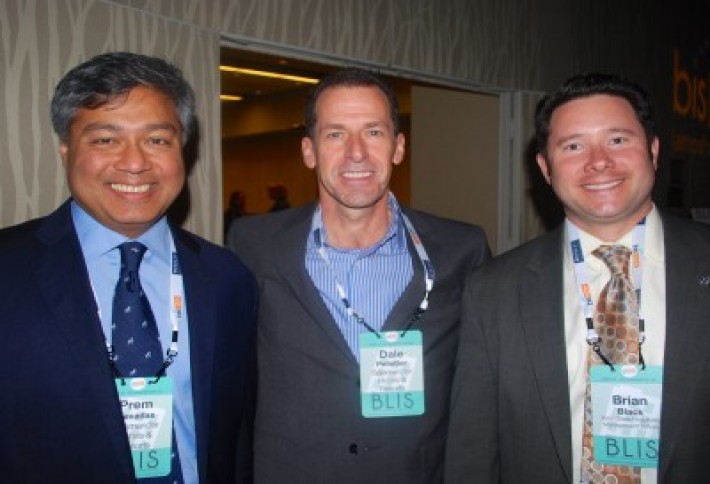 At the BLIS Bash last night, Salamander Hotels & Resorts president Prem Devadas (with firm CFO Dale Pelletier and Penn State Hospitality Management School's Brian Black) told us the Salamander Resort & Spa in Middleburg, VA will open Aug. 29, and he says it's the only luxury resort destination opening in the US this year. The 168-room property, which Prem tells us is in the middle of horse country, was designed to 5-star specifications with an "equestrian estate feel." You might know Salamander as the firm started by BET co-founder Sheila Johnson.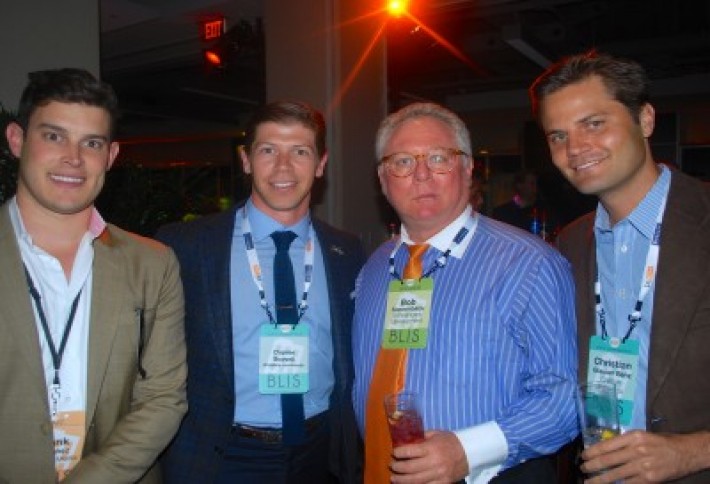 And here's some of the West Coasters for you:Bisnow director of Southern California operations Frank Sanchez, Woodbine Investment Corp's Dupree Scovell, Sonnenblick Development founder Bob Sonnenblick, and Christian Glauser Benz of Callison. Bob says his firm purchased 350 acres in Pinehurst, NC, last week, where he hopes to break ground in January on a 330-room Westin hotel. He's also talking with Tiger Woods Design about a golf course for the site.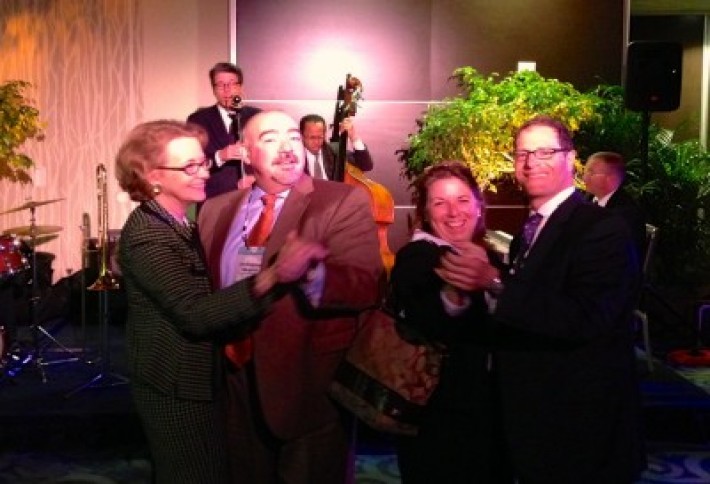 With popular Eric Felten and his jazz orchestra stirring up the rhythm behind them at our BLIS reception last night, Pillsbury's Wendy White and Commonwealth Title's Chris Naughten,joined by CohnReznick colleagues Joyce Price and David Kessler,reveal even greater talent than we had appreciated.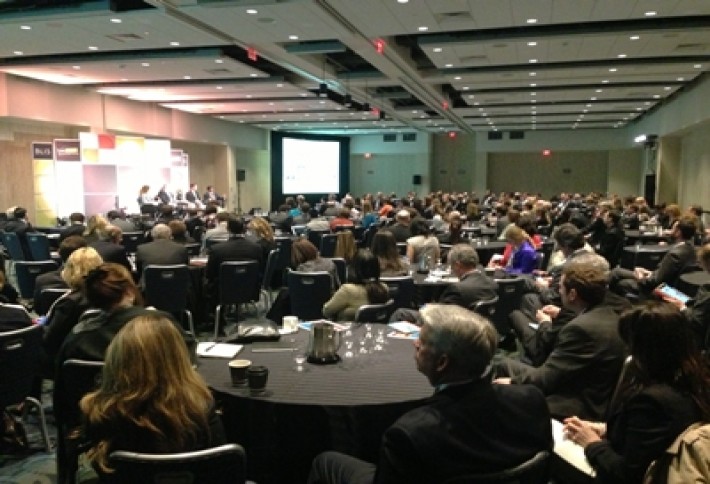 Event hosts like us are always nervous about over-sleepers from the night before, but bright and early this morning everyone was back in action in the Washington Hilton ballroom. Thanks, everyone, for coming to our second annual BLIS conference. We were thrilled. So was the Hilton, although it will probably be happy to see us go so it can start setting up for Saturday's White House Correspondents' Dinner.