Manhattan retail rents are as high as the skyscrapers whose ground floors benefit, and yet, according topanelists at Bisnow's 3rd Annual Retail Summit on Friday, tenants keep coming--whether as an alternative to Europe or suburbia or as a safe haven in an e-commerce world.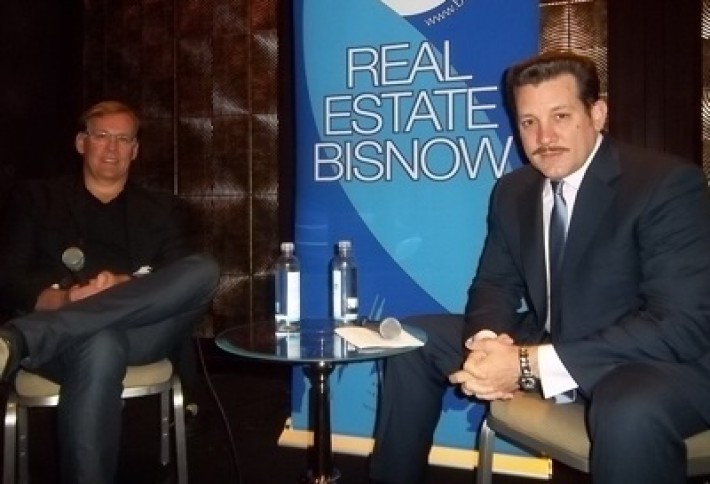 Bebe CEO Steve Birkhold (left) says Fifth Avenue rents are just too high for his company. We snapped him with Arent Fox fashion law ace Tony Lupo, whose client roster includes Diesel and Lacoste, both of which Steve has headed. Steve opened Fifth Avenue flagships for both of those and says the 40 million-footsteps-a-day corridor is great for those who want to make a marketing splash--but on a strict P&L statement, he just can't make it work (especially considering Bebe's paying $600/SF at its SoHo store on Broadway and $225/SF on lower Fifth).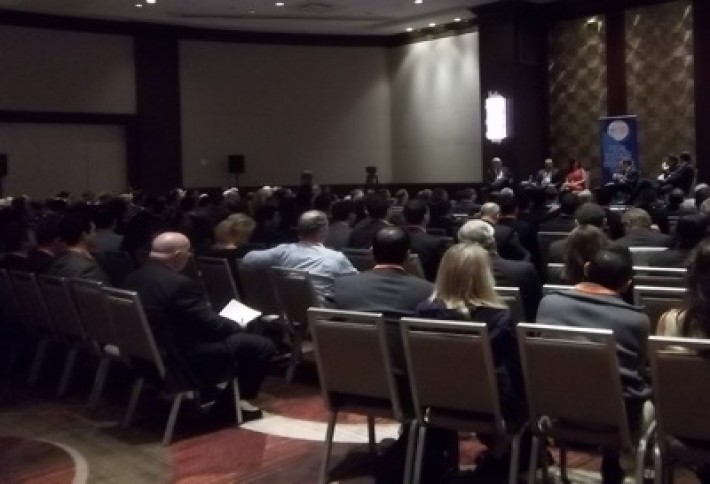 275 joined us at the Sheraton Times Square to hear straight from the apparel company CEO's mouth that e-commerce isthe flagship of today.Bebe does at least 14% of its business online, but Steve's not predicting the end of bricks-and-mortar. He says half the people using Bebe's mobile app were using the store locator, and of the 4.5 million customers in the company's database, a quarter shop both in the store and online.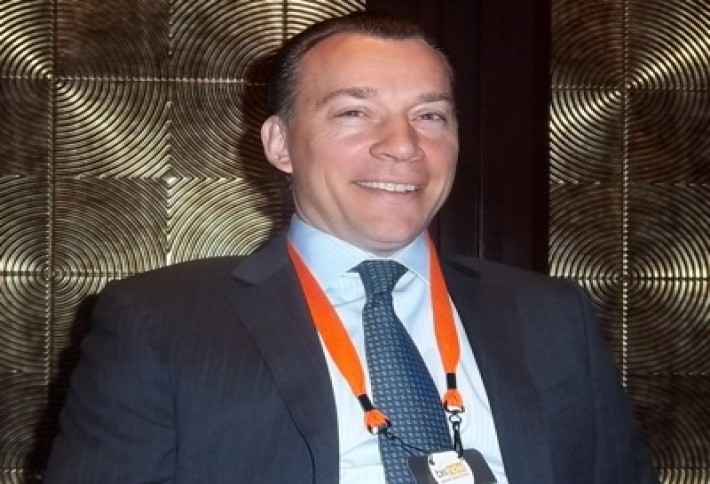 To all the skeptics in the house--those who doubted the speed of the retail market's return--CBRE's David LaPierre reports that rents and leasing volume exceed the '07/'08 peak in a lot of submarkets, and rents have even tripled in the past 18 months in some spots. (We're hoping '07 fashion comes back as well, because we have a closet full of Crocs just waiting to break free.)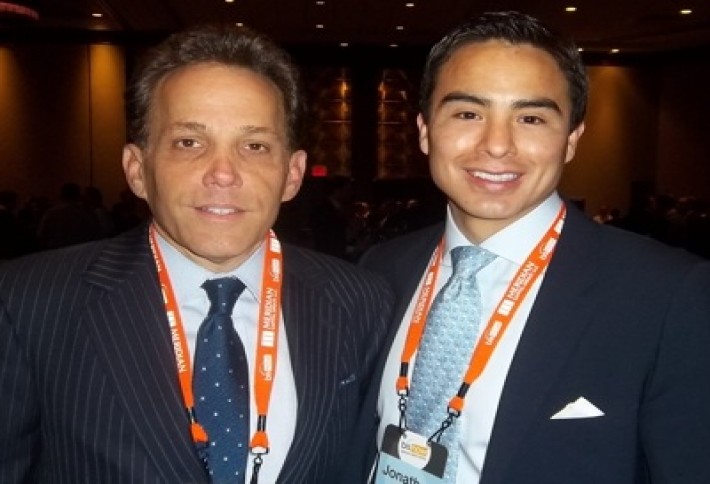 Handler Real Estate Org CEO Scott Galin, whom we snapped with Meridian Capital Group's Jonathan Stern, says leases are indeed happening quicker and at higher rates; tenants are having a harder time finding superior space; and interest is popping up even for small spots that have been vacant for as long as a year. He also says small European retailers often grow from one to 10 or 12 stores in Europe and then jump the pond to the US. Now many small luxury stores are coming straight to the US, and they're looking on Madison and in SoHo--though not Meatpacking. (After the mad cow scare, can you blame the UK?)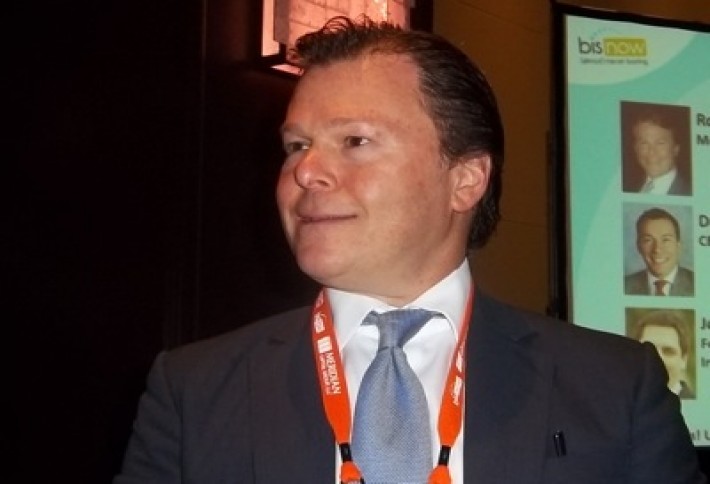 Metropole Realty Advisors CEO Robert Siegel says Related is creating another city within a city with 15M SF, including office and hotel, at Hudson Yards, plus another 10M SF around it. Luxury retailers are intrigued, he says. David adds that it's healthy to create new markets and that perhaps Hudson Yards will be a place for retailers to reach New Yorkers rather than predominantly tourists. The fledgling-but-promising LoBo submarket (for Lower Bowery) is another example of retailers looking for alternative submarkets to serve shoppers.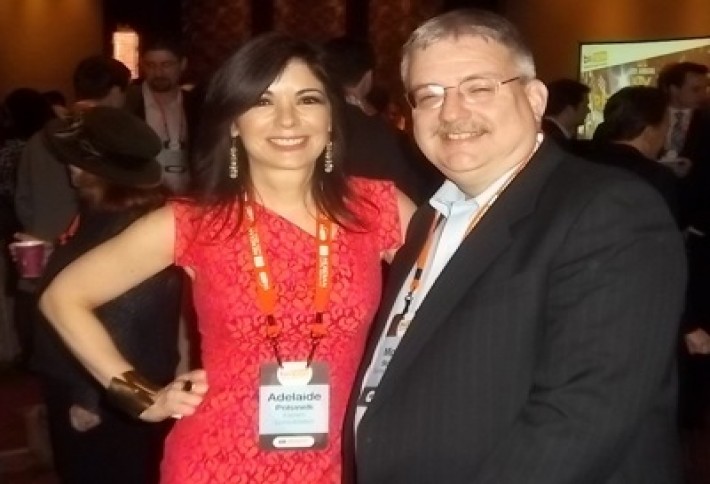 Eastern Consolidated's Adelaide Polsinelli--whom we snapped with Burnham's Michael Skomsky and who introduced the LoBo name in Bisnow last week--says some developers are starting projects with the intent of selling to investors or tenants, adding an asset class to the marketplace.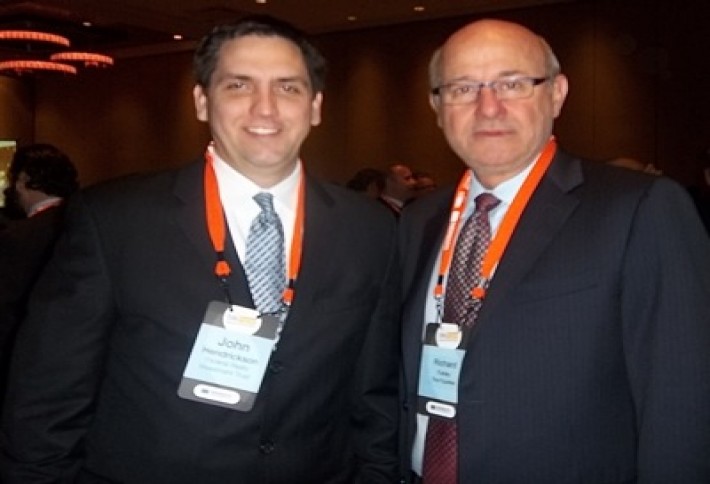 Federal Realty Investment Trust Northeast COO John Hendrickson, left,kids when he forecasts Fifth Aveneue-esque $1,000/SF rents in Parsippany in five years, but suburban retail still has room for gains. Consumers want an urban experience, he says, and suburban centers like those Federal Realty owns allow developers to create the experience--building a streetscape and mixing luxury and moderately priced retailers. (To simulate the urban cab, we volunteer to paint a golf cart yellow and try to hit you.) He's with our moderator, Thor Equities'Richard Farley, who joined the company as an office broker last month.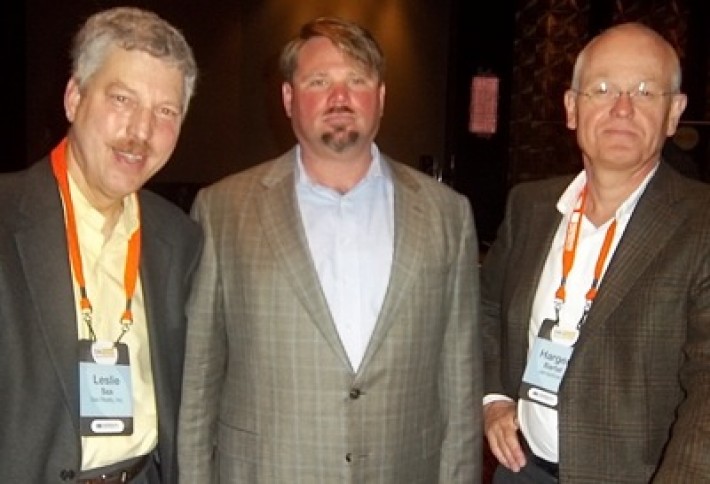 Our panelists seemed to be in a good-natured "who's got it better" debate. Jamestown COO Michael Phillips (flanked bySax Realty's Leslie Sax and Jamestown's Hargen Bartels), whose firm owns Chelsea Market, says with 1B SF of excess retail space coming out of the downturn and e-commerce competition, retailers migrated out of commodity shopping centers and into urban or fortress malls with unique branding. (Hmm, like Chelsea Market, perhaps?)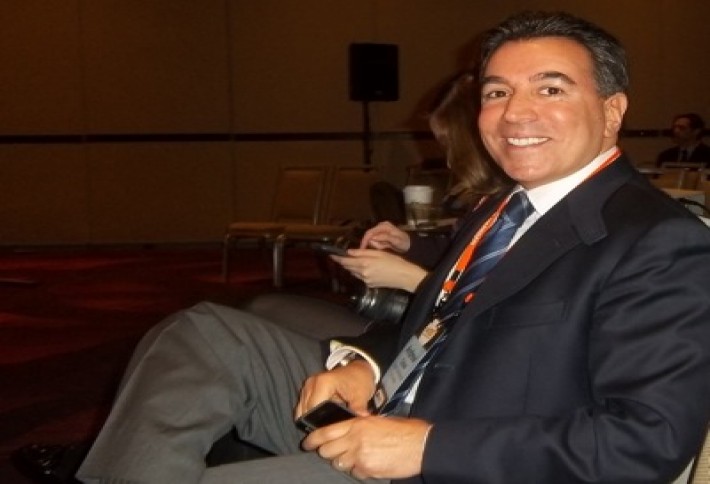 Cohen Commercial Properties CEO Andrew Cohen, meanwhile, says it's a great time to be a seller. His national shopping center portfolio's occupancy is up from 84% during the downturn to 90%, and he's been selling the past 12 months to reposition closer to NYC. Cap-rate compression is catching up outside urban-core markets, he says. The suburban stuff he's selling is going for 7% caps, while he just bought in the Bronx for around 5%.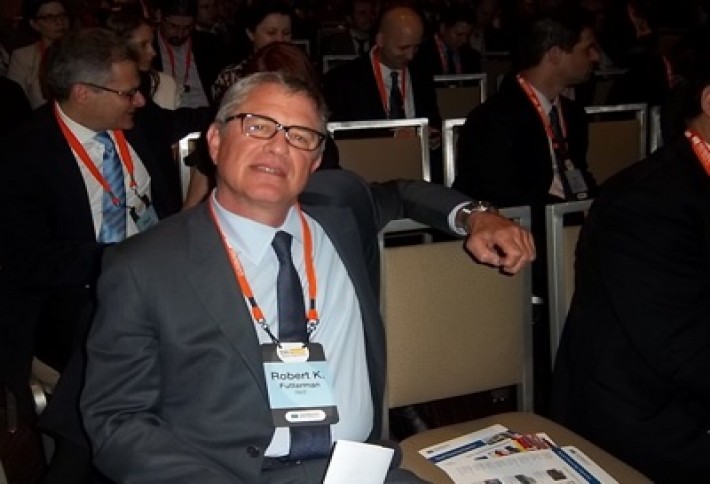 RKF CEO Robert Futterman claims, "When rents are this high and when prices are this high, it's a great time to be a broker." And as residents and corporations keep moving back to cities, there'll just be continued demand for restaurants and retail, he says. Robert did have a good past week, when RKF announced it'll be leasing Howard Hughes Corp's reinvention of the South Street Seaport.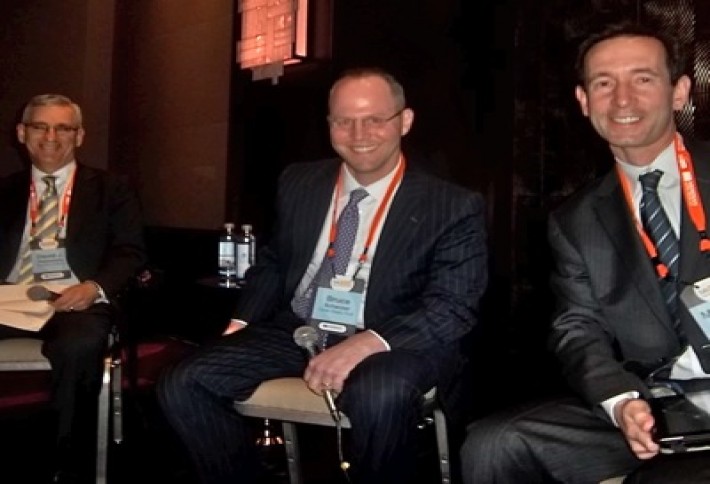 Here's our moderator, Goulston & Storrs' David Rabinowitz (whom Chambers USA calls New York retail's "key contact"), Cedar Realty Trust CEO Bruce Schanzer,and Levin Management Corp president Matthew Harding. Bruce says the small spaces within his firm's centers are where the vacancy is: mid-80% compared to 94% overall. National and regional retailers are expanding, he says, but mom-and-pops still have a tough time getting financing from banks, and of course, home equity isn't as productive a method of financing as it once was.
Unofficial Bisnow study: Where do you do most of your holiday shopping? Our first stop is always the Steelers store in Washington Crown Center in Pennsylvania. Email amanda.metcalf@bisnow.com.