News
Vestar Enters Texas; The Deal Sheet
Vestar--in JV with a fund advised by UBS--purchased Deerbrook Marketplace, a 350k SF shopping center in Humble. Its Vestar's first buy in Texas. (We remember our first mall purchase: a Linda Ronstadt CD at FYE. The year was 2013.)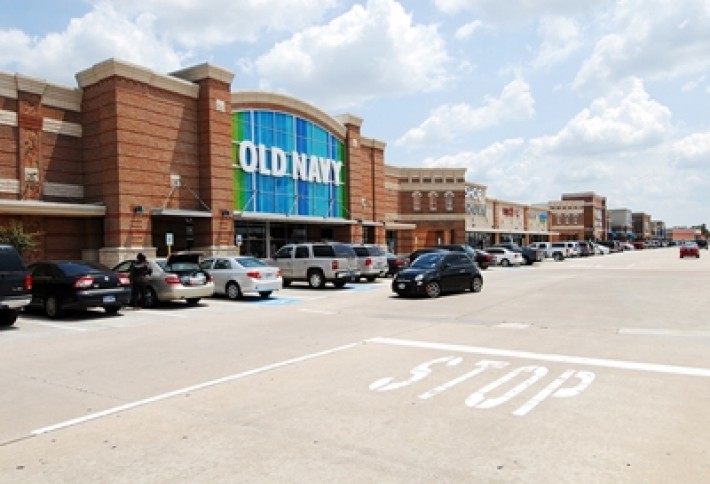 Deerbrook Marketplace is located on 36 acres.Vestar purchased it all-cash. EVP David Larcher says its a high-performing asset in a vibrant area thats expected to see strong job and population growth for the next several years. It considers this a value-add deal and aims to increase cash flow by bringing in new retailers and adding more retail space. JLLs George Cushing and Wendy Vandeventer repped seller Investcorp.
PEOPLE
Hines Michael Desguin was promoted to SVP in its conceptual construction group. He has been with the firm since 07 and is responsible for pre-construction services. He has managed projects totaling 20M SF across the country, including BG Group Place.
***
Tom Langley joined Satterfield & Pontikes as project exec. He was formerly with Tribble & Stephens.
***
Kim Sinistore joined the newly created City of Pearland Convention & Visitors Bureau as executive director. Tourism brought in $100M in visitor spending in 2011 and $2.1M in local tax revenues.

***
Kristen Johnson and Travis Yeiter joined STG Design as director of interiors and project manager, respectively. Kristen has 10 years of design experience, including projects for Memorial Hermann and Friedkin Cos corporate campus.
***
Kyle Miller joined Whitestone REIT as VP of operations. He was previously with Trammell Crow and is currently a lecturer in real estate finance at the Bauer College of Business at U of H.
SALES
Phillips Edison-ARC Shopping Center REIT acquired a portfolio of three grocery-anchored shopping centers, including its first center in Texas. Included in the deal was Kleinwood Center, a 149k SF property in Spring. Its anchored by HEB and is 92% occupied.
***
Quasar Land purchased a 16-acre heavy industrial stabilized yard site at 6800 Helmers St. The property includes office and warehouse buildings totaling 94k SF. Colliers Blake Gibson repped the seller, Hanson Pipe & Products, and NAI Houstons Clay Pritchett repped the buyer.
***
Longview Equity Partners II purchased a 14k SF industrial building at 10010 Fairbanks North Houston. DM Butler Real Estates David Butler repped the buyer, and The National Realty Groups Mike Spears repped seller Black Gold JV.
***
Kurz Properties purchased two office/warehouse facilities, including a 22k SF property at 4640 Brittmoore Rd. The second is in San Antonio. Southwest Realty Advisors Marc Drumwright and Patrick McKiernan repped the buyer and Streams Scott Goodman repped seller Alfrod Corp.
***
Kinder Morgan purchased 42 acres at 901 Light Company Rd (on the Ship Channel) in Pasadena. JLLs Mark Nicholas and Richard Quarles brokered the deal.
***
Barry Smith, Trustee purchased a 19k SF industrial building at 5411 Renwick. Barry Smith repped the buyer, and The National Realty Groups Mike Spears and Jon Sellers repped seller Prisma Properties.
***
Ferguson Enterprises purchased eight acres at 0 Bender Rd. Cassidy Turleys John Nicholson repped the buyer, and The National Realty Groups Steve Adkisson repped seller JBD Equipment.
LEASES
Osaka Gas leased 11k SF in BBVA Compass Plaza, bringing the property to 70% pre-leased. TX Wide Realtys John Schlacter repped the tenant, and Stream Realty repped the landlord in-house. The property at 2200 Post Oak Blvd will deliver this spring.
***
Two tenants inked deals at Brittany Bay Business Park in League City: CertifiedSafety leased 16k SF and GEDA USA Elevator & Material Lift Co leased 15k SF.
***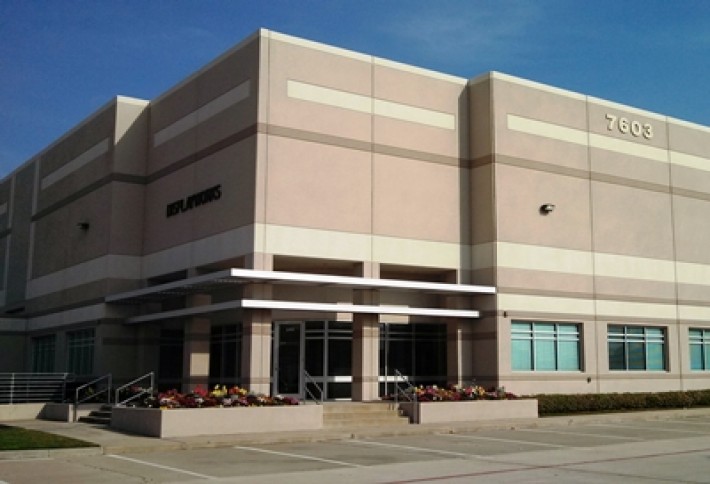 qHub Logistics Corp subleased 20k SF at 7603 Prairie Oak Dr. Coldwell Bankers Patrick Buckhoff repped the landlord, Display Work, and Jackson & Cooksey repped the tenant.
***
Construction Materials Inc leased a 12k SF office/warehouse at 5134 Steadmont. Southwest Realty Advisors Steven OConnor, Jonathan McDaniel, and Marc Drumwright repped the landlord, and Caldwell Cos Justin Clark repped the tenant.
***
Nexus Engineering & Machine leased a 25k SF office/warehouse at 27652 Commerce Oaks Dr in The Woodlands. Construction for the facility, owned by Nickson Hanna Road Industrial, begins this month. Southwest Realty Advisors Marc Drumwright and Steven OConnor repped both parties.
DEVELOPMENT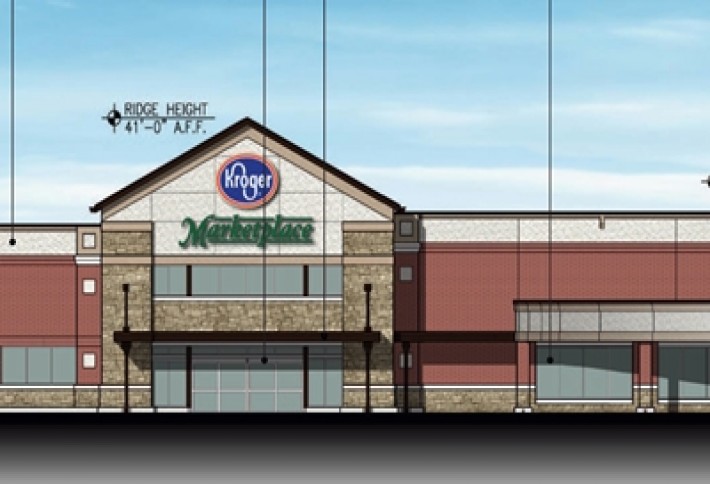 Arch-Con is under construction with a 123k SF Kroger Marketplace in Northpark Retail Center III in Kingwood. It will open this fall as the fourth Kroger Marketplace in the Houston area. CDA Architects and Robertson Loia Roof are handling design with LJA Engineering.
***
Satterfield & Pontikes broke ground on $6.8M of additions and renovations at Thomas Rusk Elementary School. Above, Satterfield & Pontikes VP Ken Smith, Star of Hope Missions Jill Rowan, Kids Hope USAs Edie Hoffman, HISD chief schools officer Chip Zullinger, Rusk Elementary School principal Eduardo Sindaco, Johnson LLC's program manager Alan Johnston, and STOA Architects David Lee. The project is expected to complete in November.
FINANCING
HFFs Christopher Vittetoe secured $9M in financing for a five-property self-storage portfolio totaling 2,506 units and 330k SF. HFF repped World Class Capital Group to arrange the 10-year fixed-rate loan through Deutsche Bank. It was used to acquire the properties, including four in Houston.
THIS AND THAT
Oxford Builders relocated its office to 13935 Van Wall St.
***
Crescent earned the 2012 National Commercial Real Estate Customer Service Award for Excellence. The award is also known as the A List and is judged by direct customer satisfaction surveys. Crescent has earned top honors every year its participated. This year (for the second time), each of Crescents office buildings achieved individual A List status.
***
Allen Harrison Co launched AH Property Management to provide property management services for its multifamily assets across Texas. Dane Neilson was named president of the group, which will focus solely on conventional multifamily assets owned by Allen Harrison and its equity partners. Dane was previously with the Hanover Co.
***
Happy anniversary to HarrisonKornberg Architects, which is celebrating 10 years in business.
***
Transwestern was chosen by Buchanan Street Partners as leasing agent for 2100 West Loop S, a 16-story, 166k SF office property. Louann Pereira will handle the assignment. Buchanan recently acquired the building and plans significant upgrades over the next year.
A bunch of you spent the weekend with family; Commerce Capital Partners' Jay O'Connor went fishing with his daughter in Corpus and Port Aransas, and Granite's Sandy Benak visited her daughter at college in Philly. We did laundry. Send your news to Catie Dixon, catie@bisnow.com.