Braun Enterprises acquired 1000 West Gray, snagging its fourth Inner Loop retail project. This deal takes a prize for persistence: Braun has been trying to purchase the corner for seven years.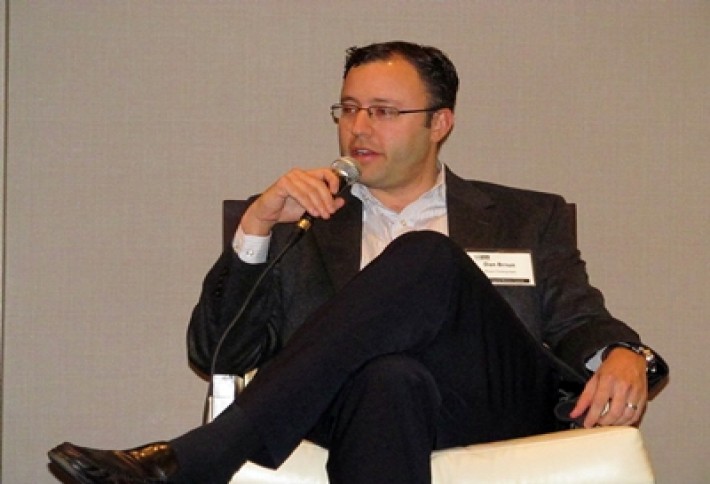 Prez Dan Braun (here speaking at a Bisnow State of the Market event) tells us the deal finally closed off-market. His firm will extensively rehab the 12k SF shopping center to enhance curb appeal, provide better visibility, and increase parking. Marcus & Millichaps Derek Hargrove and Justin Miller repped the seller. And keep your eyes peeled: Dan tells us he's closing on another Inner Loop hard corner retail center this week in the Heights.
EXECUTIVE MOVES
Fredricks Commercial merged with Moody Rambin, and Brent Fredricks joined the firm as SVP. He is a 27-year vet of shopping center and investment brokerage.

***
Hines
Andy Trowbridge
was promoted to SVP of conceptual construction. He has been with the firm since 1992 and is currently involved in pre-construction management for the
2229 San Felipe
office building locally as well as a 61-story tower in San Francisco, 72-story residential tower in NYC, and Concar office complex in San Mateo.
***
Helen Rivero
was named regional principal for Rosemont Realtys Texas and Oklahoma portfolio, which includes
34 properties totaling 6.1M SF
. The firm has a special focus now on growing in Houston and Tulsa. Helen joined Rosemont in 2012 and was previously with Crescent Real Estate. Rosemont also hired
Jason Kuester
and
Clay Young
to be part of Helens team.
***
Darren Gowell
and
William Padon
joined CBREs office occupier service team as
associates
. Darren was previously with Axis Tenant Advisors.
***
McCarthy Building Cos
Bobby Campbell
was promoted to
director of preconstruction
. He has been with the firm for three years and has
17 years
of construction experience.
***
The Bainbridge Cos
expanded into Texas and hired
Derrick Turnball
as senior development director over Dallas, Austin, and Houston. He has over two decades of real estate experience including the development and construction of
8,700 multifamily units
. He was previously with SNK Realty.
SALES
8345 North Freeway LLC purchased a 44k SF industrial building at 8355 North Freeway. TNRGs Pat Wolford and Siterra Properties Joel English repped the seller, Golden Aribah Investments.

***
Massoud Real Estate Investments
purchased a
408k SF
facility on 20 acres at 8110 Kempwood. Euro-Mid will occupy the space.TNRGs
Stephen Kuper
and
Steve Adkisson
repped the buyer.
***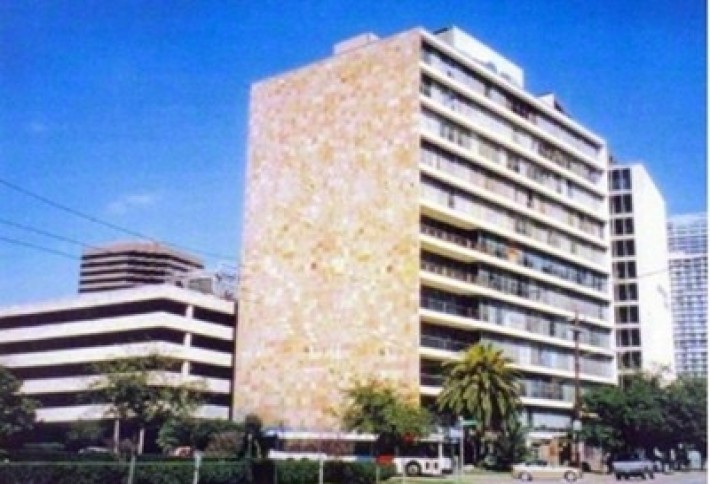 Midtown Central Square LLC purchased Central Square Plaza, a 290k SF office building at 2100 Travis Downtown. Herbert Shapiro & Associates Herb Shapiro and Bob Heard repped both parties.
LEASES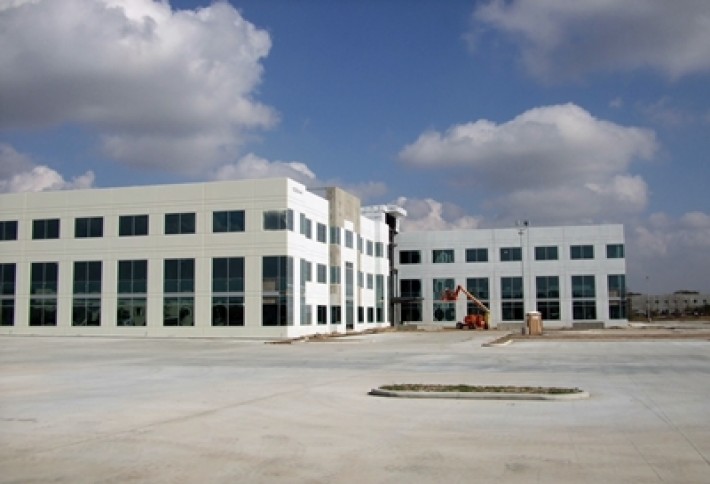 Integrated Trade Systems leased 36k SF in Sam Houston Crossing Two, bringing Duke Realtys spec office facility to 91% pre-leased. The 159k SF property will deliver next month. Cushman & Wakefields Scott Wegmann and Kevin Saxe repped the tenant, and Dukes Cory Driskill repped the landlord in-house. 15k SF remains on the first floor.

***
Apache Industrial Services
leased
15k SF
at the Vantage Parkway Centerbuilding (15413 Vantage Parkway). Moody Rambins
Jim Autenreith
repped the landlord.
***
The Furniture Co
renewed
26k SF
at 6815 Theall. Betz
Gloria Parrino
repped the landlord (Arnold and Norma Rodriguez Family Limited Trust), and Palermo REIs
Damon Palermo
repped the tenant.
***
Aldi Food Market
opened a
22k SF
store in Atascocita Plaza. Wulfe & Cos
Wes Miller
and
Kristen Barker
repped the landlord, and UCR moodyrambin Pages
Lance Gilliam
and
Ed James
repped the tenant.
DEVELOPMENT
Arch-Con Construction broke ground on DCT Beltway Tanner Business Park, a 133k SF facility developed by DCT Industrial and designed by Carlile Coatsworth. Its at 5980 W Sam Houston Pkwy and is scheduled for a Q3 completion.
FINANCING
HFFs Adam Herrin and Kevin Mackenzie arranged $38M in financing for a 15-property industrial portfolio totaling 1.2M SF in Texas and New Mexico. The team repped borrower Industry Capital Advisors to secure and modify 12 separate loans with ViewPoint Bank.
THIS AND THAT
The Houston region continues to lead national job growth.According to the Labor Bureaus latest data, Harris County is second in the US in absolute employment growth, and Fort Bend and Montgomery Counties are among the top 10. Were also first for GDP growth in the nation.
You don't have to be crazy to work here. We'll train you. Email news leads and deep thoughts to Catie Dixon, catie@bisnow.com.