News
DCT's Latest Spec; The Deal Sheet
Work is under way on DCT Industrials newest spec development, a 267k SF cross-dock distribution center.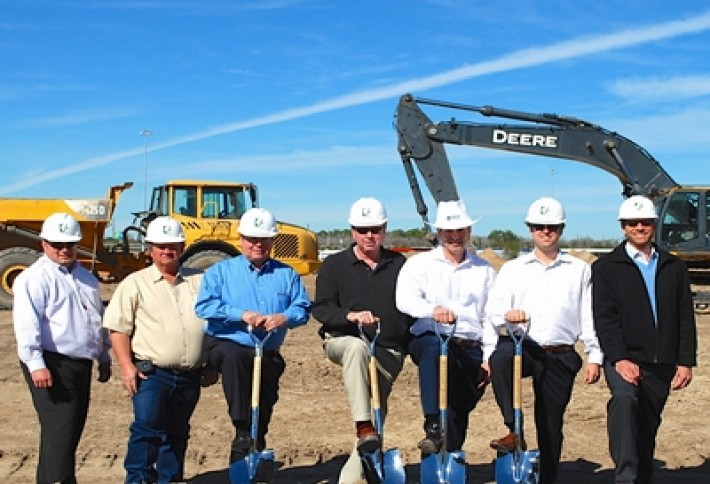 DCT Airtex Industrial Center is in the ground near Airtex and I-45 and will deliver in Q3. DCT regional VP Justin Bennett (above, wearing a cowboy hard hat for the occasion) says the location is highly sought-after, and this property will have direct frontage and access to the highway and excellent signage opportunities, rare qualities for Class-A industrial developments. The building is tilt-wall and will feature substantial glass and canopies to dress up the entries and 180' truck courts on both sides. (Those are some awfully clean shovels, fellas, let's get to work.)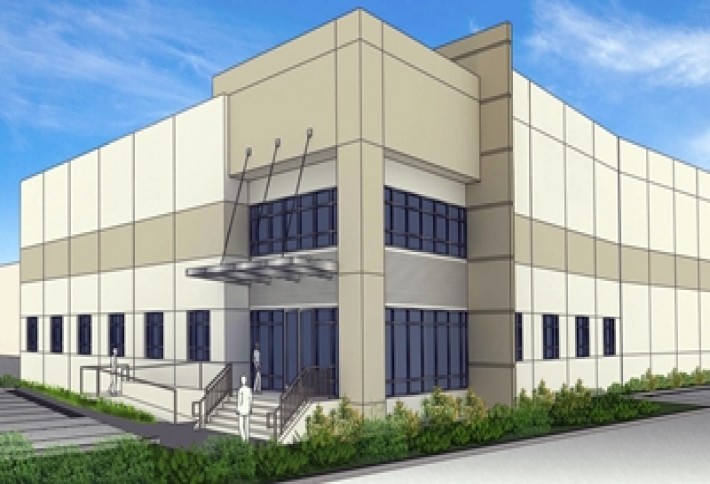 But best of all, Justin says operating expenses (which he believes will be a significant part of site analysis in this cycle) at DCT Airtex will be much lower than other new product because it's in a very favorable MUD in Harris County and can offer lower mill rates. DCT is the developer, Arch-Con is the GC, and Carlile Coatsworth Architects handled design.
PEOPLE
Studley promoted Ed Bowerman to corporate managing director of its national project management services group and Damon Thames to managing director of the Houston office.

***
Matt Frey
joined Skanska at senior director of business development. He was previously with Satterfield & Pontikes, CF Jordan, and Turner.
***
Casey Lyde
joined LJA Engineering as a GIS manager. He has eight years of experience and was previously GIS administrator for Fort Bend County.
SALES
Braun Enterprises purchased 3217 Montrose, a 17k SF office building occupied by Interfaith Ministries. Braun plans to make significant upgrades to the property and then move its HQ into the building, leaving 75% available for lease this summer. Dan Braun repped the buyer in-house and NewQuests Jeff Hayes and Tal McIver repped the seller. This is Brauns sixth Inner Loop purchase in the past two years, and he tells us the firm has two more under contract.

***
Urban Southwest Capital
purchased
Compass Pointe
, a
250-unit
Class-C multifamily asset. ARAs
Matt Saunders
,
Russell Jones
, and
Zach Springer
repped seller PEM Real Estate Group, which acquired the property less than a year ago and fixed safety and deferred maintenance issues. The property was built in 71 and was
75% occupied
at TOS. Urban Southwest, which owns another property in the submarket, will continue the rehab program.
***
A private investor purchased
The Antique Gallery
, an
83k SF
property in Spring. Marcus & Millichaps
Jerry Goldstein
repped the seller and listed the asset at
$2.9M
.
***
Sandcastle Homes
purchased
2.2 acres
on W. 26
th
St in the Shady Acres area. McAlister Real Estates
James Kadlick
repped seller Home Depot and colleague
Chris Hutcheson
repped the buyer.
***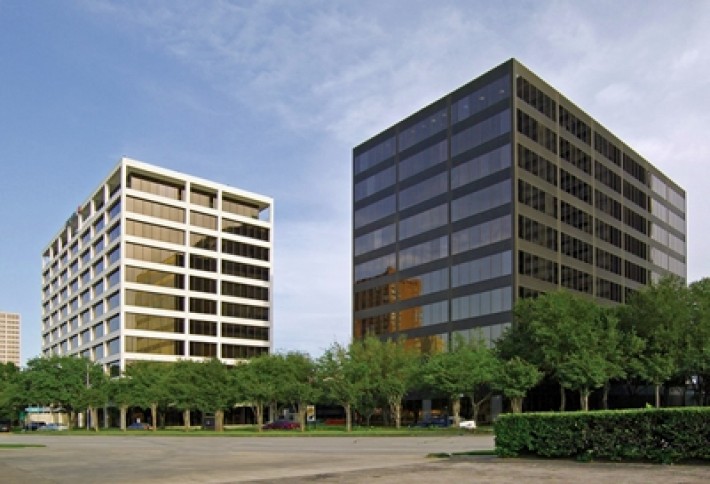 A JV between Songy HighRoads and The Carlyle Group purchased Galleria Plaza, a 428k SF mixed-use complex. HFFs Danny Miller and Marty Hogan repped seller Chase Merritt and PCCP, and colleague Wally Reid arranged three-year 75% LTV acquisition financing for the buyer through Bank of America Merrill Lynch-CMBS. The property includes:



TeleCheck Plaza, a 217k SF, 11-story office tower thats 100% leased


5333 Westheimer, a 178k SF, 10-story office tower thats 93% leased


Sage Plaza, 20k SF of retail thats 64% leased


Michaelyndons on the Boulevard, 8,800 SF of retail thats 100% leased


Regions Bank, 3,892 SF of retail thats 100% leased.


LEASES
Rolls Royce Commercial Marine renewed 11k SF at the Ashford Crossing II building. Moody Rambins Terri Torregrossa repped the building owner, KWI Ashford Westchase Buildings. UGL Services-Equis Operaitons David Byard repped the tenant.
FINANCING
HFFs Whitaker Johnson, John Bourret, and Jim Curtin arranged $250M in financing for three Omni Hotels totaling 1,339 guest rooms in Texas and Illinois. The deal includes the Omni Houston at 4 Riverway, which has 378 rooms. HFF secured a 15-year, fixed-rate loan through Prudential Mortgage Capital.
THIS AND THAT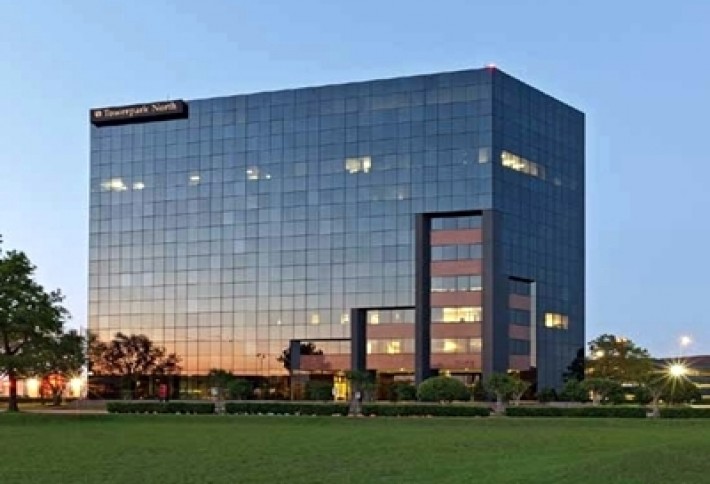 Transwestern was awarded leasing and marketing for 10700 North Freeway and 333 North Belt, two office properties in the North Belt submarket owned by Khoshbin Co. 10700 North Freeway--a 182k SF, 10-story office buildingoffers the largest block of highrise office space for immediate occupancy in the submarket at over 144k SF. 333 North Belt is 214k SF and 12 stories. Khoshbin recently repurchased the assets: It previously owned both buildings but sold them before the economic downturn. It will invest capital to modernize and reposition the assets. Transwesterns Michelle Wogan, Dani Allison, and Evelyn Ward will handle the assignment.

***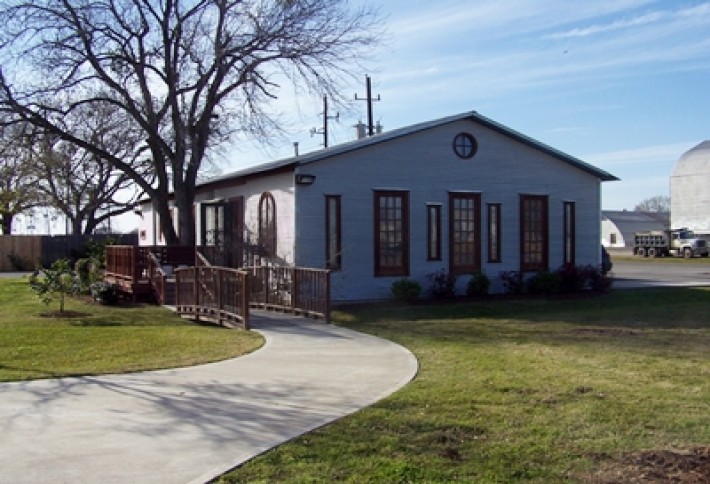 Central Management acquired three buildings in Brookshire for property management:The Cotton Gin Ice House (pictured), The Cottin Gin, and the Drilling Equipment Center. The Ice House is a 900 SF office building and is occupied by two tenants. The Cotton Gin is a vacant 11k SF building available for office or retail use. It was built in 1936 and was the last operating gin in Waller County. The Drilling Equipment Center is a 33k SF industrial building and will be available for lease this summer. CMIs Melissa Powers and Paul Panus will manage the property and Trent Vacek and Gary Triplett will lease it.

***
Cassidy Turley
was chosen to manage a
1M SF
office portfolio by Chambers Street Properties. Locally, its now responsible for
22535 Colonial Pkwy
, a 90k SF property in Katy.
A bargain is something you don't need at a price you can't resist. Send your deals to Catie Dixon, catie@bisnow.com.