News
Do We Detect ... Optimism?
Panelists at Bisnow's Baltimore State of the Market event yesterday were downright jolly(on the market-sentiment scale, that's on the bullish side of "cautiously optimistic"). 350 joined us at the Four Seasons to hear about freer capital markets and how to boost Baltimore City.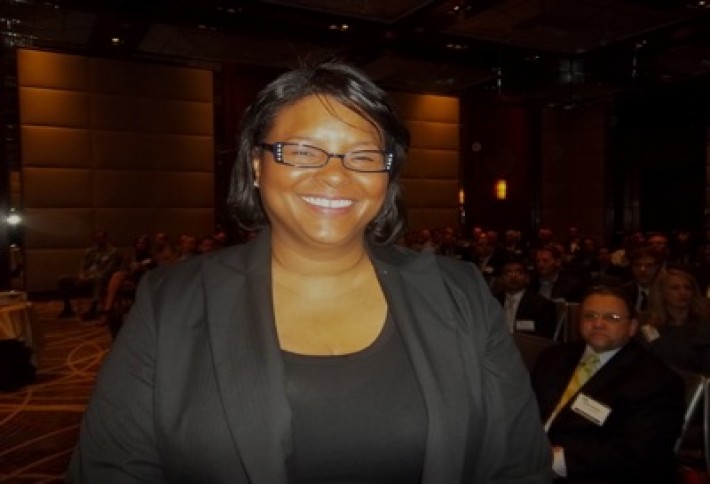 Baltimore Development Corp prez Brenda McKenzie drew gasps when she told the audience what percentage of college grads want to live in the urban core: 88%. For Baltimore to grow (read: attract those college grads), it needs to support connectivity between employment and residential real estate, she says. (An overabundance of coffee shops and Apple stores might help, too.) That means, she says, attracting the companies that will hire the brains (the Under Armours and Millennial Medias) and encouraging worthy residential stock, as in the City's recently passed tax credit for developers to convert underutilized office to residential.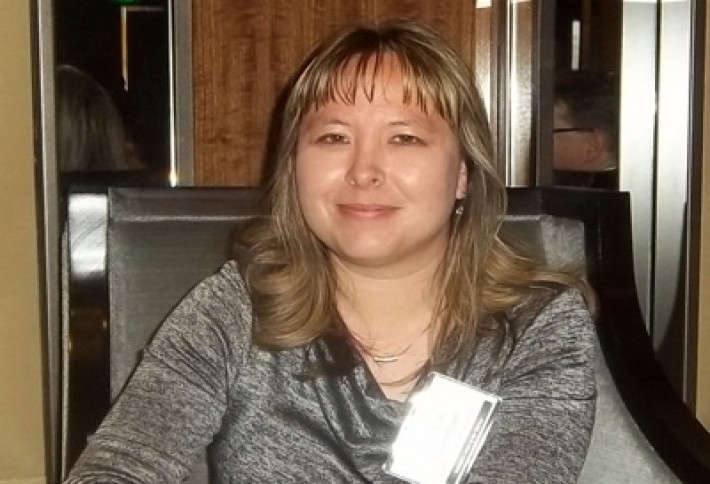 Hord Coplan Macht's Monica Robertson is excited to see activity in the city center, at what the architect calls one of Baltimore's prettiest buildings, 10 Light St. (Aww, don't be jealous, Bromo-Seltzer Tower.) It'll be converted to residential now that Miles & Stockbridge moved out this past weekend to 100 Light. Monica's firm is working on the design for 1 Light St across the road and says a 20-story apartment building will rise there soon.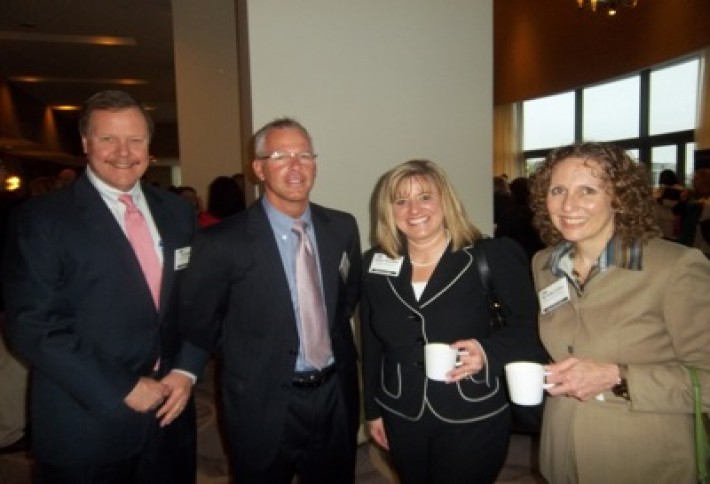 We snapped Miles & Stockbridge's Jim Staples, Rad DeTar (our moderator, who specializes in real estate litigation and land-use disputes in Maryland), and Michele Cohen, along with Kristen Pleasants (second from right). Michele is a fan of her new office space. Each department had a voice in its format, she tells us, and the real estate group went for the no-corner-office, bright, airy, open layout (makes it way easier to play a quick game ofFrisbeeat lunch). Of course, she has a view of Camden Yards, so who can complain?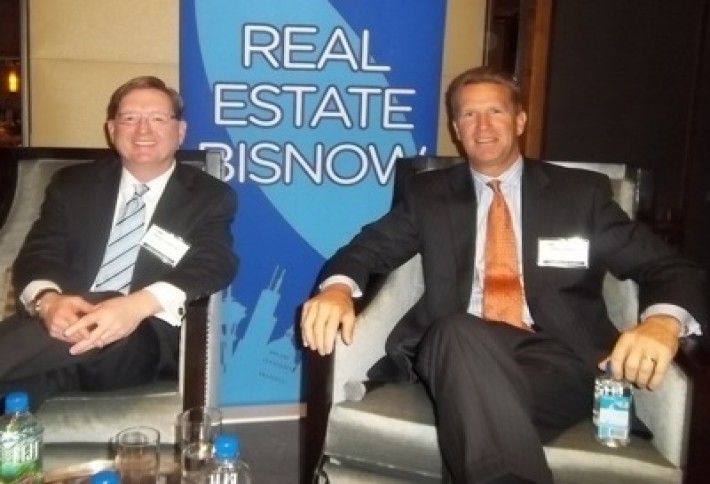 Among our panelists were some of those treasured Baltimore City-dwellers: CBRE market leader Chip Olsen (above, with Stratford Realty Management Co prez Dave Johnson), Bozzuto Group president Toby Bozzuto, and MacKenzie Commercial's Mark Deering. Office tenancy isn't as encouraging as multifamily, though 201 N Charles--which Dave manages and is up for sale--has survived and thrived since 28% vacancy in the '90s. It's about embracing change. In 1990, the building had 19 large tenants; now it has 70. (It used to be a bear den; now it's a beehive.) Another structural change in the marketplace: Chip says five years ago, CBRE had two workplace strategists in the US; now it has 40.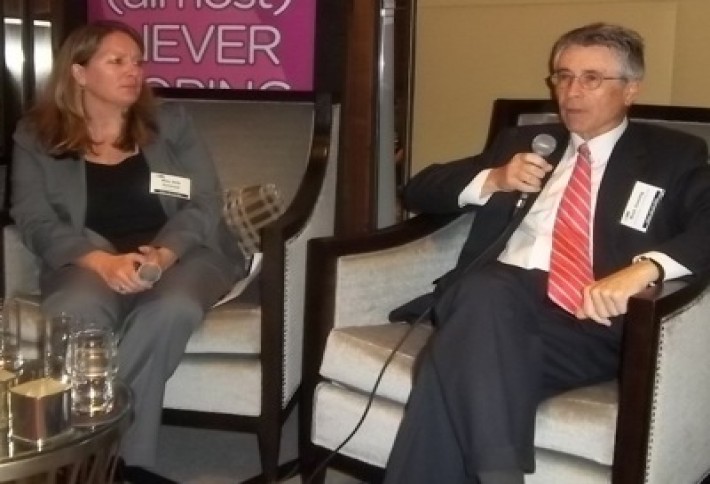 We also snapped Mark and moderator, CohnReznick's Mary Beth Norwood, whose accounting experience includes tax-credit and state-subsidized projects, a popular way of getting deals done nowadays. Mark says taxes and crime may pose disadvantages for Baltimore City, but the overwhelming evidence that folks want to walk to work (that means live in the urban core) is a stunning advantage for Downtown. A vibrant residential environment can inspire retail, grocery stores, and the like, he says.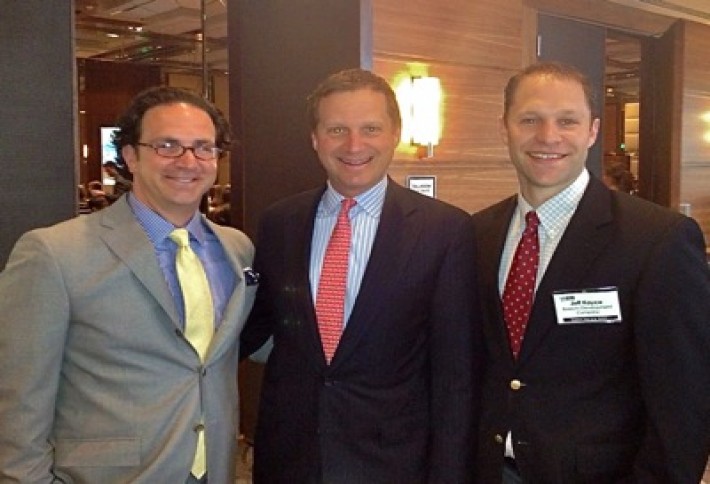 Toby (with Continental Realty CEO JM Schapiro and Bozzuto Development's Jeff Kayce) says Bozzuto has more projects under construction in Baltimore and DC than any time in the multifamily developer's 25-year history. Suburban residential development is a contrarian play, he says, calling Bel Air an underserved, great place to be but one where he doesn't know how to make development work. JM, who long avoided HUD paperwork, has just done his first such loan. His advice: Buy quality properties and take debt for as long as possible (the HUD loan is 35 years) to remove the interest rate question from the equation.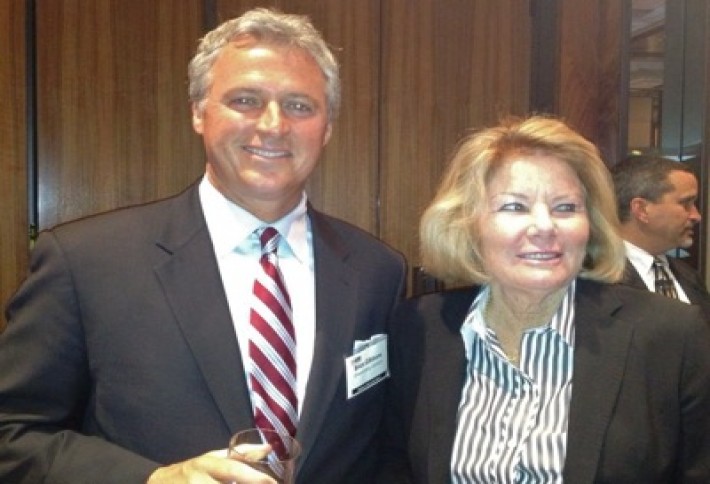 Greenberg Gibbons CEO Brian Gibbons (with M&T Bank's Adele Ammons), our panel's ace retail whiz, headed straight from our event to Owings Mills for the Solo Cup factory demolition(college kids are mourning) that has launched his firm and Vanguard's long-challenged, $140M, 425k SF Foundry Row. The project will include a Wegmans, which seems to have a monogamous relationship with Greenberg Gibbons in the Baltimore metro. Brian says the grocer typically seeks standalone properties, but after it joined Greenberg Gibbons' revitalization of Hunt Valley Towne Centre, it was hooked. And now Brian looks for sites with Wegmans in mind. Hard to find for a 130k SF tenant, he says.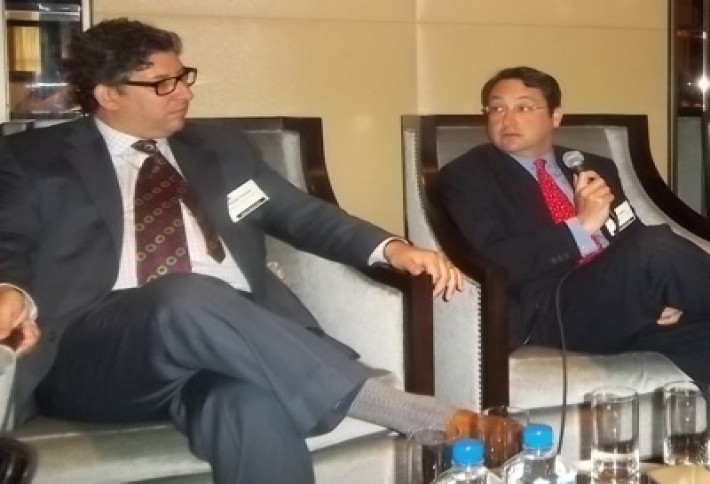 Federal Capital Partners' E.J. Corwin (right, with Robert Charles Lesser & Co's Adam Ducker) says transitional assets are having a harder time finding debt and equity, and he's looking for transitional opps to place his mezz debt. Adam says the distressed properties left, though, are those in perpetual--not cyclical--distress. Brian and JM venture that servicers aren't motivated to sell; if they do, they're out of business.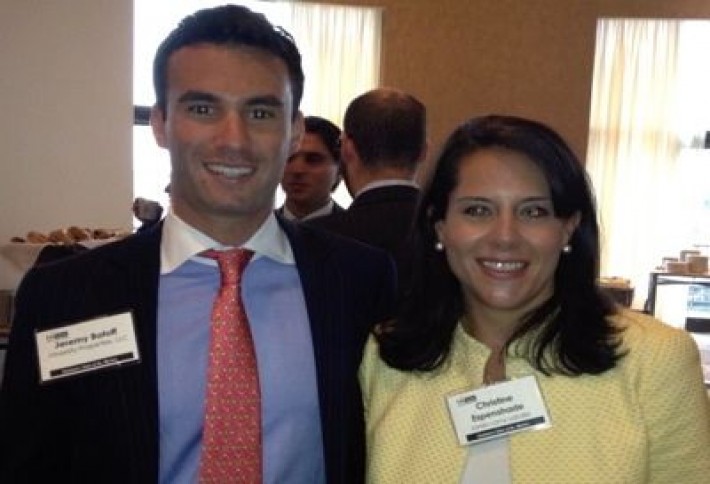 JLL's Chris Espenshade (right, with CRE wunderkind Jeremy Batoff) tells us she and DC counterparts Al Cissel and Scott Melnick are bringing to market next week a 500-apartment portfolio in Northwest Baltimore. "Its the best kind of deal," she says. "Fund-investor owner that spent significant dollars upgrading all the central systems, roofs, windows, and exteriors--but there is a bit of value-add left for the next owner."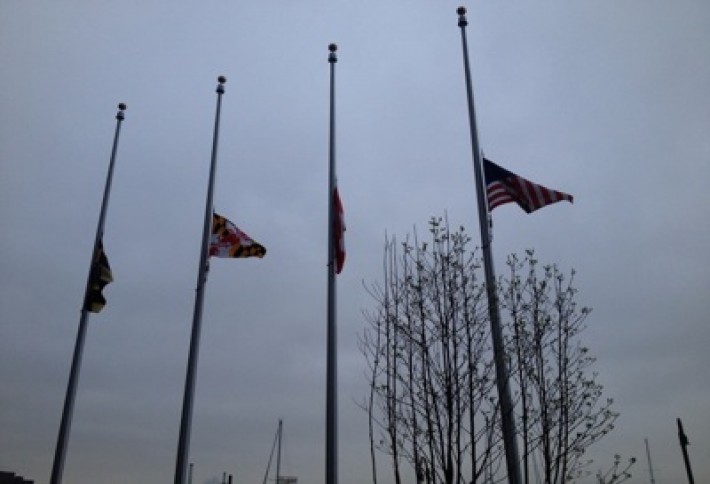 Boston in Baltimore's hearts.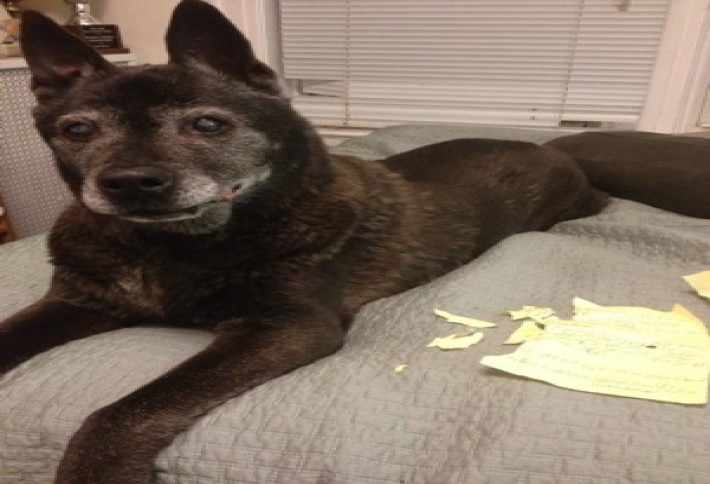 And to cap the day, Bisnow Baltimore reporter Amanda Metcalf's dog ate her interview notes.
Send us your Dog Shaming-worthy pictures. Email amanda.metcalf@bisnow.com.