News
Impact of the Eagle Ford Shale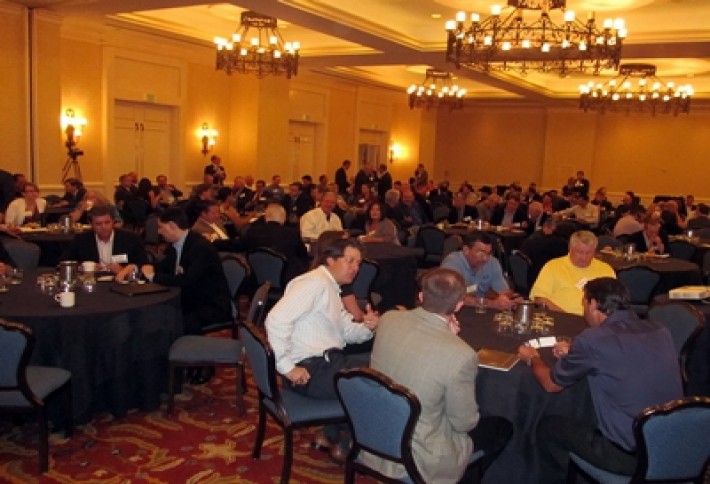 The Texas Railroad Commission has called the Eagle Ford Shale potentially the biggest economic driver in state history, so were not surprised 150 attendees filled the Westin Riverwalk last week for Bisnow'sannual summit on its impact. Keynote UTSA Center for Business and Community Research director Thomas Tunstall says the Eagle Ford Shale drove $61B in economic output in the 20-county region last year, and that should reach $81B this year. The play may soon surpass the Bakken in daily production. We've already jumped from 381,000 barrels of oil produced daily in '12 to 512,000 now, and that's forecast to top one million in a few years.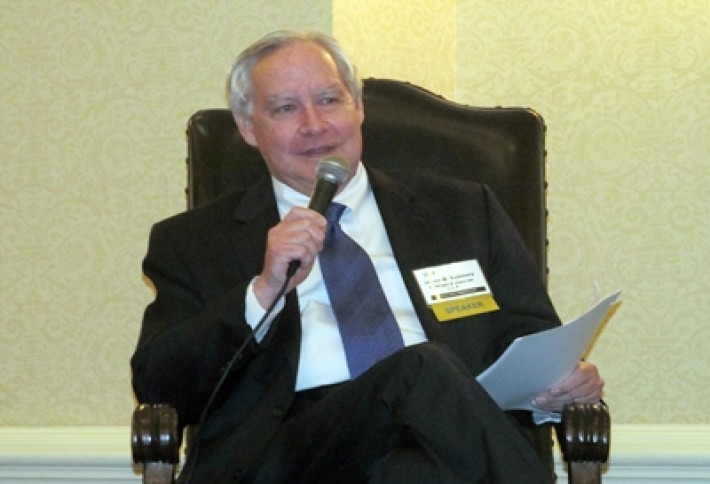 Its hard to discuss fracking without getting into water. Our moderator Fulbright & Jaworski partner Jim Summers says each Eagle Ford Shale well today needs five million gallons of water. That sounds like a lot, but its the amount of water the City of San Antonio uses in 17.7 minutes. (Imagine the size of the Brita.) And its been steadily decreasingthree years ago, each well needed seven million gallons. Last week, Governor Perry signed a law allocating $2B for reservoir opportunities. It provides seed funding for local groups to improve their water storage.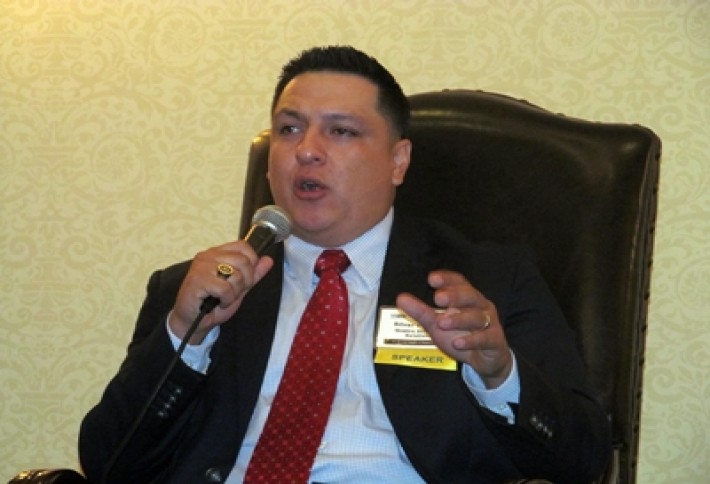 The recent legislature also closed a bill to improve transportation to the Eagle Ford Shale and Permian Basin. Quatro Strategic Solutions Silver Vasquez says the program allows counties to access state funds to improve roads through transportation reinvestment zones. Thats important since it costs $1M per mile to upgrade infrastructure to handle the heavy loads and increased traffic around the shale plays.
Chesapeake Energy manager Chip Haass (who played baseball at TCU) believes diesel will be extinct in five to 10 yearsyou can fuel your vehicle with liquid natural gas (LNG) at one-half to one-third the price. (When energy goes extinct, does it become dinosaurs?) Plus you receive the same fuel economy as unleaded gas and its all produced domestically. Major companies are converting their fleets to LNG, but most individual consumers shy away from the cost to retrofit a car to a LNG tank. But good newsTexas is starting to create incentives. One proposal would rebate 80% of the cost of a retrofit back to the user.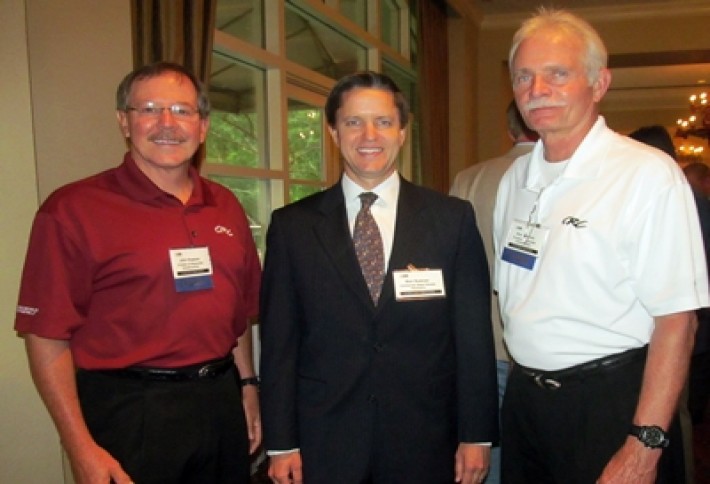 Out in the audience, Crocker & Reynolds John Kappus and Don Crocker bookended Centurian Real Estate Partners Ben Sumner. Our sponsor Crocker & Reynolds has three oil and gas play projects under way, a 35-acre, seven-building ground-up construction in Cibolo; a 40-acre trans-load rail facility in Cotulla; and a 45-acre, four-building ground-up construction including railroad service in Odessa.
We've got more event coverage in next week's issue. In the meantime, stay classy Austin and San Antonio. Send news to Catie Dixon, catie@bisnow.com.