News
Demand, Demand, Demand, Supply, Demand, Demand
As morepeople migrate to Austin, the demand for housing continues to outpace the supply. (It's why you've noticed seemingly normal people sleeping in your garage.) That was one of many hot topics at ourAustin State of the Market (Day 1 coverage here).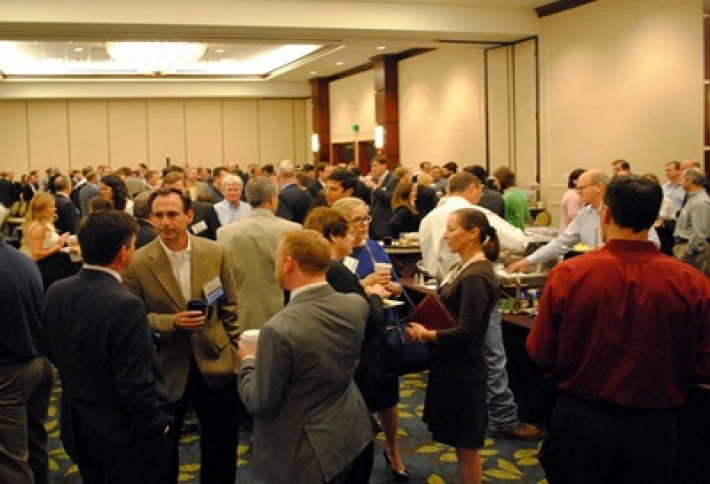 Momark Development prez Terry Mitchell revealed to the crowd at the Sheraton Austin that his companyis building condos just south of downtown, as a single-family housing option in an urban environment.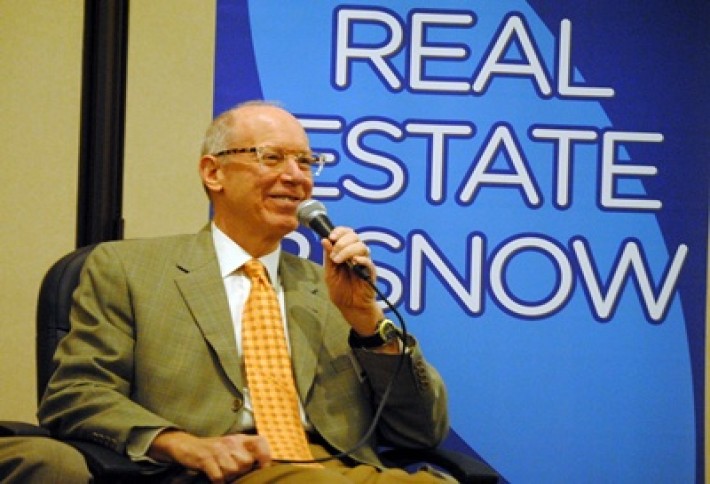 One persons distress is another persons value-add opportunity, says Flagship Capital Partners managing principal David Mincberg. The self-proclaimed story lender--tell him your back story and convince him why your project can succeed--is looking to reward projects with $2M to $10M in first-lien money. He says CMBS was added willy nilly in 05 to 07, and now those property types that had five- to 10-year maturities are coming back on the market. Most were overvalued and are now tired after being allowed to languish.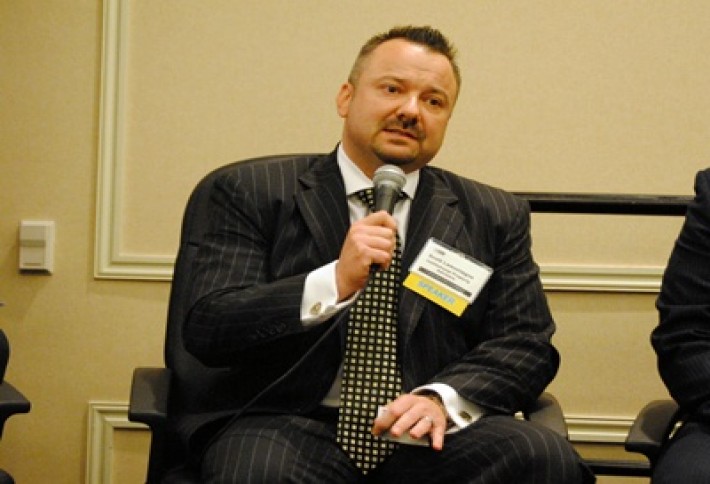 International Property Advisors director Scott Lamontagne (whose first job was as a karate instructor at age 12) thinks it's a given that Texas will overbuild this cycle, in spite of the market demands. The appetite is strong, but the supply is waning.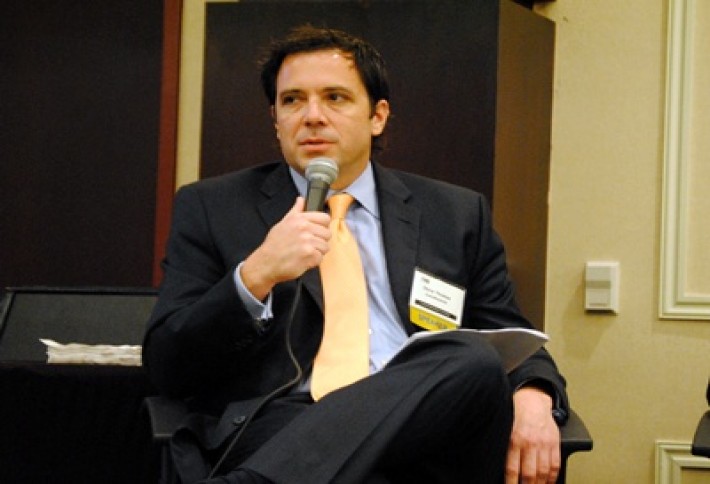 We learned that CohnReznick office managing partner Chris Thomas, our moderator, had his first job at 14 as a busboy and worked his way through the University of Central Florida loading boxes on the midnight shift for UPS. (He also wasn't a big fan of our emcees Beatles-style skinny suit, but Will's European, so we cut him some slack.) Chris says CohnReznick's mission is to give enterprises the accounting, tax, and business advisory insight and technical expertise they need to seize opportunities.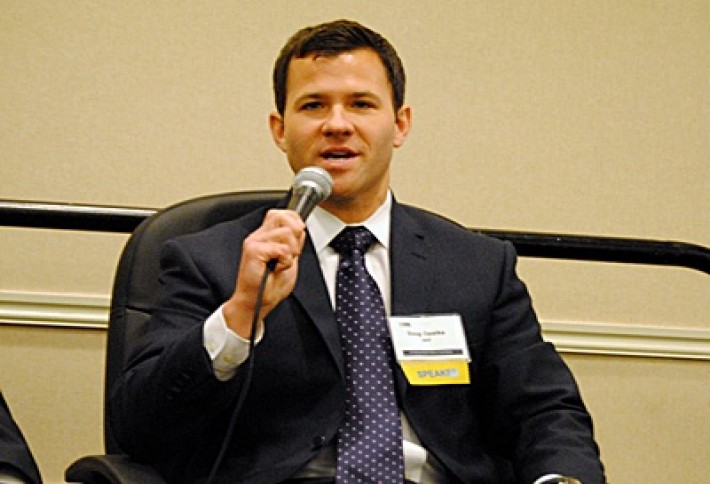 HFF senior managing director Doug Opalka says there is a variety of capital available that is balanced and diverse. Almost any kind of product can get financed, including ground-up construction, stabilized product, value-add... you name it. You just have to make sure that the project measures up to expectations and can compete in the market.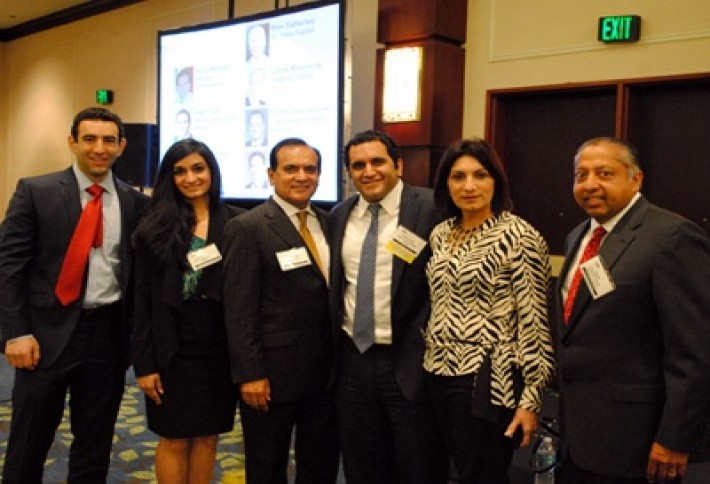 World Class Capital Group CEO Nate Paul (third from right, with this team) says the many financing options available has led to a new pool of buyers. Austin has seen new national players with a huge attraction to downtown. The key for investors, he says, is to look at the developers track record. This is where a strong relationship with lenders comes into play.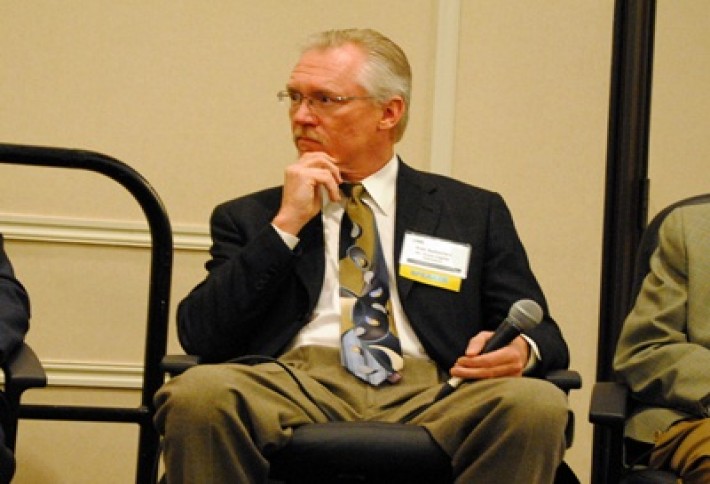 If the whole CRE thing doesnt work out, we believe St. Croix Capital Advisors CEO Ken Satterlee may have a career in stand-up comedy. He claims to have been Bachelor No. 1 on the Dating Game back in the 70s butwasn'tselected for a date. He was the starting goalie for his college hockey team at San Diego State and was roomies with the original San Diego chicken. Kens company has its roots in Southern California, but the 08 challenges drove him to refocus on his Southwest portfolio and bring his operation to Austin.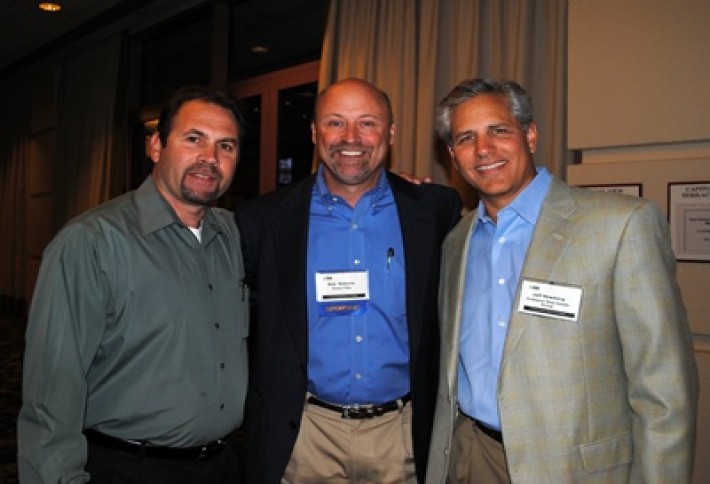 Two out of three Bisnow attendees agree that sponsoring our events is a great idea. That was an informal poll based on the fact that Retail Solutions Andrew Perkel and Gracy Titles Bob Gracy (with Endeavor Real Estate Groups Jeff Newberg) were both sponsors. Bob tells us his firm closed 110 commercial transactions (valued at more than $1M a piece) in 2012on open orders of $1.4B.Commercial contracts were up 22% versus Q1 2012, he says.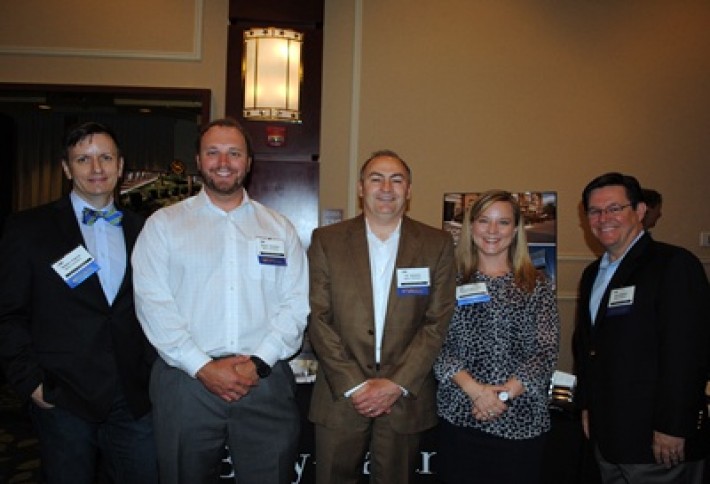 Event sponsor Bury+Partners: Robert Pilgrim, Derek Villemez, Tal Jackson, Melissa Neslund, and Brad Harwick. Several of the firms Austin projects were recent award winners, including the Balcones Resources Materials Recovery Facility for new industrial development; Cirrus Logic for new office development; Post South Lamar for new multifamily development; and McGarrah-Jessee Building for office rehab development. Congrats!
Were looking forward to Star Wars Day on Saturday. May the Fourth be with you. tonie@bisnow.com and catie@bisnow.com