News
White Party, Red Party, Art Parties!
Last night, after rain scuttled plans for the Newseum Rooftop, we headed to the BGR Group offices in the Homer Building for Kari Kant's art exhibition, Abstraction: Acrylics on Canvas.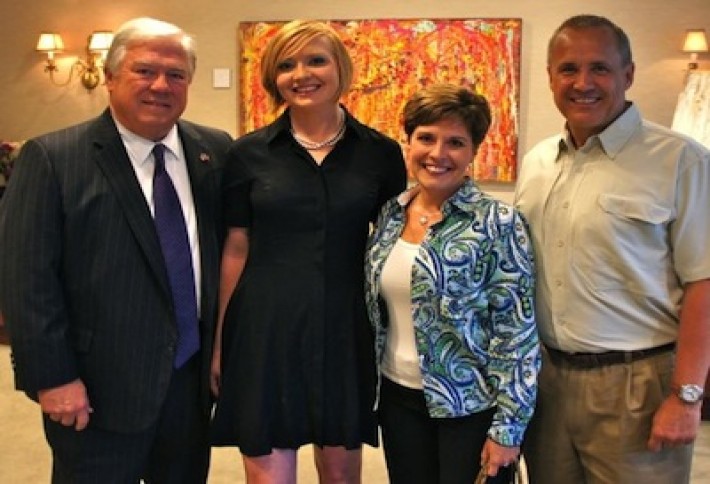 We snapped the artist surrounded by her fans: former Mississippi Gov.Haley Barbour, andRep Jim. Nussle and his wife Karen.
Kari's sister Krista Kant joinsDept. of Veterans Affairs Tim Embree and his wifeKristen. A string quartet played current hits as we sipped cocktails and learned about Kari's abstract work depicting the American flag.