News
Vernon Jordan and The Mountaintop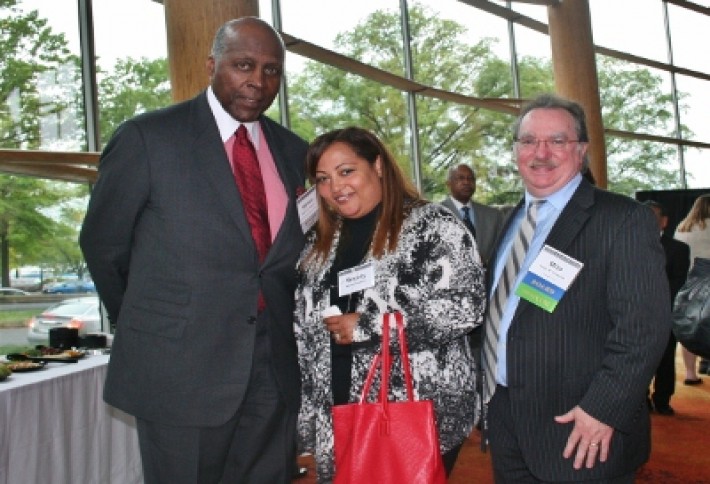 Akin Gump senior counsel and former Clinton adviser Vernon Jordan was the honored guest at the DC Bar Foundation's recent night at the theater; he joined 250 lawyers and judges at Arena Stage at the Mead Center. He'swith DC Bar Foundation board president and Venable partnerMilo Cividanes and Wendy Cividanes. The event had a reception and memorial tribute to former DCBF board member John Payton, and then a performance of TheMountaintop (Katori Hall's take on the last night of Martin Luther King's life). Vernon doesn't just watch acting: he'sappeared onscreen as himself in The Good Wife.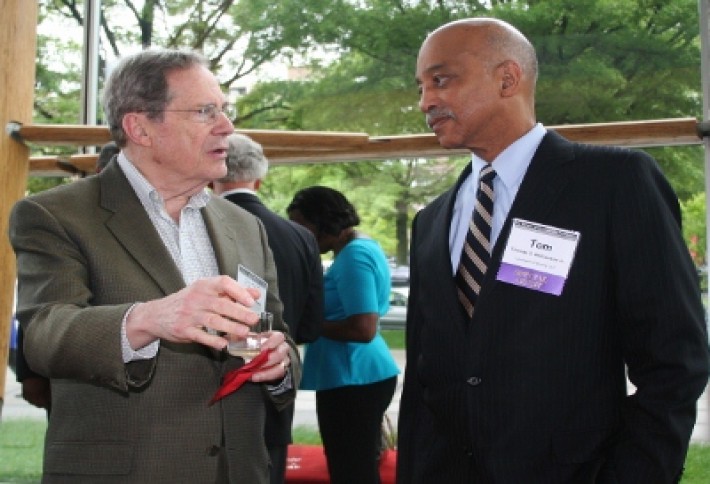 Covington employment chair Tom Williamson, right, gave a speech about the late John Payton. We found Tom with Georgetown Law professor Peter Edelman. (Two appearances in one issue, Peter. Our Canon has a crush.) The event raised $70k to benefit the DCBF's programs supporting DC's legal aid providers.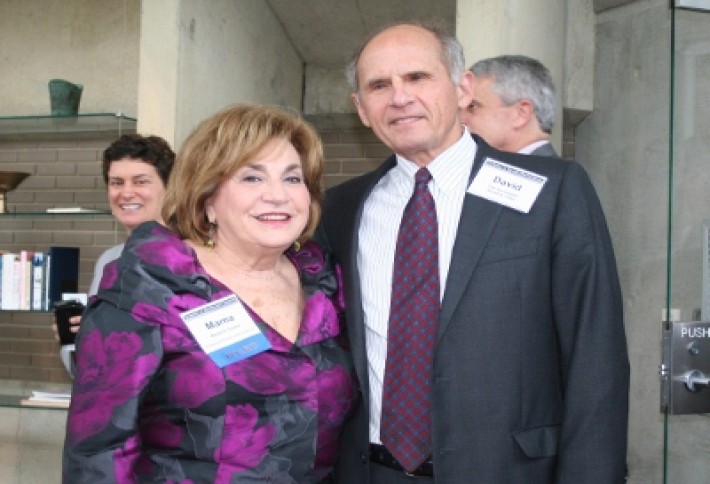 We spotted US Court of Appeals for the DC Circuit JudgeDavid Tatelwith DCBF VP and Feldesman Tucker senior partnerMarna Tucker.
Arent Fox chairman emeritus Marc Fleischaker is another DCBF board member and spoke that evening. Before he took to the podium, he caught up with DCBF executive director Katia Garrett and Loretta Argrett.