News
NFL Honors DC Attorney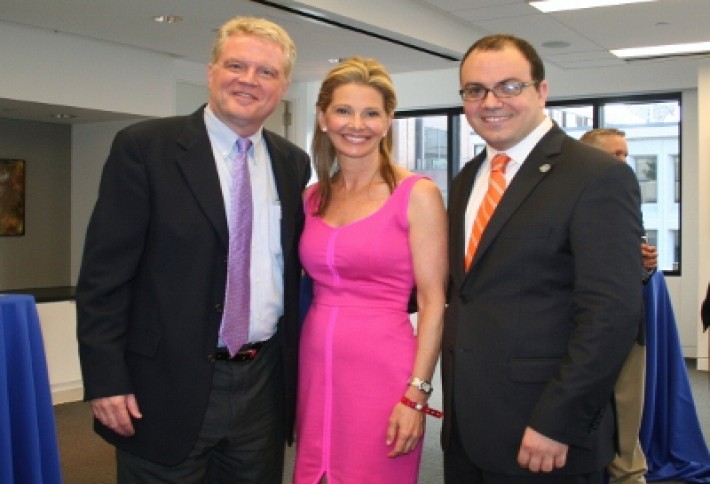 Last night at the NFL Players Association office in DC, the Chris4Life Colon Cancer Foundation and Mark Hulkower Foundation presented the second annual Hulkower Tailgate Party. We snapped Nancy Hulkower, who formed the foundation in memory of her husband, prominent DC attorney Mark Hulkower. She's flanked by Wiltshire & Grannis litigation head Tom Connolly andChris4Life exec directorChris Sapienza.Mark had been an AUSA (where he handled the espionage conviction of CIA spy Aldrich Ames), and a Steptoe partner, heading its white collar criminal defense group. He passed away in February '11 of colon cancer at 53.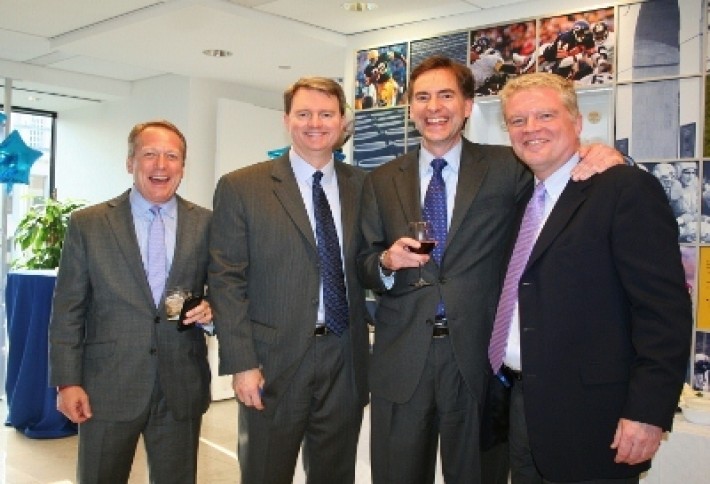 More than 200 lawyers, survivors, families, doctors, and NFLPA members gathered to raise funds and awareness. Above, Coffield Law Group founder Bill Coffield,Holland & Knight national white collar defense chair John Brownlee,Holland & Knight partner William Gould, and Wiltshire & Grannis litigation head Tom Connolly.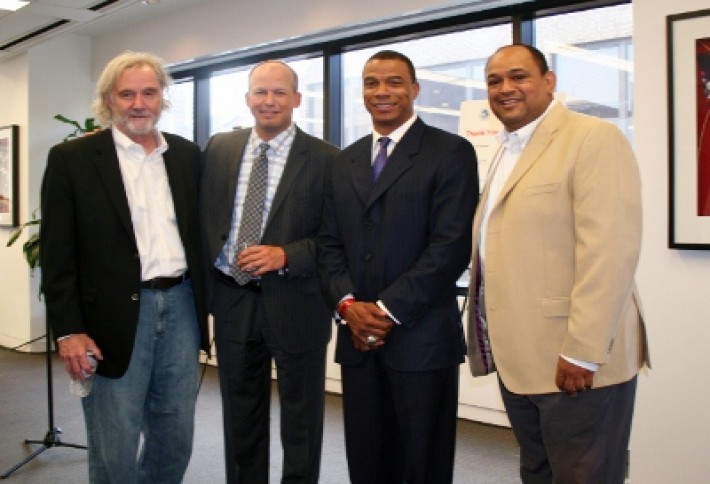 Former NFL quarterback John Booty, second from right, flanked by Geoff Desobry, Schulte Roth's Pete White, and HOF Reporting's Chuck Taylor. A silent auction had items ranging from a Washington Wizards suite to dinner and a Caps game to a set of pearl earrings. (All those items are also on RGIII's wedding registry.)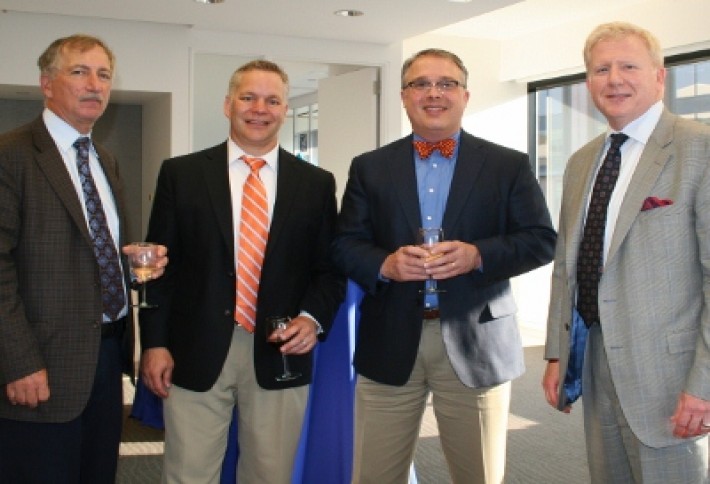 We didn't snap a picture of the 'Skins cheerleaders who showed up (see the Scene for that), but we found Steptoe vice chair Philip Malet, Medtronic's Matthew Stennes, Wiltshire & Grannis managing partner Mark Grannis, and Poe & Burton's Preston Burton. Preston's repped Monica Lewinsky, Aldrich Ames, and Robert Hanssen.