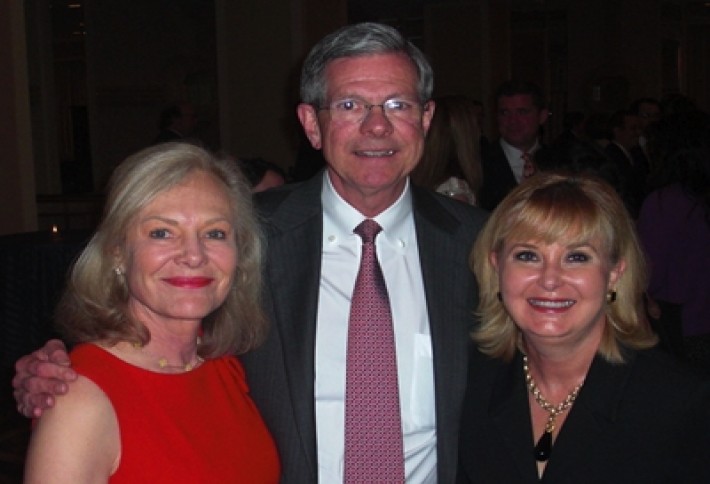 We went to theCapital Hilton this week for the 32nd annualBryce Harlow Foundation Awards Dinner, saluting the best policy players, both advocates and those in government.Charlie Black was honored for integrity in professional advocacy. Hesnagged his law degree at American University, then stuck around to work as senior advisor toReagan andBush 41 (and on McCain's presidential campaign--the Senator introduced Charlie before his award). We snapped him bookended by his wife,Judy Black, former ICSC honcho now at law firm Brownstein Hyatt, and her colleague and Harlow Foundation chairJuanita Duggan.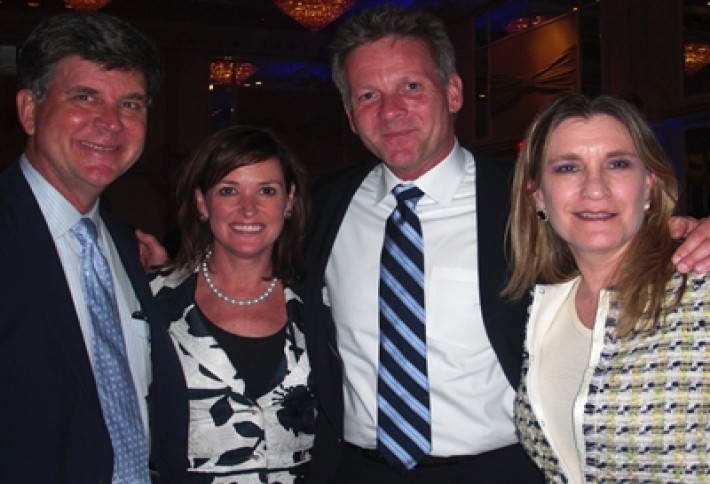 The Foundation supports 20 Fellows with grad school scholarships. Here, Caterpillar's Bill Lane, Russell Reynolds DC-area manager and Foundation Board member Denise Grant (a recovered lawyer who does recruiting for CEOs), Levick Communications prez Mark Irion, and gov't relations star Beverly McKittrick.
Send story ideas toroksana.slavinsky@bisnow.com.