News
17 Things You Need to Know This Morning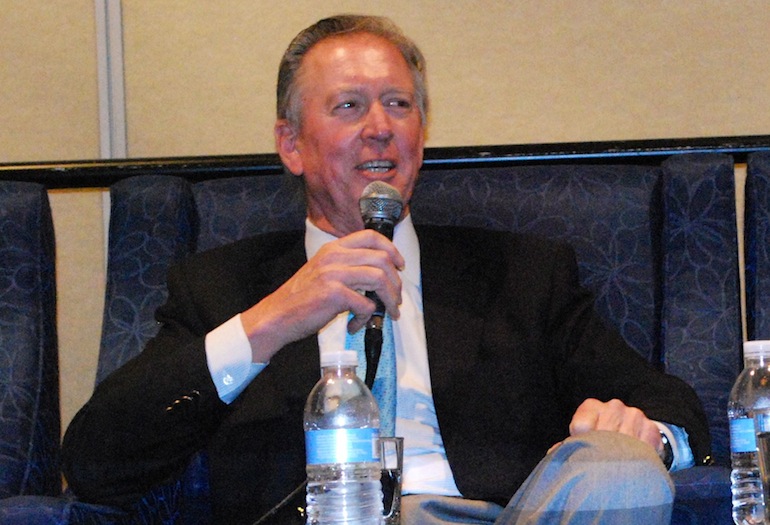 What You Don't Know about Bob Braunohler
Title:
Regional VP, Property Group Partners.
What he actually does:
Works with brokers, tenants, contractors, and architects, looks for new deals.
About the company:
Successor to Louis Dreyfus Property Group, founded 42 years ago, operates also in NY and London.
Properties here:
Station Place complex (1.6M SF, HQ of SEC, American Chemistry Council, Kaiser Permanente); 801 17th (250k SF, sold earlier this year for record price to Morgan Stanley); 1101 NY (400k SF; Dewey LeBoeuf vacancy has been filled by National Retail Federation and a big British law firm).
Project underway:
Capitol Crossing—5 buildings, 2.2M SF, $1.3 billion in value when all is done around 2019, depending on leasing velocity. Utility re-location started in April, foundation will begin in September, platform over 295 to begin mid-2015; first building to deliver Q3 2017.
Grew up:
Mountain Lakes, NJ, on the Lackawanna Railroad line. He didn't know a Democrat until he came to DC.
School:
Harvard MBA '73—more of class went into real estate than any other class before or since.
First job:
Capital Mortgage Investments in Chevy Chase.
Philosophy:
Libertarian.
Favorite song:
Willy Nelson and Merle Haggard's Pancho and Lefty.
Favorite book:
Daniel Deronda by George Eliot.
Favorite vacay:
Nantucket.
Favorite restaurant:
Matisse in NW DC.
Family factoid:
Middle daughter Lauren getting married at destination wedding in July in Lake Tahoe.
Startling fact:
Author of The Bob Joke Book, collection of 500 jokes. Ask Chuck the bartender at the Palm to see it. (Presumably on chain, if you're thinking of stealing it.)
17 OTHER THINGS YOU NEED TO KNOW THIS MORNING