News
15 Things You Need to Know This Morning
If you don't
see the cool
pictures, please click here!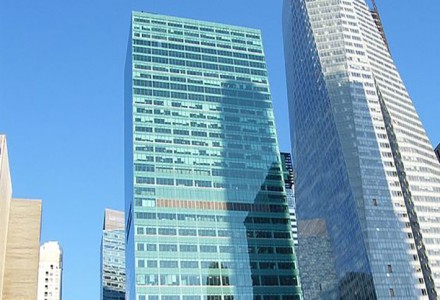 2nd Most Expensive Office Building in History To Be Sold Soon
Blackstone has reached, although not completed, a deal to sell 1095 Sixth Avenue in Manhattan to a JV led by Ivanhoe Cambridge for $2.25B. It would be the second biggest individual office sale in US history. Ivanhoe, a Canadian property investor, has been making major inroads into the American market with purchases in New York and Seattle. It's partnering with Callahan Capital on the purchase of the 1.2M SF Midtown skyscraper. Only the $2.8B sale of New York's GM Building in 2008 would dwarf the sale price if the deal closes.
The Wall Street Journal broke news of the deal and noted that it emphasized howforeign investors have become the dominant buyer of prime American office properties. The transaction also continues Blackstone's strategy of shedding properties it picked up seven years ago in its leveraged buyout of Equity Office Properties Trust. At the same time, the company is sharpening its focus on overseas markets. 
15 OTHER THINGS YOU NEED TO KNOW THIS MORNING
© 2014, Bisnow LLC, 1817 M St., NW, Washington, DC 20036. All rights reserved.
To UNSUBSCRIBE from future emails or to modify your email subscription preferences click here.