News
15 Things You Need to Know This Morning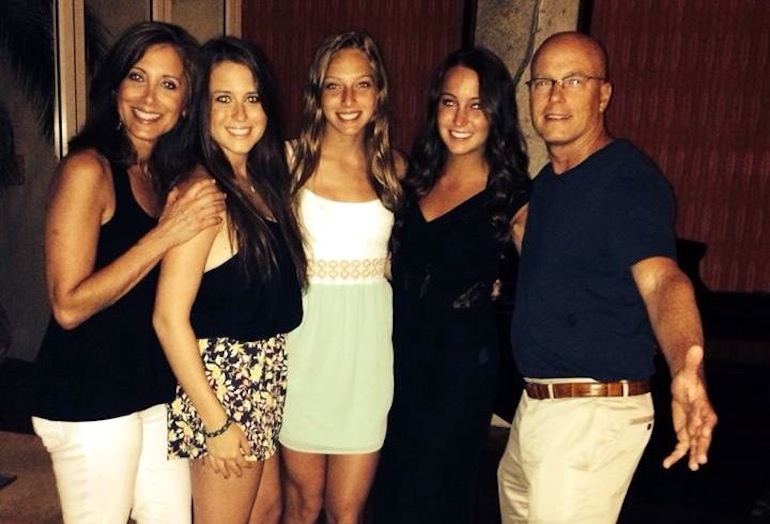 What You Don't Know About Rich Rhodes
Photo
: With family in Riviera Maya, Mexico this past Spring.
Title

:
Managing Principal, and national Chairman of the Board, Cresa.
Company

:
Largest firm in the world that exclusively represents tenants. 60 offices and 1,000 employees nationwide. $240M in gross revenue 2013.
Job

:
Manage firm's four local offices along with five other managing principals while working on my client relationships; as Chairman, run quarterly meetings and weigh in on big picture strategic decisions.
Current clients

:
The Motley Fool, RLJ Lodging, ESI International.
Why DC

:
Came for a job, was lucky to be hired, with one I turned out to be good at, with the Ezra Company
School

:
Tulane.
First job

:
Peeling potatoes in a deli in Spring Valley, NY.
Person to meet, living or dead

:
Paul McCartney, John Lennon.
Greatest fear

:
Other than something happening to my family, not being excited to go to work in the morning.
Daily habit

:
Up at 5 and exercise, including yoga, running, and swimming.
Favorite app

:
NYTimes.com.
Favorite movies

:
The Sting
. "No backup."
Favorite restaurant

:
Raku or Crab Claw.
Favorite book

:
Anything nonfiction. Currently reading
Five Days at Memorial
by Sheri Fink.
Favorite vacation spot

:
Patagonia, Argentina. Went skiing there in July.
Guilty pleasure

:
Red wine.
Bucket list

:
Live in Italy for a month; live in Colorado for a month; live in NYC for a month.
Family facts

:
Married, three daughters, two in college, one in high school.
Hobbies

:
Playing music (more on that in a second), golf, yoga, running, swimming, rooting for NY Giants, NY Rangers, Nats, and Wizards.
Startling fact:
Play keyboards, trombone, and sing in a local band called "Seven Car Pile Up" that does 3-4 gigs a year. Band picks a charity and donates all proceeds.
15 OTHER THINGS YOU NEED TO KNOW THIS MORNING