News
13 Things You Need to Know This Morning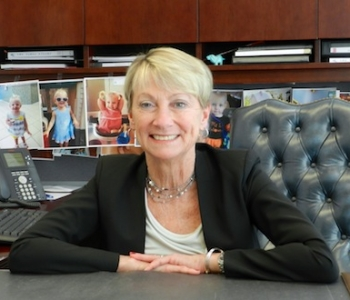 What You Don't Know About Maureen Dwyer
Title: Partner, Goulston & Storrs
Where from: Grew up in Bronx until age 10, then Yonkers, came to DC in '76
Job: Part of land use group, representing developers, institutions, private property owners
Kinds of work: Get PUD approvals before DC Zoning Commission, special exceptions or variances before BZA, historic preservation approvals before Old Georgetown Board, Commission on Fine Arts, Historic Preservation Review Board, or Mayor's agent for historic preservation. Gives oral arguments in DC Court of Appeal if cases end up there
Examples of clients: Universities like GW, Georgetown, AU, and Trinity, developers like Edens
Notable projects over years: Chevy Chase Pavilion for Donahoe, SE Federal Center for GSA, Square 54 for Boston Properties and GW.
Currently: Edens' projects in Union Market neighborhood, west G'town heating plant for developer Richard Levy
Favorite vacation destination: Anything with beach, especially Jamaica
Favorite music: country rock like Mary Chapin Carpenter, and blues like Etta James. Also a groupie for Earth Wind & Fire along with Cary Hatch.
Speaking of which: Loves dancing. Danced with Ray Ritchey at his 60th birthday party, and ever since, when they're at an event and music comes on, he turns to her and says, "Put me on your dance card!"
13 OTHER THINGS YOU NEED TO KNOW THIS MORNING