News
12 Things You Need to Know This Morning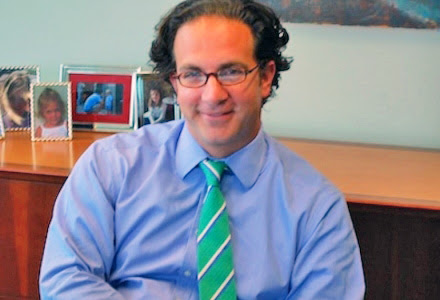 What You Don't Know about Toby Bozzuto
Position: President of The Bozzuto Group
What he does on daily basis: Oversees the day to day operations of 1,700 truly amazing employees
How big is Bozzuto: Started over $1 billion in new projects in last 36 months. 45,000 units under management, $350m in annual construction revenue, 200 for-sale homes a year.
Projects known for in the past: Most recently Cathedral Commons on Wisconsin Ave, Monroe Street Market at Catholic University, Union Wharf in Baltimore
Current or upcoming Bozzuto projects; A new condo project called 460 New York Avenue, a new condo project at 15th & V street, and an upcoming project in Baltimore's Locust Point
Personal Hero: His father, Tom Bozzuto for his integrity.
Favorite song and/or music group: Bob Dylan and Neil Young
Favorite book: The Fountainhead by Ayn Rand
Favorite vacation destination: Italy or St Michael's, MD
Loves: Lecturing on how amazing design creates value at Harvard's Graduate School of Design
Dreams of: Creating a foundation to give back to the community
Favorite hobby/sport/team: Collecting rare books, seeing live music, spending time with wife robin and three wonderful children.
Something people don't know about him: He was a music minor in college and guitarist/ lead singer of a band called Restless Native. He also plays the guitar and harmonica and was employed by Sony Music while still in college as a local marketing rep of their new bands. He also worked as an intern for the band Blues Traveler.
12 OTHER THINGS YOU NEED TO KNOW THIS MORNING