News
Three Events That Rocked Last Night
Babysitters across the region must have been in high demand last night, as it seems everyone in the real estate community was throwing some sort of event. The rain stopped none of them. (We used to use old anNewsweek as a raincoat. Now that it's all digital, we've ruined a lot of iPads.)






Albert Small Film Premiere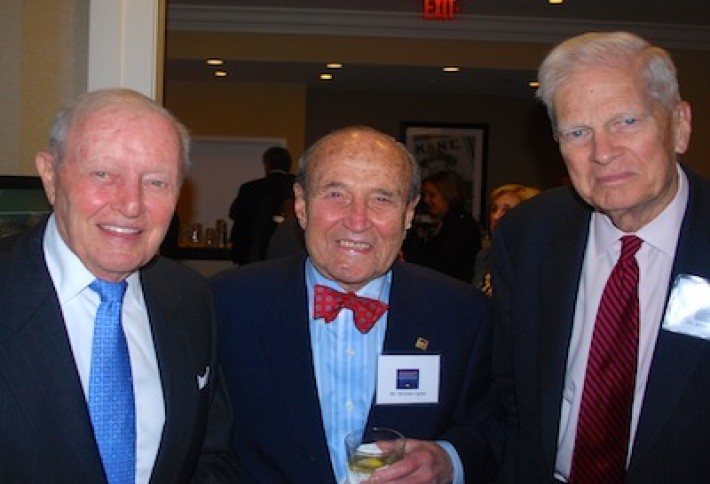 Our first stop was at the MPAA HQ at 1600 Eye for the premiere ofSacrifice for Freedom, a film focused on the work of WWII vet and developer Albert Small (left) to educate America's youth on sacrifices made during the war. On the 69th anniversary of the D-Day invasion, we snapped Albert with another WWII vet, former IRS commissioner Mortimer Caplan, and longtime Librarian of Congress Dr. James Billington. Read more about Albert's cause from our story on him last week.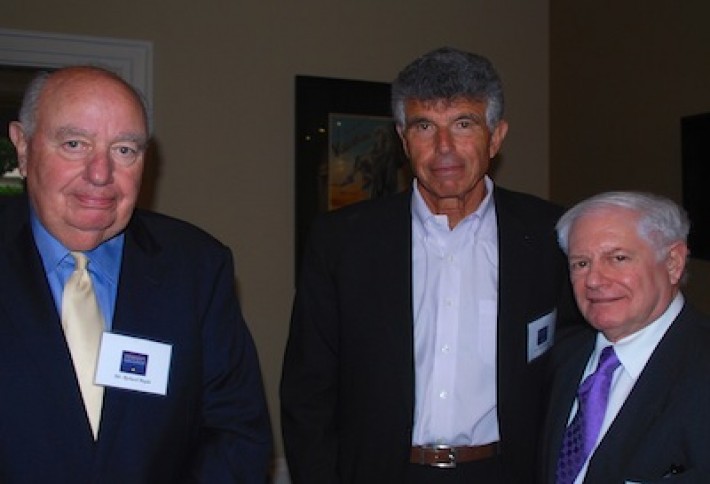 Longtime real estate lawyer Dick Beyda, Miller & Long vice chairmanNick Paleologos, and Transwestern's Ken Luchs, who calls Albert "the youngest 87-year-old I know."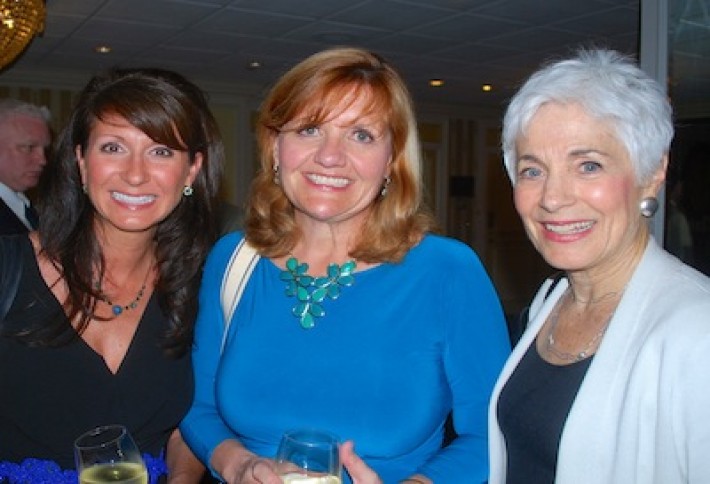 We then made our way over to the Willard, where AOBA held its 29th annual TOBY Awards, recognizing the year's best in office building management. We snapped Boston Properties teammatesLaura McNulty and Denise Hogan, with Vornado/Charles E. Smith property management chief Joan Berman. Vornado's 1999 K Street took home the TOBY for outstanding building of the year in the 250k to 499k SF category.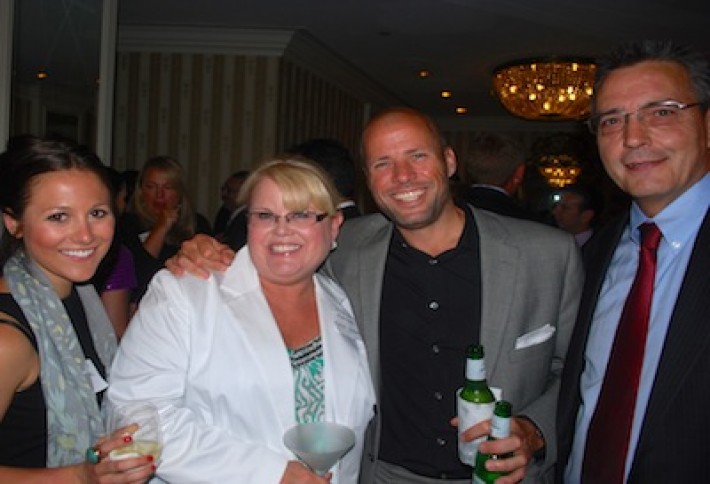 Loughlin Management's Paul Sheridan (far right) tells us he's been a TOBY judge for 14 years. He's joined by First Potomac's Jen Michels and Caroline Ramsay and Red Coats' Heath Chilcoate. Cassidy Turley was the "grand winner" last night for managing 455 Mass Ave.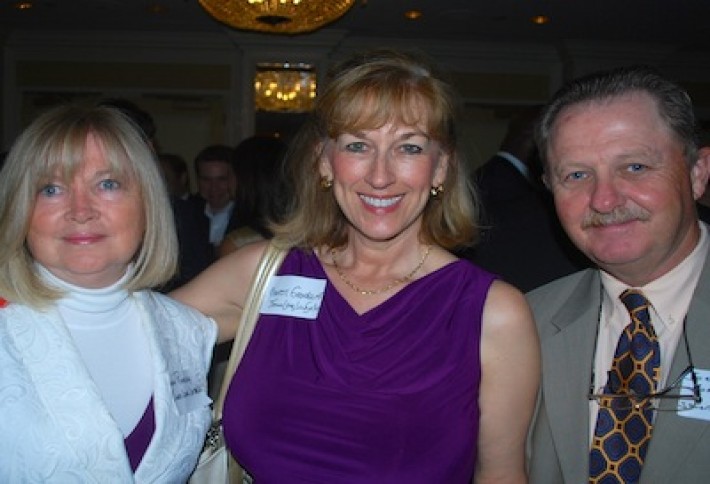 JLL's Lynn Rumsey serves as GM for DC's historic Evening Star building, while colleague Carol Goodart handles the Carlyle Center complex in Alexandria. We snapped them with Stuart Dean's Joe Gargiulo.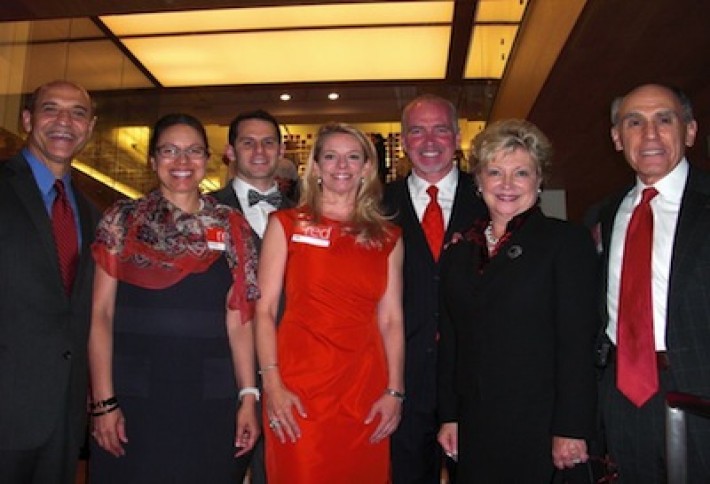 Yes, these folks are color coordinated in red, because that's the whole theme of the party, which is theGenslercorporate color, but is now an occasion for having, oh, about 1,000 of its closest friends over for things like yesterday'sgrand openingof its dramaticallyredesignedoffices at 2020 K. Above we snappedDeputy MayorVictor Hoskins, his wife Gensler co-CEODiane Hoskins, her colleaguesJared KriegerandGigi Webb, MRP Realty founderBob Murphy, Rand CEOLinda Rabbitt(congrats to her for the amazing construction work), and former public buildings commissionerBob Peck.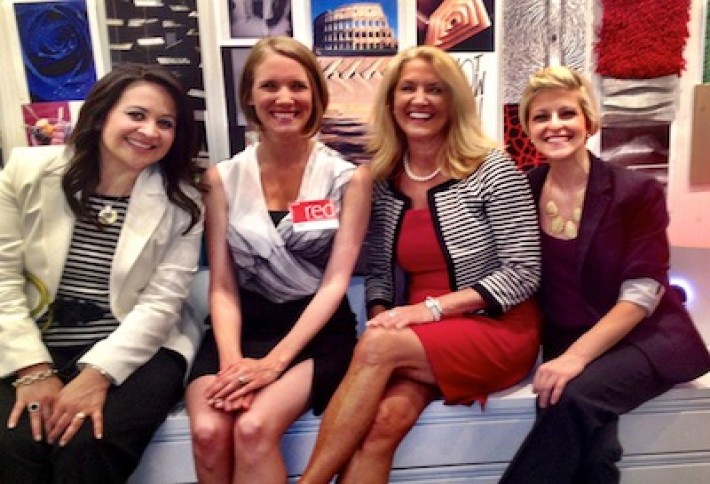 Also snapped:Bialek Environments'Tracy HernandezandDanielle Keuteflanking Gensler'sAbbe Duggan Floresand Cassidy Turley'sRenee Weir.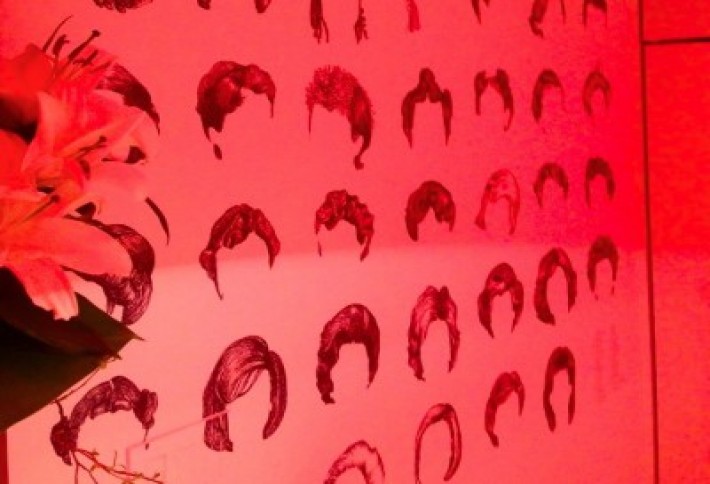 This artwork on the wallcaught our eye. What is it? (Answer atbottomof issue.)