News
This Morning at the Ritz
This morning, the stars of DC commercial real estate (and some others you might know) aligned at our 4th annual State of the Market at the downtown Ritz-Carlton, where nearly 800 got the lowdown on market conditions.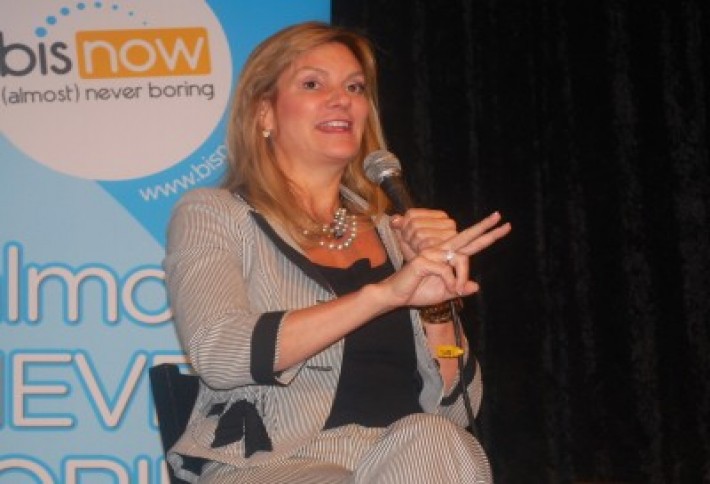 Washington PostCEO and publisher Katharine Weymouth keynoted and touched on the venerable paper's search for a new HQ. It's"talking to all the jurisdictions," though implied primarily DC and Virginia. The current location at 1150 15th St, she said, is "old and depressing, and it's time." Responding to a question from our First Banana regarding the challenges of the newspaper biz, Katharine says "at the end of the day, quality journalism is what matters."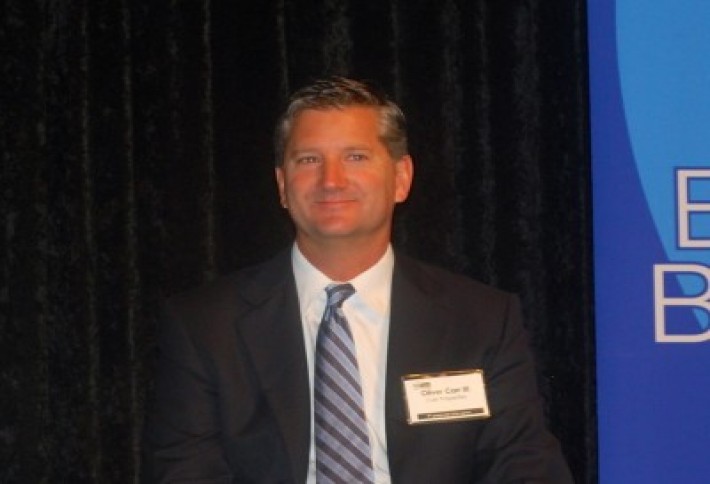 Before our first panel, Carr Properties chief Oliver Carr broke some news, telling the crowd his private REIT, which counts JPMorgan as a majority investor, will sign documents tomorrow to bring in a public Israeli company as another investor, allowing the firm to delve into riskier assets. Oliver also says the trend of landlords fighting over the "musical chairs" of tenants moving around DC is "destructive" in the long term. Ultimately, he said, tenants are seeking efficiency, and "will pay a little more rent to create that environment," he says.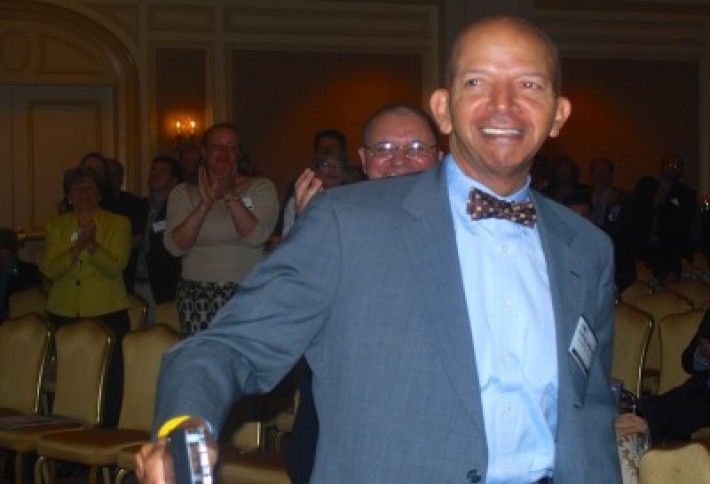 Former DC mayor Tony Williams received our fourth Bizzy award for lifetime vision(our first three were to Bob Kogod, Milt Peterson, and Til Hazel) and got a standing ovation. In an onstage convo with friend and developer Jim Abdo, Tony said tourism could be key to preserving Washington's long-term health, and also called the redevelopment of Union Station "the transit-oriented development of the universe." (Our calls for comment from execs at Penn Station Neptune were bounced off the ionosphere.)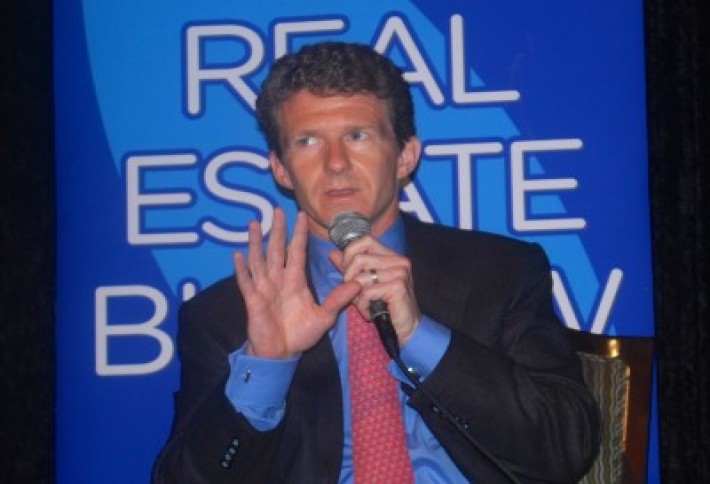 Walker & Dunlop CEO Willy Walker says the market has recovered from the Great Recession "because it was a financial crisis, not a real estate crisis," like the one seen in the early 1990s, but warns that the next market downturn may not just be financial. Willy says two financing trends to watch are the resurgence of CMBS debt and longer bank loans, as financial institutions become "yield starved" and enter into loan products they haven't previously offered.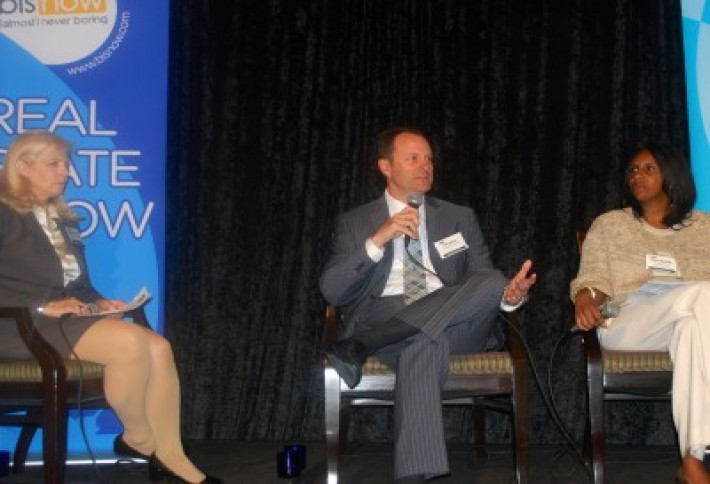 JLL's global law firm chief Phil Leibow (flanked by veteran lawyer Olivia Shay-Byrne and Federal Realty COO Robin McBride) says that CityCenter has the potential to move the center of DC to the East End, but that it'll hinge on the fortunes of the project's retail. Robin says mixed-use projects like CityCenter depend on experiential retail, like the iPic movie theatre or Strathmore-operated concert hall being installed at her firm's Pike & Rose development in White Flint. Success in that arena "lifts all boats" of the other property types, she says.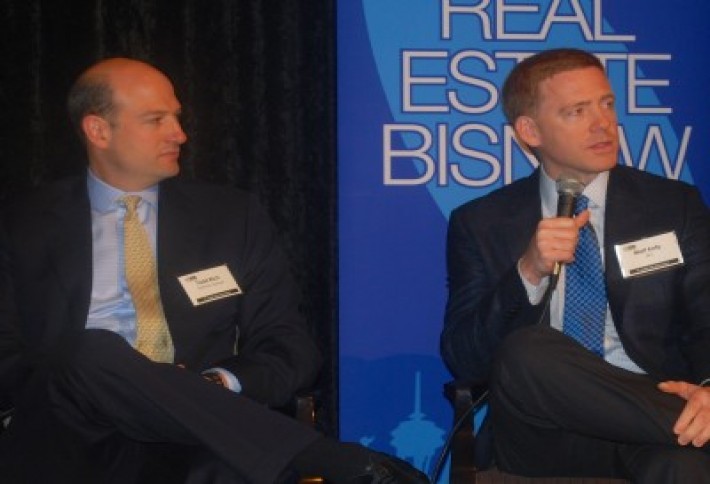 On the topic of the GSA, the economics of the government's footprint is better served by leasing right now, says JBG's Matt Kelly (right, with Tishman Speyer DC head honcho Todd Rich). But as the GSA continues to stay efficiency-hungry, its decision on whether to sell excess properties to developers or continue to own what it has will be a huge driver for local projects, he adds. Todd says a big trend in office development is to not max out floor-area ratio on new projects--like at CityCenter or Boston Properties' Square 54--to get as much natural light for buildings as possible. (This also bodes well for Olympic-hopeful employees who need room for their floor routine.)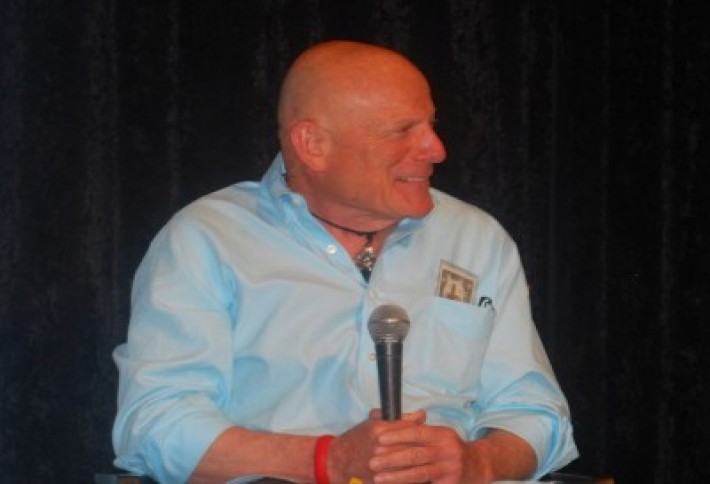 DC development legend Douglas Jemal says his first-ever apartment in DC (724 3rd St NW, to be exact) cost only $55 per month to rent. That likely doesn't cover the cable bill today, but he said long-term prospects of DC are excellent, if owners are willing to hold onto developments.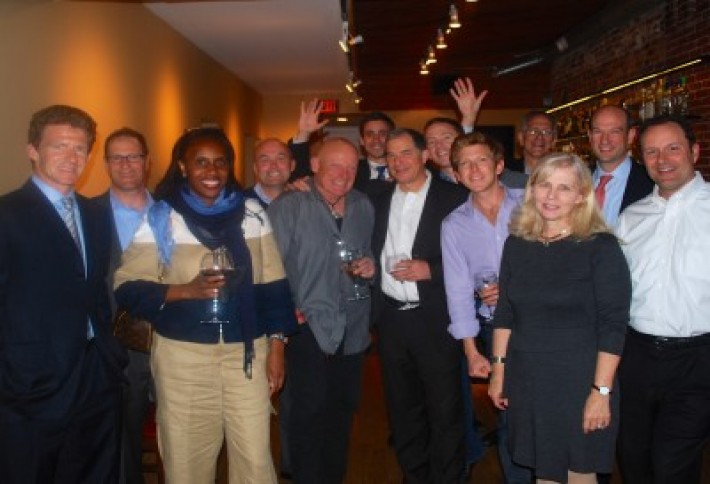 A special thanks to restaurant Agora on 17th Street, which hosted a pre-event dinner in its spacious upstairs Solen Room for our speakers, where some of the restaurant's classic Turkish dishes were sampled.More State of the Market coverage tomorrow!