News
On the Floor at ICSC Mid-Atlantic
This morning, we made the rounds along Retailers' Row at the ICSC conference at National Harbor. At the Papadopoulos Properties booth, Nick Papadopoulos (second from right, with colleagues and family members Charles and Tom, plus George Petros) says the firm is repping food concepts Sharbat Republic and Insomnia Cookies with expansions into the DC market, as well as listing the restaurant space at Rosslyn's 1812 N Moore.
We also snapped Forest City's Shawna Eaton and Shelly Pratt in front of a model of their firm's The Yards project. Their colleague Gary McManus tells us the Lumbershed portion of the project will feature two restaurant openings this summer (Italian eatery Osteria Morini and modern Mexican spot Agua 301). Forest City's also working on a redevelopment of Ballston Mall and hopes to add over 300 residential units above the mall. (Don't worry Caps fans: The Kettler Iceplex won't be affected, Gary says.)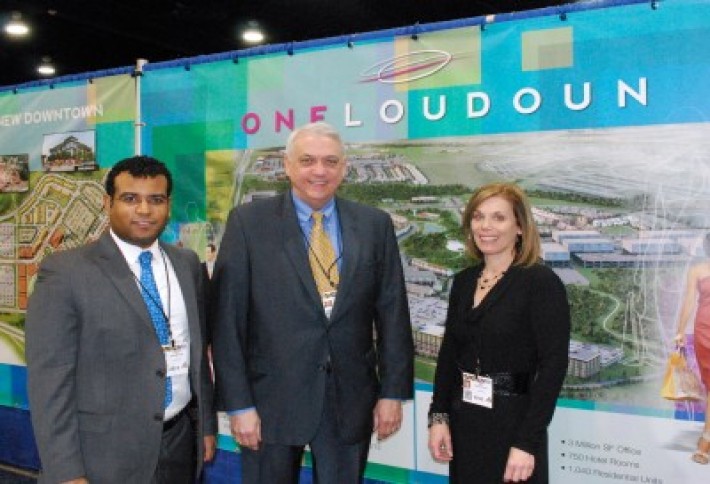 Over at the Miller & Smith booth,Julie Dillon (right, with colleagues Malcolm Haith and Bill May) gave us an update on the One Loudoun development: Grocery store The Fresh Market has signed a lease and will open this fall. Malcolm says for the remaining retail space, Miller & Smith is hoping to bring retailers that give Loudoun County "something they haven't seen before." (So look for a retailer that spells Loudoun correctly.)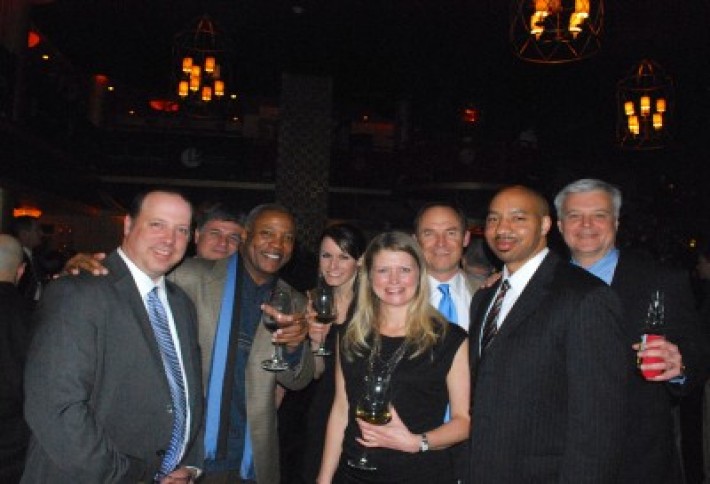 Since we're never ones to turn down a party invite, we stopped by an ICSC bash last night at Grace's Mandarin in National Harbor. Reveling in all things retail were Loiederman Soltesz Associates' Ken Dunn, Peterson Companies' Steve Green, Gingles LLC's Andre Gingles, Upland Net-Lease Sales' Amanda Leathers and Deb Vannelli, Peterson's Taylor Chess, PG County Councilmember Obie Patterson's chief of staff Ellis Watson, and Loiderman Soltesz's Jim Soltesz.