News
More from Our Construction Summit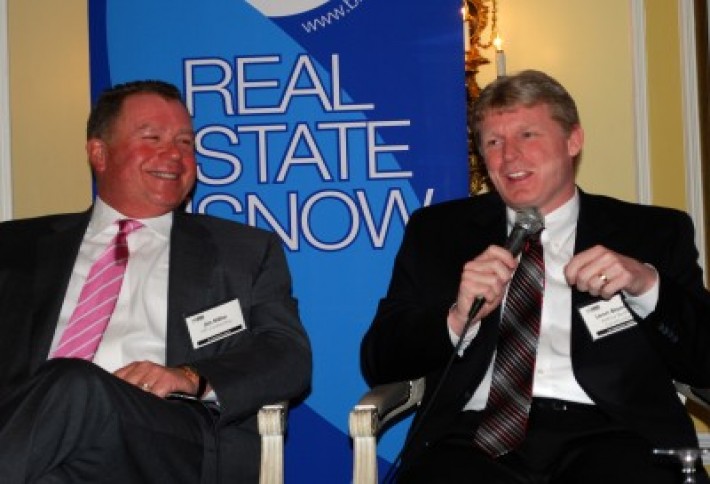 New technologies are lowering construction costs, according to Balfour Beatty's Leon Blondin (right, with HITT Contracting's Jim Millar), who spoke at our Construction Summit yesterday. Innovations like laser scanning of materials and the BMI software products are helping offset costs for subs and GCs, which also assists in getting projects finished more quickly. Jim adds that as competition among contractors grows in the DC region, firms will have to sectorize--mentioning high tech and data center space as examples of areas for growth.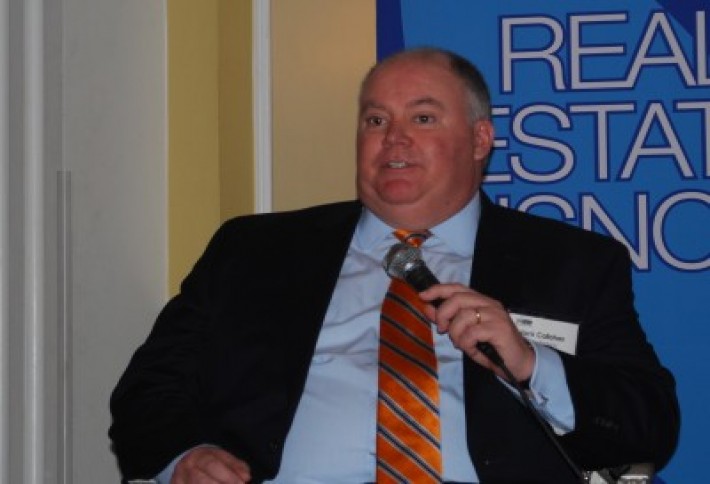 CohnReznick's Jack Callahan points out thatthe increasingly competitive environment has allowed established national and international firms that didn't have a presence in DC to enter the marketplace. "It's no longer a local economy" in the DC construction scene, Jack says. He adds that while many firms employ the technology Leon mentioned above, some have been slow to adapt, putting them at a disadvantage.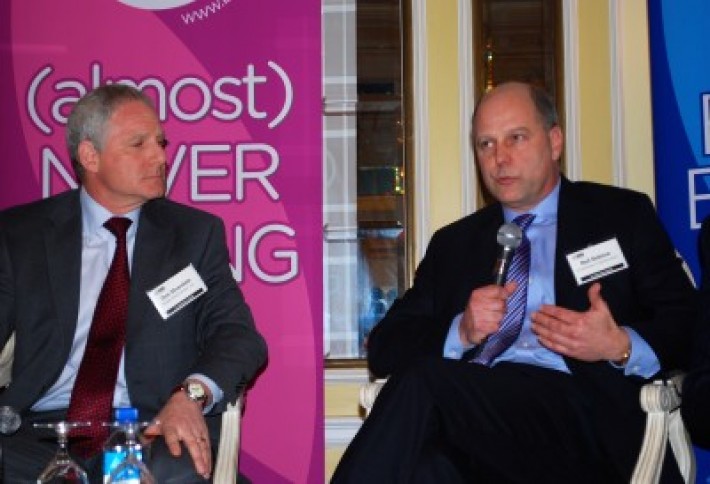 Donohoe Construction's Neil Stablow (right, with Blake Real Estate's Don Silverstein) counters that while new technologies may make things more efficient, it's important not to overload subs and GCs with information.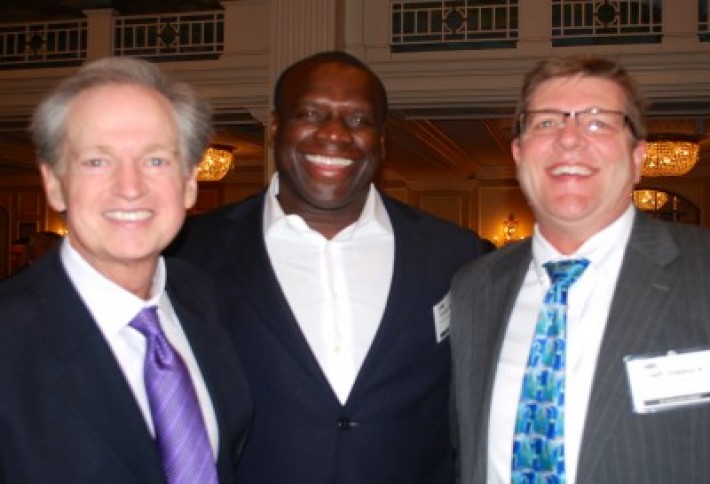 Redskin great Dexter Manley of Gail Service Industries (flanked by Savills' Tom Baker and Red Eagle Development's Jeff Shinrock) tells us his firm has locked up deals with Nationals Park, the Gaylord Center at National Harbor, and the Comcast Center and Byrd Stadium at UMD.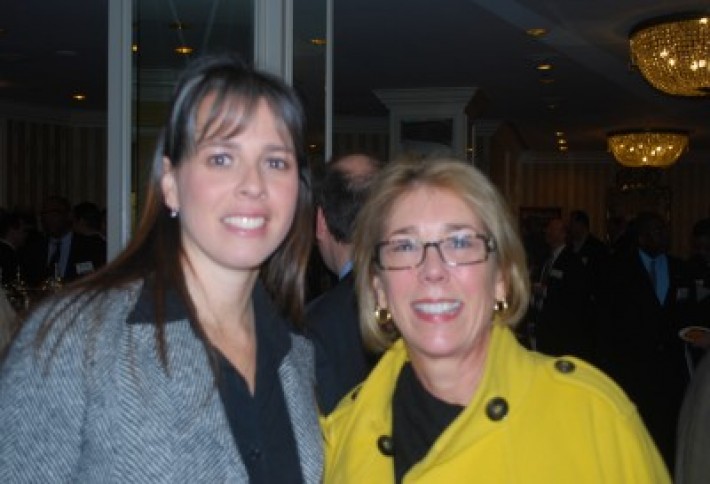 Bixler Studios' Joan Bixler (right, with EwingCole's Andrea Adamson) was on hand to see brother Jim Millar speak on our first panel. Bisnow started by bringing different real estate sectors together, but we've moved on to families.