News
Montgomery County Confidential
Montgomery County is bustling with new developments and a big government presence. In advance of our Montgomery Co. Economic & Real Estate Forecast event this Friday, we decided to check out whats keeping the county rolling on.
1) Transit-Oriented Developments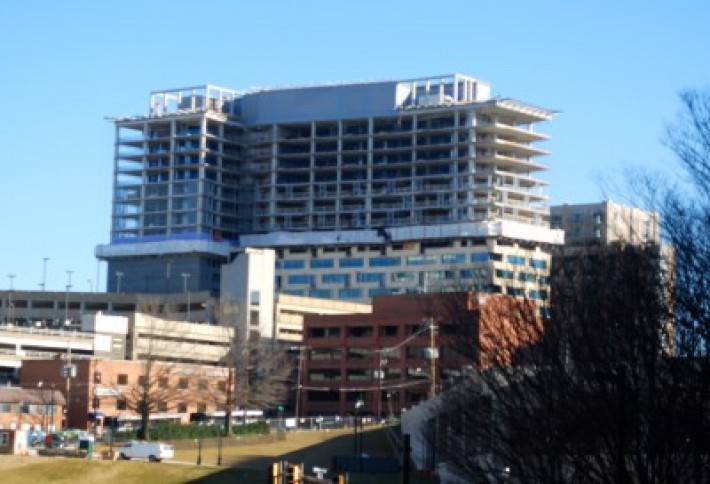 Tina Benjamin, from the MoCo Dept. of Economic Development, tells us that the countys development future will rely on TODs, especially ones inside the Beltway. Thats why sites like Home Properties 1155 Ripley in Silver Spring (above, set to deliver later this year)--which lies right near the local MARC and Metro stops--will likely continue. Tina says county residents are increasingly seeking places to live with 24-hour activity, while corporations will seek to be near those residents.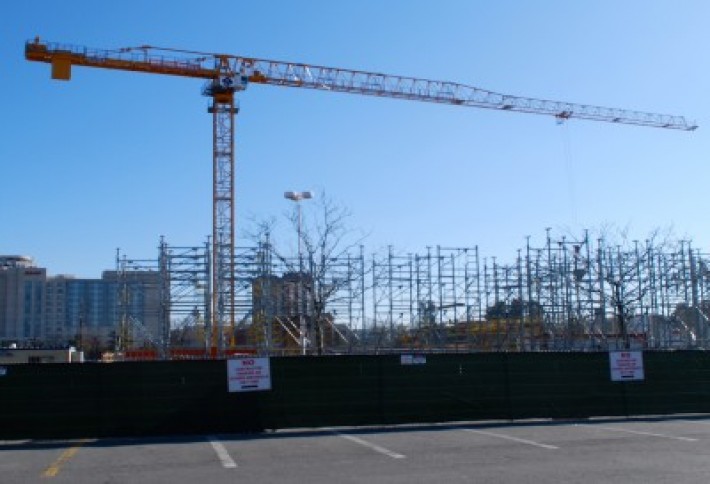 The sun was shining yesterday on another TOD: Federal Realtys under-construction Pike & Rose, which will include 1,500 residential units and 3.4M total SF (Phase I will deliver mid-2014).
2) Federal Presence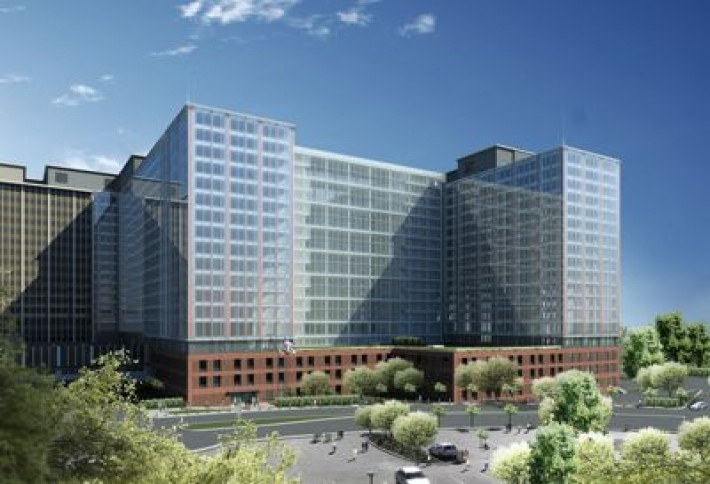 The countys got a huge government presence and is attracting more, Tina says. The National Cancer Institute is moving employees to a new location at the Shady Grove Life Sciences Center, and the Dept. of Health and Human Services inked a new 15-year lease for 935K SF at JBGs under renovation-Parklawn Building in Rockville (above). The Nuclear Regulatory Commission will soon finish work on its brand new 360k SF Three White Flint North building, demonstrating the governments firm hold in Montgomery.
3)Land to Spare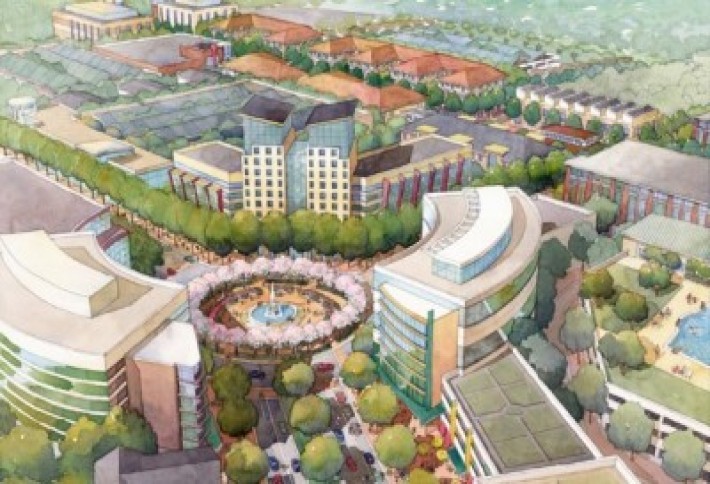 Tina says that the county is doing what it can to jump-start the economy by partnering with private developers to make a better and higher use" of county-owned properties. These projects include warehouse space at Shady Grove Metro that will be revamped as multifamily, as well as a 115-acre former Washington Suburban Sanitary Commission site in White Oak--to be developed by local firm Percontee (rendering above)--that the county hopes will be a new life-sciences hub.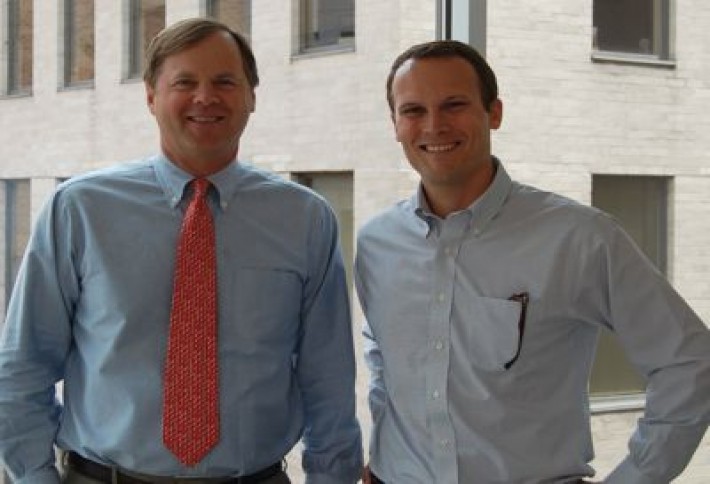 Yesterday, more MoCo news news broke, as Insight Property Group announced it secured $75M in construction financing for its Fenwick Station project in Silver Spring. Cassidy Turley's David Webb, who arranged the deal (along with colleague Jamie Butler, which also included $54M for Insight's Huntington Metro project in Virginia) tells us that while development capital is "picky," Fenwick Station "checked all the boxes" for lender PNC. RBS was the lender for the Huntington Station financing, David says. Sign up here for Friday's event at the Bethesda North Marriott.