Hey, someone's got to do it.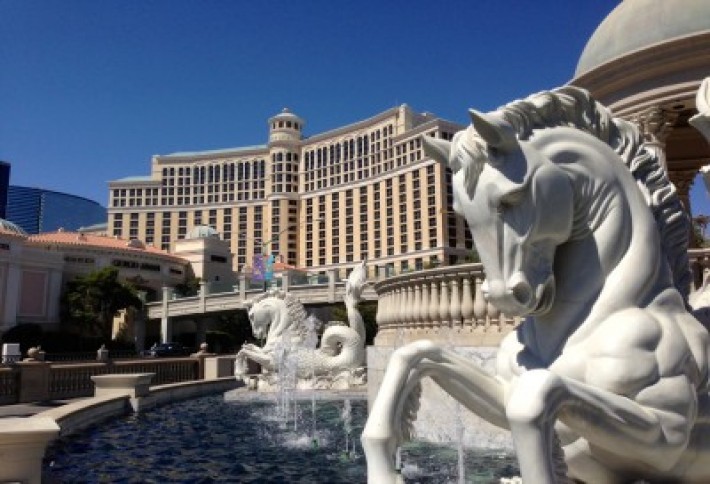 Well, actually eight people--that's how many Bisnow has on the scene outhere in Las Vegas.Those are not two of them, though that may be their self-image. This is the front of the Bellagio, the official hotel for the37th annual ICSC RECon, agathering of retail aficionados determined to make deals.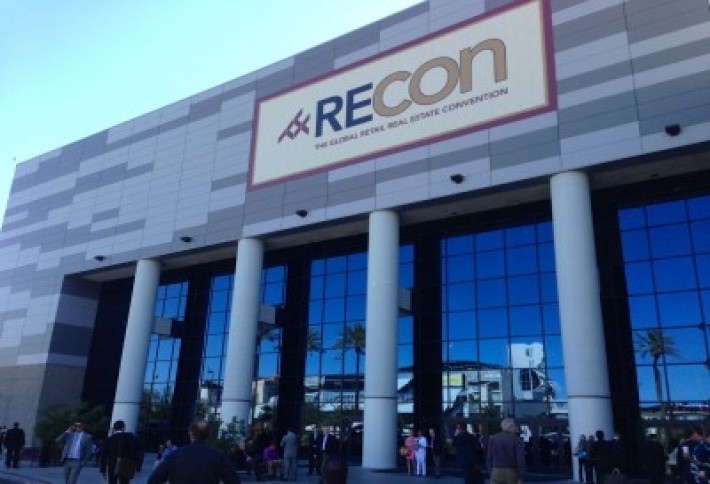 But, no, not all time is spent hanging out in such grandeur. Here'speople arriving this morning at the Las Vegas Convention Center, a couplemiles away, where 35,000 are expected.(Oh, and thegood weather and excitement of Sin City--well, let's just say they put upwith it.)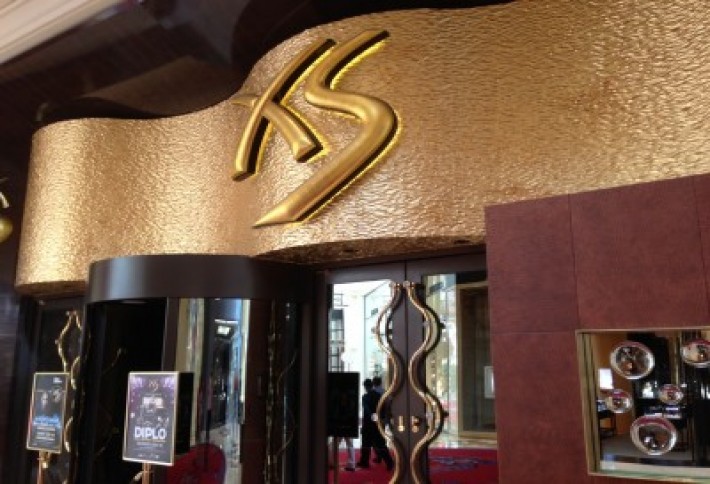 Just because this is the name of Las Vegas' most popular nightclub(which, we hasten to point out, our publisher snapped at the Encore Hotelin the daytime, folks), don't draw too many conclusions.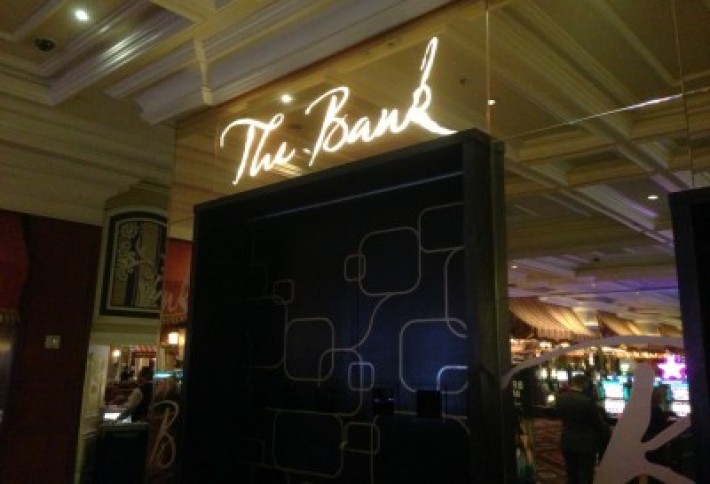 This is more like it: the very sober name of another top club in Vegas (atthe Bellagio); we assume it refers to the button-down, low-key, carefuland nose-to-the grindstone, green eye-shade atmosphere the patrons expect.Things don't get going until around 1 AM, even on a Sunday night, so wedon't know for sure since our publisher goes to bed a tad earlier.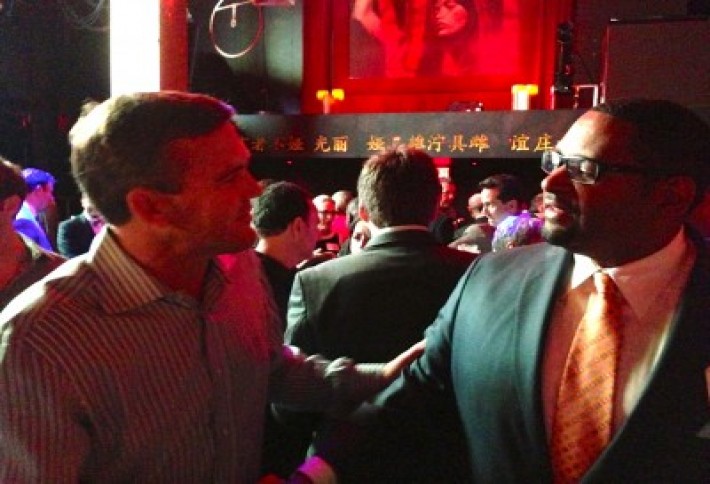 Last night, even DC ("The City that Normally Goes to Bed Early") got in the swing: The DC Economic Partnership, and its CEO Keith Sellars, right, hosted a wall-to-wall 500 at the Tau nightclub at the Venetian, and here we get a glimpse of developer Jon Peterson in action. As we reported last week, the Peterson Companies aren't just big at National Harbor in Maryland and all those places his father Milt cut his teeth on in Virginia, but back in DC as well, doing an 80-unit condo mixed-use project on the Ontario Theater site inAdams Morgan.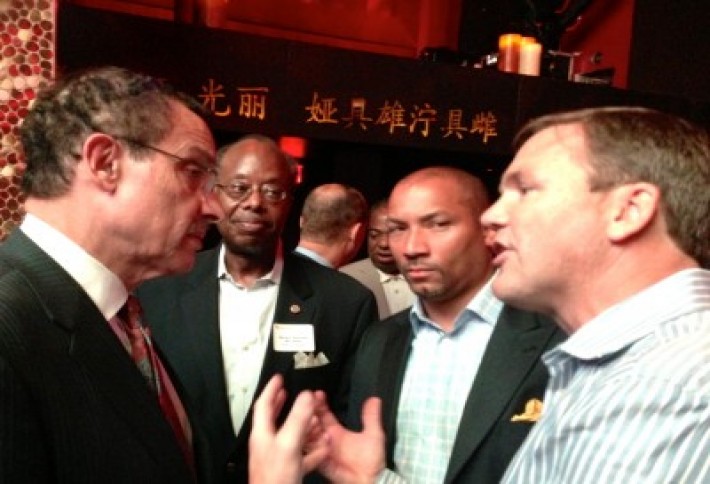 And here's Jon with none other than Mr. Mayor himself, Vince Gray, undoubtedly discussing whether Ocean City or Dewey is the best destination for Memorial Day.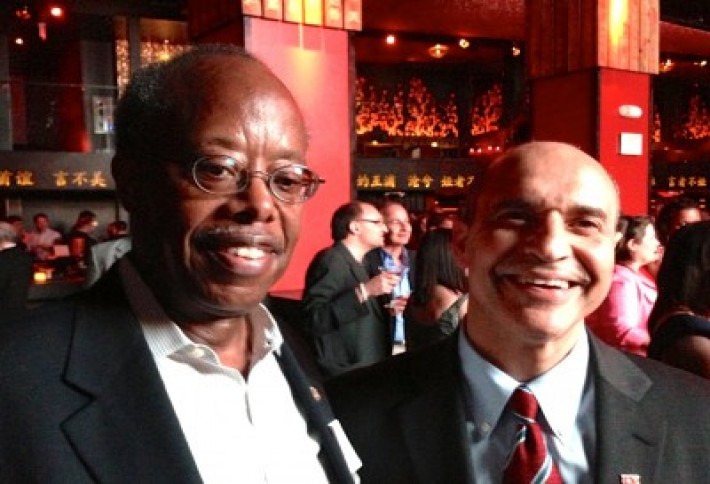 Look at this heart-warming display of jurisdictional brotherhood: Deputy Mayor for economic developer Victor Hoskins, right,with Maryland Senate President Pro Tempore Nathaniel McFadden. When you're on the other side of the country, there's no traffic over the Potomac River, so you can easily get together.