News
276 Units Near Nats Park Open Doors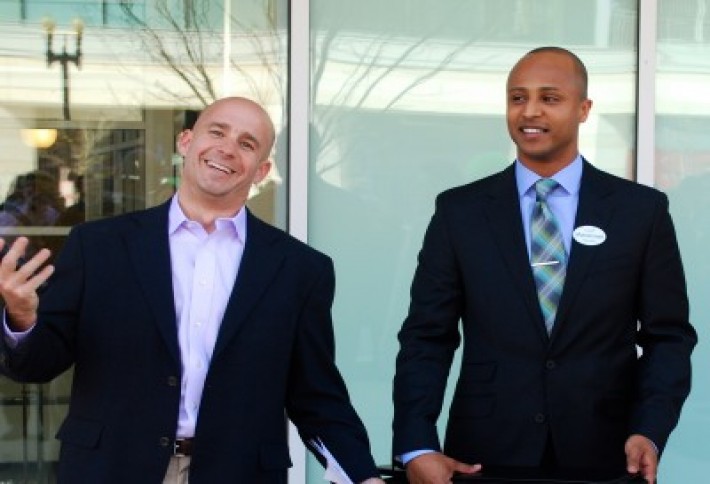 Yesterday, we snapped Camden Property Trust regional VP Richard Key celebrating the opening of the firm's newest DC complex: Camden South Capitol, across from Nats Park in Southeast. The 11-story, 276-unit property, which includes studios as well as one-and-two bedroom floor plans, is available now, witha state-of-the-art fitness center and rooftop deck/pool. (Every amenity also comes with the potential to catch a foul ball while using it.) It's Camden's first smoke-free building on the East Coast, Richard says. Joining him at the ribbon cutting was community manager Mohammed Ali.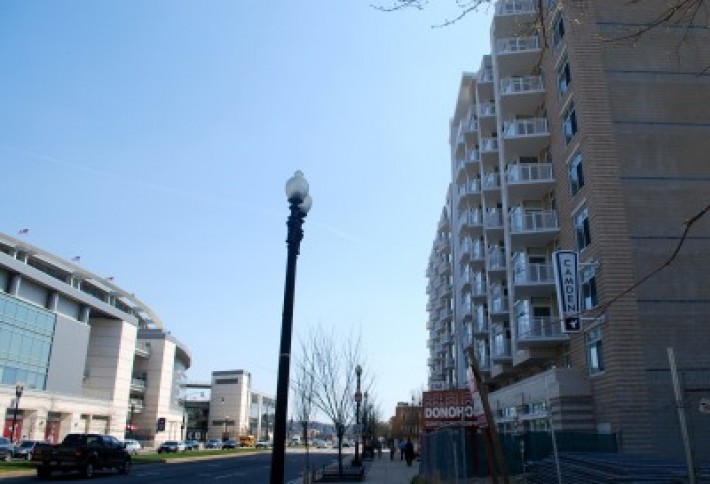 You're technically close enough to the stadium to be subbed into the game in the event of an injury.Donohoe Construction built the project, and its SVP Neil Stablow tells us work started in January 2008 before Camden decided to halt due to the economy. It was jump-started again in June 2011.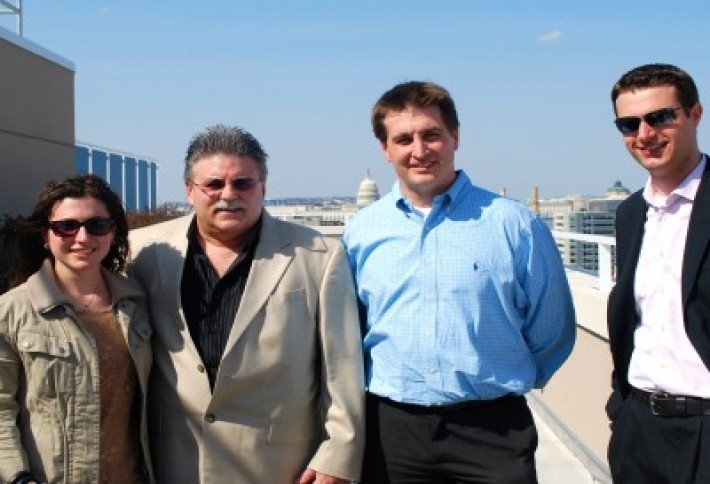 On the building's rooftop, we ran in to Donohoe's Susan Goldstein, Camden's Mark Bucci, Donohoe's Ted Oberst, and Ted Skirbunt from the Capitol Riverfront BID. ("Check out the view," said Bryce Harper, before stealing second base--a clever distraction tactic indeed.) Ted says it's been an eventful few weeks for the neighborhood: besides the division champ Nats coming back, Gordon Biersch opened its doors at 100 M St SE (on opening day, no less), as well as the opening Monday of Park Tavern, the restaurant within the neighborhood's Canal Park. Ted's also excited about two other under-construction resi projects in the area: WC Smith's Park Chelsea and ForestCity's 1212 4th Street.