Last weeks Bisnow Lodging Investment Summit (we call it BLIS for short) in DCwasn'tjust about the expert panelists, but also the 600 hospitality pros who attended to discover the latest trends and make deals. (There was so much handshaking that next year, we'll be passing out Bengay.) Heres who we found networking: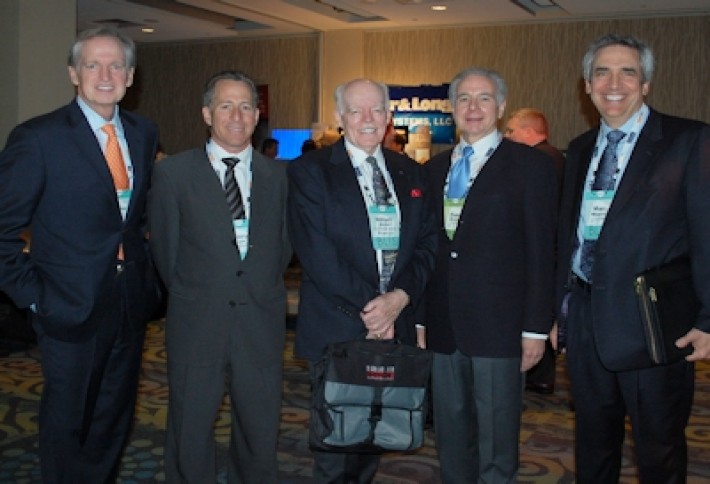 We snapped Savills Tom Baker, The Conference Bureaus Harry Javer, Donohoes Bill Moyer, and Savills Dave Durbin (who was a speaker) and Marc Magazine. Tom says Savills is upbeat on the hotel transaction biz this year, particularly in Boston, New York (we'd be too, considering the Super Bowl is coming to town), Miami, San Francisco, Los Angeles, and Seattle. Markets between the coasts are still waiting for that boom, he notes.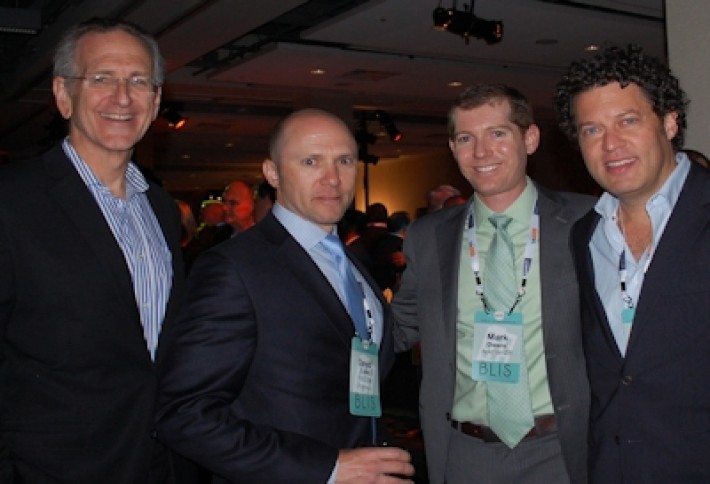 We also snappedBisnow top banana (and noted enemy of the necktie)Mark Bisnow,EB5 USA Partners managing partnerDavid Fuller, and Ackman-Ziff hotel guru Mark Owens and prez Simon Ziff.Davids firm specializes in EB5 private equity investments, providing construction financing to new projects and investing in companies that create jobs.Many deals he sees include hotels as a major component; he's working in Virginias Eastern Shore, where NASA partner Orbital Sciences Corp launched its Antares rocket last week. Nearby, there will be a mixed-use project that will include a few hotels. Theres no shortage of deals and investors, he says,but he's focusingon quality sponsors with financially feasible projects that will have a positive impact on employment.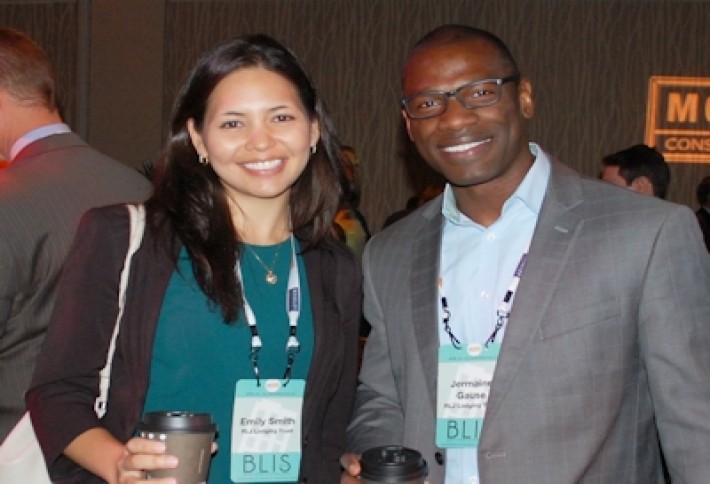 RLJ Lodging Trusts Emily Smith and Jermaine Gause were particularly excited to hear how bullish our panelists were on both select-service hotels and Houston. That gives one of RLJs most recent deals props: Last month, it acquired Houstons historic Humble Oil Building complex for nearly $80M. There, itll convert a 82-unit apartment tower into a 166-room SpringHill Suites, which will join two existing hotels: a 191-room Courtyard and 171-room Residence Inn. (Book your flight today, people... Houston is the new Disneyland.)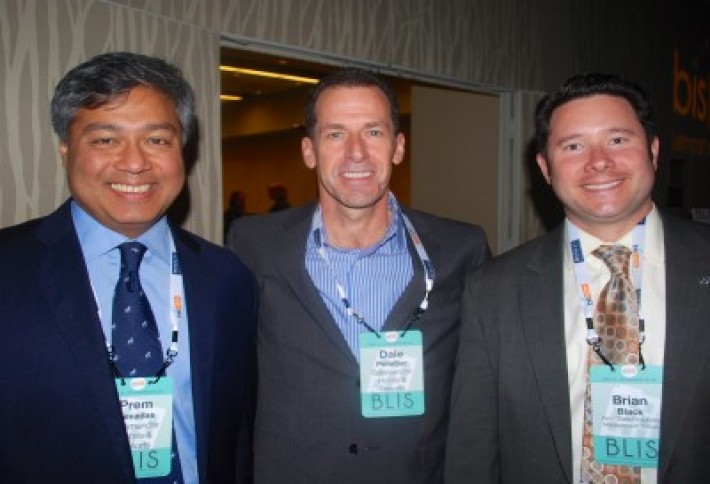 At the BLIS Bash (think open bar and crab cakes), we snapped Salamander Hotels & Resorts presidentPrem Devadas(with firm CFODale Pelletierand Penn State Hospitality Management School'sBrian Black), who told us the Salamander Resort & Spa inMiddleburg, Va.will open Aug. 29. He says it's theonlyluxury resort destination opening in the US this year. The 168-room property, which Prem tells us is in the middle ofhorse country(no passport required, just some oats), was designed to five-star specs with an "equestrian estate feel." You might know Salamander as the firm started by BET co-founderSheila Johnson.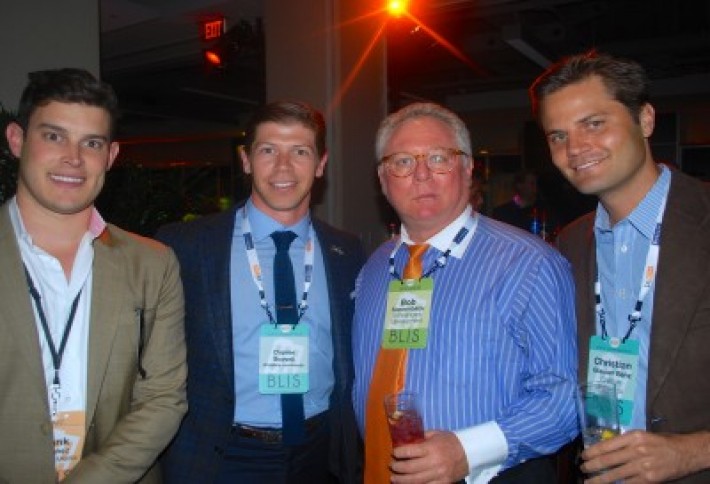 And here are some West Coasters:Bisnowdirector of Southern California operationsFrank Sanchez, Woodbine Investment Corp'sDupree Scovell, Sonnenblick Development founderBob Sonnenblick (who also spoke), and CallisonsChristian Glauser Benz. Bob says his firm recently purchased350 acresinPinehurst, NC, where he hopes to break ground in January on a 330-room Westin hotel. He's also talking withTiger Woods Designabout a golf course for the site.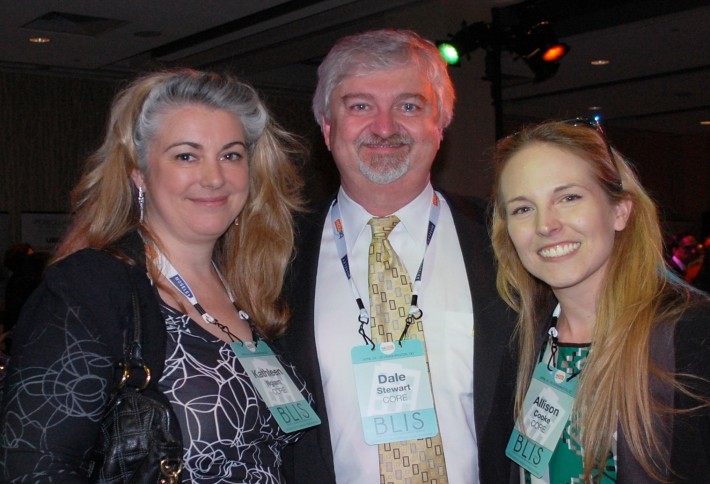 A big welcome back toKathleen Ngiam, who recently rejoined CORE as director of hospitality design and is seen here with colleaguesDale StewartandAllison Cooke. CORE is building a "hotel and hospitality dream team"and coaxed Kathleen back to the firm to guide it. It will combine her Marriott International prototype hotel projects with CORE's other hospitality designs; in the DC area, those include Shutters Bar + Kitchen at the Marriott Tysons Corner, the DoubleTree Crystal City lobby, the Courtyard Marriott lobby initiative, and Jos Andrs'minibar and barmini concepts.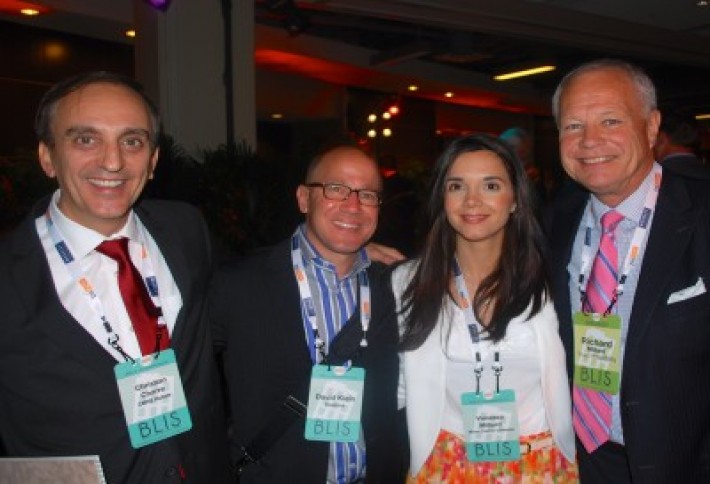 We also caught up with CBRE Hotels'Christian Charre, Dentons'David Klein, Miami Children's Hospital's Vanessa Millard, and Trust Hospitality'sDavid Millard. In December, Christian brokered the sale of the Wyndham Garden Inn inMiamifor$25.5M, and David Millard's firm has just taken over management duties for that property. David Klein says he just performedlegal workon the sale of a 27-property portfolio in the UK. Enjoying this event coverage? You can read more coverage in our Hotel Sheet, National, and Property Management newsletters.
Chris Baird and Amanda Marsh contributed to this issue.