News
Anatomy of a Hip Hotel
The race to create the coolest hotel experience for New York City visitors has not let up, and last week we got a sneak peek at itsnewest entrant: The Jade Hotel at 52 W 13th St,in the heart of Greenwich Village. It opens March 1 and represents the latest statement of hospitality hipness that may soon (or eventually) find its way to other cities.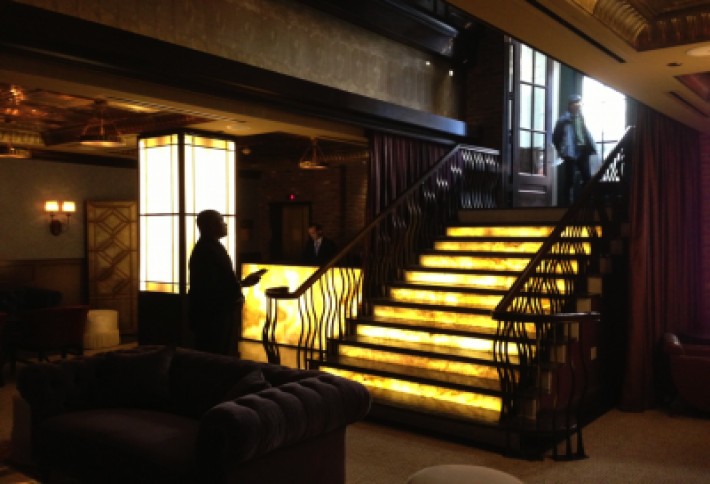 Of course, one must enter the lobby in a memorable way (in this case, bybacklit onyx steps) and, instead of proceeding to a counter, be greeted by a waitinghuman being who'll check you in on aniPad. Beyond that point, you'll encounter high retro with which your great grandmother would've been familiar: restoration mirrors, tin ceilings, and curated Village art.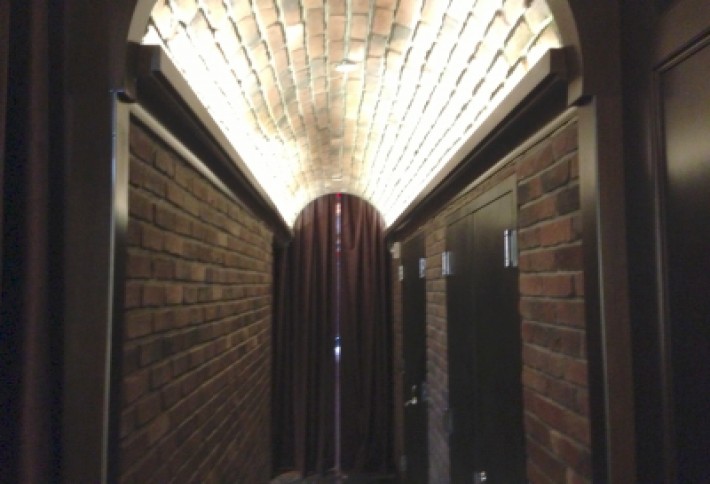 There's even a speakeasy vibe as you walk through a narrow brick tunnel into the Grape & Vine Lounge, which features local, organic, artisanal American cuisine and aims to be a hotel focal point to draw in the surrounding community.
Rooms are small (250 SF) considering they run $350 or more per night, but (a) thats in keeping with the new-era expectation that more time will be spent communally on laptops downstairs; and (b) it's New York.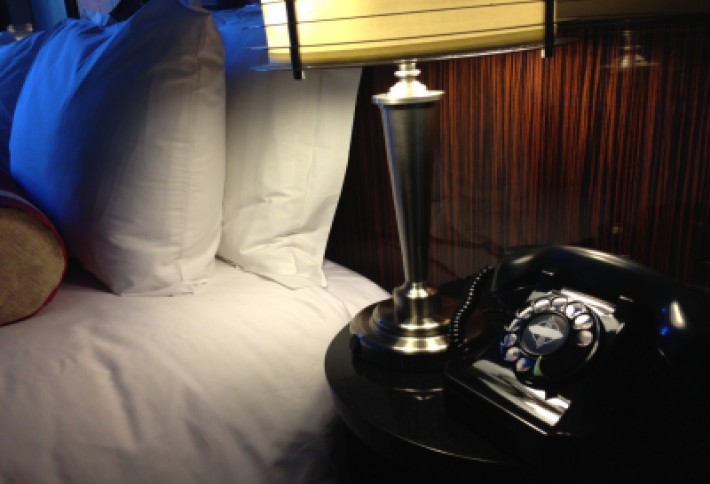 Black rotary telephones are juxtaposed with high thread counts.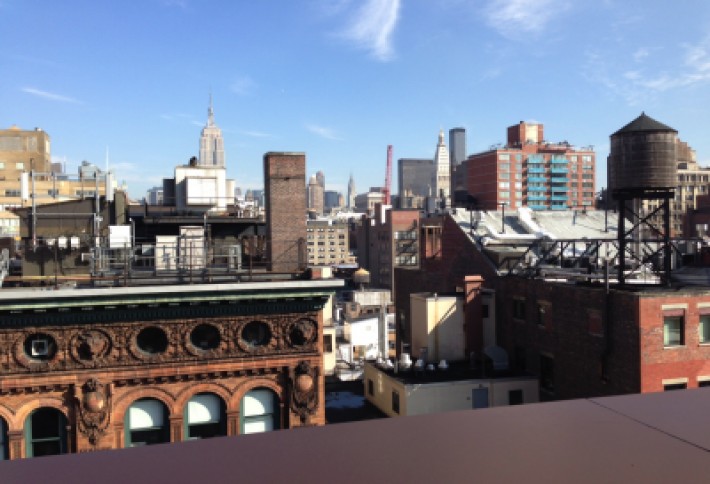 Great views are a must.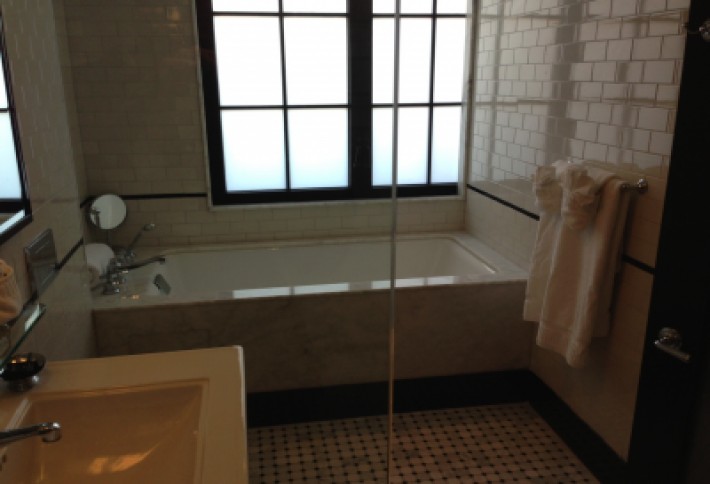 Big sink, big tub, big shower, lots of tile and marble, and the casement window look.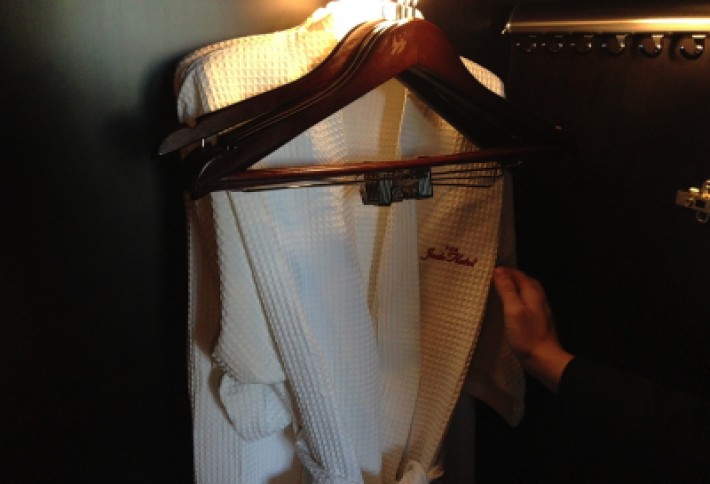 Frette bathrobes and slippers.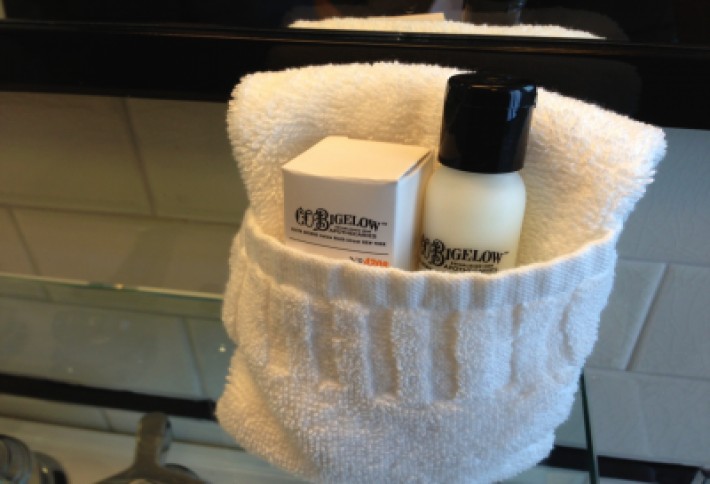 Elite toiletries.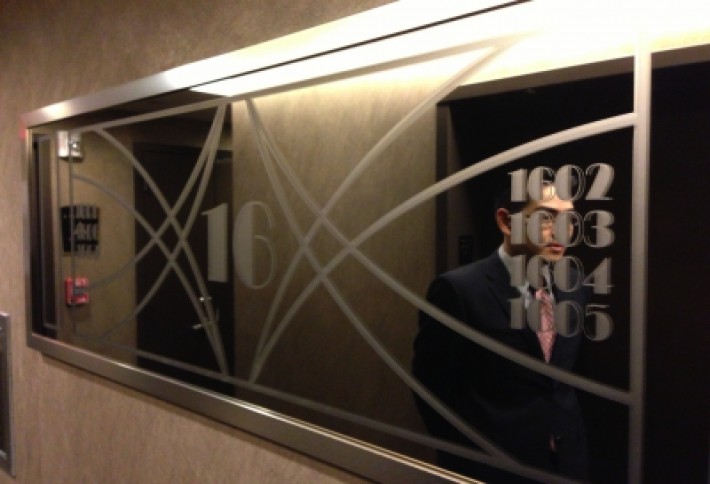 A splash of Art Deco and the chic of a small hotel--which at 113 keys and 18 stories means just a few rooms per floor.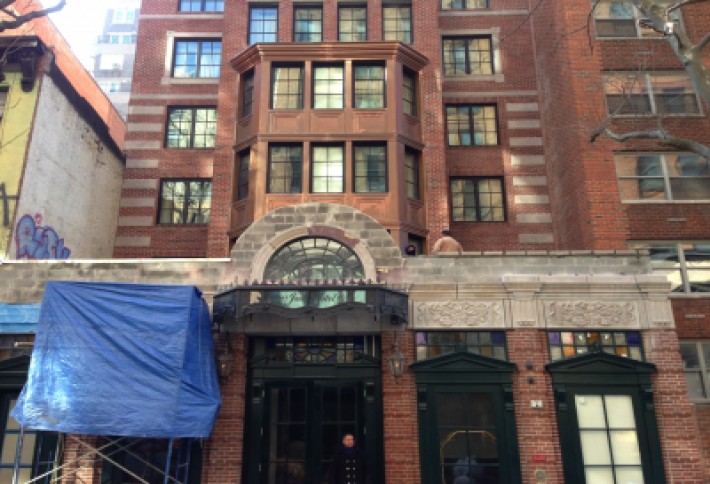 Most remarkable is that developer Gemini Real Estate Advisors has achieved the look and feel of an historic building with ground-up construction, creating an instant new F&B destinationjust two blocks from iconic Washington Square (where you would've thought they already had everything).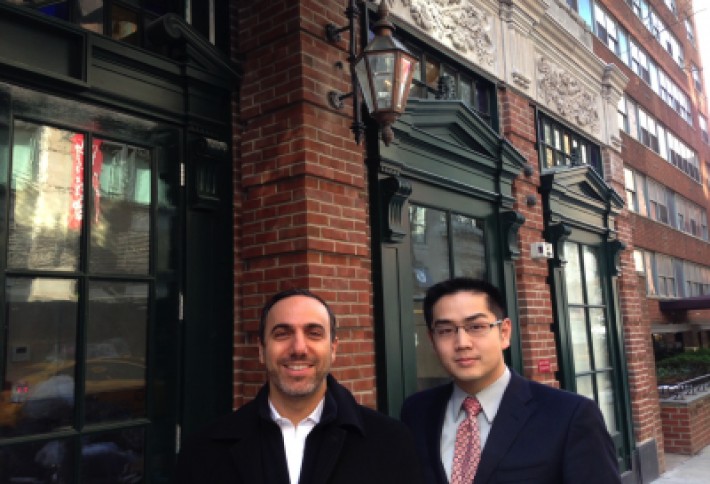 Congrats to Gemini CEO Will Obeid and GM Philip Cham. Send them your coolest out-of-towners.
Send story ideas to amanda@bisnow.com.