SALES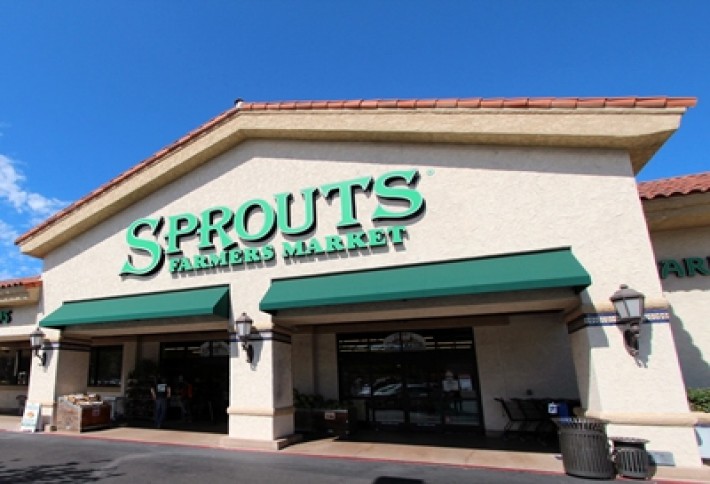 ROIC BHP LLC of San Marcos bought the Sprouts-anchored Bernardo Heights Plaza--a shopping center in the upscale Rancho Bernardo master-planned community--from Anaheim-based MPC Bernardo Heights LP for just under $12.5M.The property, 15727-15731 Bernardo Heights Pkwy, was built in 1983 and remodeled in 2006. It was 100% occupied at the time of sale. Hanley Investment Group's William Asher and Ed Hanley, who repped both sides, say buyer demand for well-anchored shopping centers in the county remains high.

***
William and Donna Geierman
bought a 3,600 SF retail building occupied by 7-Eleven (1539 Highland Ave) in National City from a private investor for $2M. Cassidy Turley San Diego's
Ed Colson Jr.
and
Michael Campbell
repped the seller. Coldwell Banker Commercial's
Marianne Kendall
represented the buyer.
***
A21-unit multifamily property in La Mesa traded hands for just under $2M. Buyer
Trion Properties
says the building suffered from
severe deferred maintenance
and was 35% vacant--the result of an "
absentee owner
remotely managing the property from the East Coast." The new owner plans to launch an extensive renovation of the common areas and units, filling vacancies and boostingrents on leased apartments by
20%
. Colliers International's
Peter Scepanovic
and
Corey McHenry
were the procuring brokers.
LEASES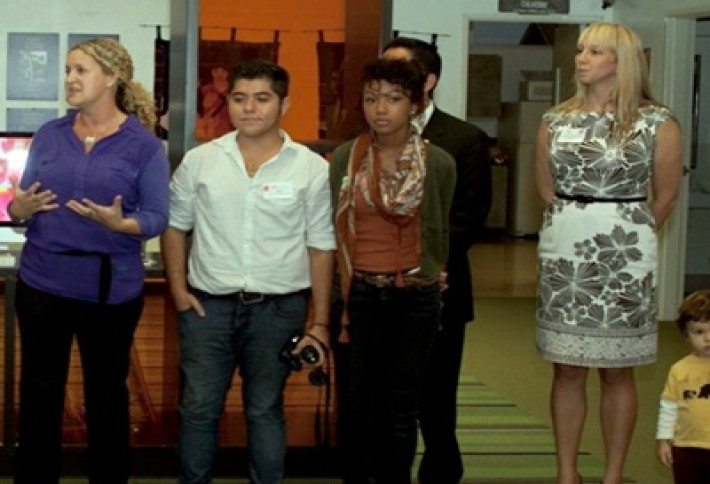 Misty isn't just a song, it's also the name of Jones Lang LaSalle tenant broker Misty Moore (right), who serves as board chair of The AjA Project, a local nonprofit org that runs photography-based programs for refugee and underserved youth. Recently, she reviewed and facilitated AjA's office lease in City Heights. Inadditionto administrative offices, the new space provides a permanent gallery for students' work. The org's board members and staff, including executive director Sandra Ainslie (left), have created the community's first permanent exhibit: a mural of students' work on the exterior of the City Heights Center, a residential building owned by Price Charities.

***
American Duty Free LLC leased nearly 14k SF of retail spaceat El Toreador Plaza, 601 E San Ysidro Blvd, for eight years and four months. Cassidy Turley San Diego's Joe Yetter and Mike Clark repped the tenant, while Cedar Realty Group's Javier Serhan represented landlord El Toreador Properties Group.
***
ULTA Salon, Cosmetics & Fragrance leased nearly 10k SF of retail space at The Plaza at Imperial Valle (NE corner of Dogwood Road and Danenberg Drive) in El Centro for 10 years and four months. Cassidy Turley San Diego's Mike Clark and Joe Yetter represented landlord RJFP LLC (The Russ Group). Retail Insite's Ron Pepper repped the tenant.
***
AmericanWest Bank
leased 7,600 SF of office space at 355 W Grand Ave in Escondido for a retail and business bank. CDC Commercial's
Don Zech
and
Matt Orth
repped landlord
Wander Investment Properties
. Coldwell Banker Commercial's
Rick Marcus
represented the tenant.
***
Dollar Tree Stores
leased 10k SF of retail space at San Ysidro Village (4520 Camino de la Plaza) in San Ysidro from
Westwood Financial Corp
. Cassidy Turley San Diego's
Joe Yetter
and
Mike Clark
repped the landlord, while Wilson Commercial's
Scott Burns
represented the tenant.
***
Team CPR
and
Team CB
leased 2,700 SF of office space at 613 W Valley Pkwy in Escondido from
Grand Avenue Financial Center
. In addition,
Guild Mortgage Co
renewed its 1,600 SF office lease. CDC Commercial's
Don Zech
and
Matt Orth
repped all parties.
CONSTRUCTION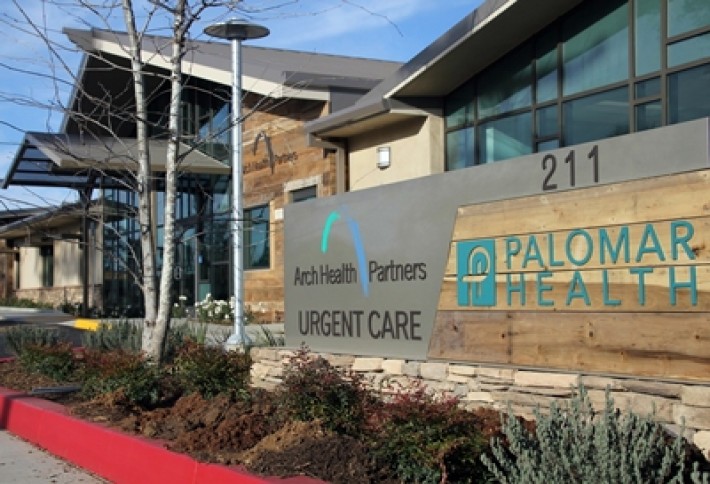 CW Driver completed construction on Palomar Health's Ramona Ambulatory Care Center, a $4.5M satellite clinic.Occupying one acre near 13th and Main streets in Ramona, the 7,600 SF outpatientfacilityis co-owned by Palomar Health and Pacific Medical Buildings. Arch Health Partners, a Palomar-affiliatedphysiciangroup, is the tenant.
BUSINESS
Underwriters exercised their option to purchase additional shares of common stock in connection with BioMed Realty's previously announced public offering. The life sciences REIT sold 14.6 million shares, raising nearly $300M ingross proceeds.Net proceeds will be used to fund a recently announced acquisition, redeem preferred stock, repay outstanding debt, and general corporate purposes.

***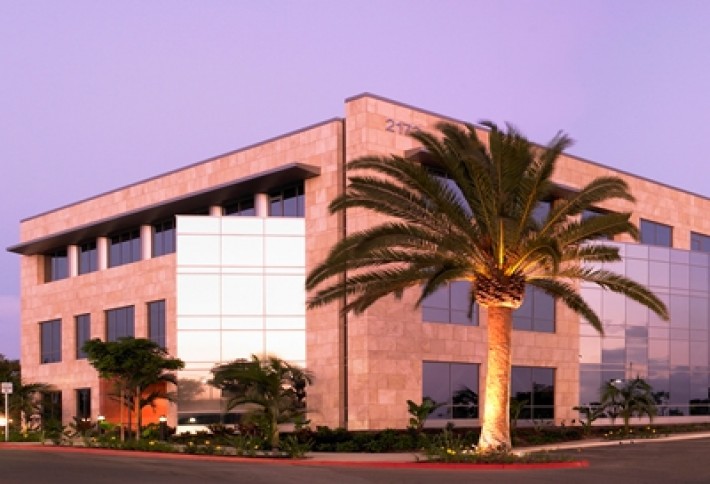 Ventana Real Iin Carlsbad (2173Salk Ave) became the third building in owner/developer Newport National's portfolio toearn the EPA's Energy Star certification. The office propertyfeatures resort-style bathrooms (for tenants who are so busy they don't have time for vacations), koi ponds, and a 12k SF garden patio with wi-fi access. Cassidy Turley San Diego's Justin Halenza, Mark Avilla, and Matty Sundberg are responsible for leasing the three-building Ventana Real office park--currently 70% occupied--which also is in the process of receiving LEED-EB certification.

***
Sunrise Management
opened a Las Vegas division headed by 27-year multifamily veteran
Kathy Relyea
, and took over the 183-unit,four-acreBoulder Palms Senior Apartments. This brings the firm's portfolio to 187 properties totaling
11,000 units
throughout California and the Southwest. Sunrise CEO
Joe Greenblatt
, who recently was named
president-elect
of the Institute for Real Estate Management, says the apartment market there is poised for a rebound with decreasing vacancies and rents on the rise.
EXECUTIVE NEWS
Steven Malley was named president of Lee & Associates San Diego-UTC, taking over from Joe Balla, who remains a principal in the 14-broker office. Steven, a former regional manager with Sperry Van Ness,joined Lee in 2008 as a partner specializing in office, industrial, and retail properties, selling more than 40 REO assets during the downturn.

***
Peter Lloyd
joined
Parallel Capital Partners
as a principal and SVP of leasing. He comes to the firm from the local office of RREEF, where he was responsible for 115M SF of CRE as director of office and industrial asset management.
What did you think of the Oscars results? (If your picks lost, feel free to vent at julie@bisnow.com.)