News
New York Power Women 2018: Himmel+Meringoff Managing Partner Leslie Himmel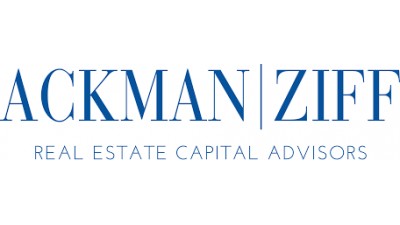 Increasingly, women are taking on the top jobs in the ruthlessly competitive world of New York City commercial real estate. They are running some of the most influential development companies, brokering major deals and working in the upper echelons of the city's top law firms.
In the lead-up to our New York Power Women event July 12, we are featuring the women who will be honored this year. In Part 3 of these special edition newsletters, the honorees spoke of the biggest challenges facing the industry, the mentors who have guided their careers and the ongoing issue of building diversity in CRE.
Courtesy of Leslie Himmel
Himmel+Meringoff Managing Partner Leslie Himmel
Bisnow: What keeps you in commercial real estate and what makes you want to come to work each day?
Leslie Himmel: I've been with my business partner, Steve [Meringoff], for 34 years and we have built a fabulous company that owns and manages a significant portfolio of secondary office buildings in Manhattan and the boroughs. It's a very dynamic company and I love what I do. Although work feels like fun to me, not every day is easy. What keeps me focused and working really hard is building the portfolio and expanding and taking advantage of the constantly changing NYC market, still the greatest city in the world. In just the past few years, we have amassed a large war chest, refinancing $750M of property, so we feel like the best is yet to come. It's a very exciting time to be in New York City.
Bisnow: Have you had mentors over your career? Who are they and what influence did they have?
Himmel: Larry Silverstein is my most significant mentor. As fate would have it, I met him 37 years ago when he was teaching a class where I actually met my business partner, Steve Meringoff. Larry has the same, very positive, "I love NYC" attitude as I, and we have remained very close over the years. He's unstoppable. Look at what he is doing at 87.
Bisnow: What's the one thing you would change about the industry and why?
Himmel: I'd like to see more women running their own companies and rising to top CEO roles and I think it's changing that way, too. You see more opportunity out there these days, for sure. This is a fabulous business to be in as a woman. I think leading by example and doing significant things in business provides honest inspiration.
When I started out with Steve Meringoff, I had recently gotten married and within one year gave birth to my first child. I'm proof that if you believe in yourself and your abilities you can do really well no matter what. One of the things that I do to lend support is meet with young women entrepreneurs and serve as a business mentor. I also established scholarship funds for women at Harvard Business School and at Wharton because a good education makes a big difference in terms of getting the right job. The mantra I share with them all is the same as that Nike commercial: "Just do it!" Work hard, and just do it.