Money may not grow on trees, but it does sprout from sovereign wealth funds, which Jimmy Kuhn tells us have $5.3 trillion--more money than all hedge funds and private equity funds combined.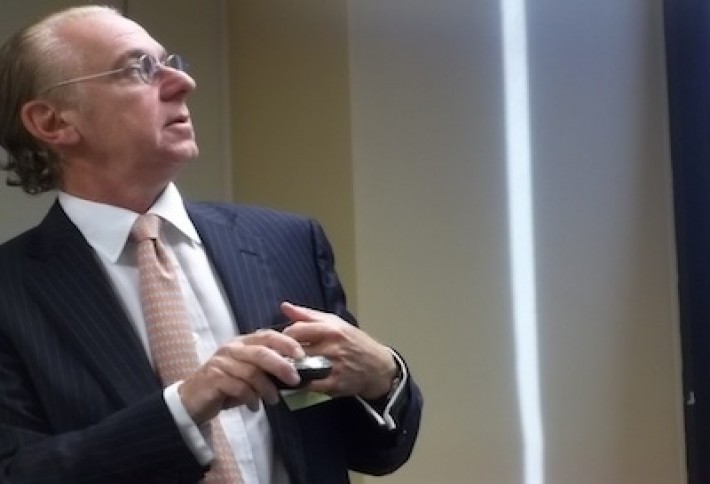 We snapped the Newmark Grubb Knight Frank president this morning. He tells us that $5.3 trillion is growing by a billion a day, thanks mostly to the petrodollar. That makes those funds NYC's likely largest future investor, with the power to drive prices up as long as interest rates stay low. How do statesiders get in the game, then? Jimmy says FIRPTA, which limits sovereign wealth funds to 49% ownership (or they'd pay heavy taxes), means these crossborder buyers need operators and investment management partners that have similar investment goals.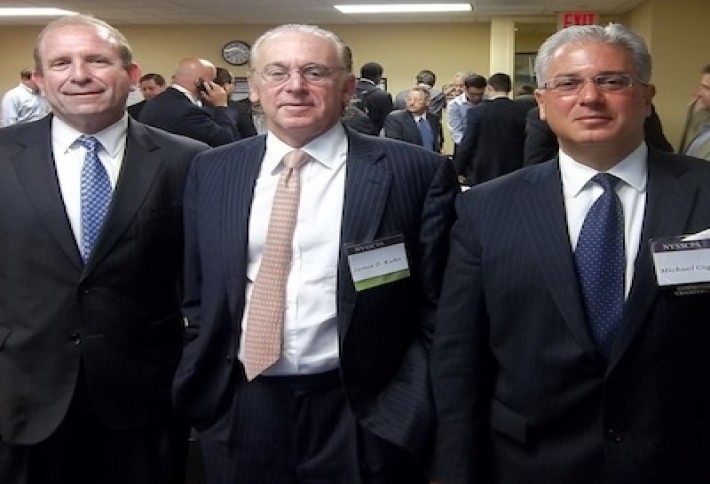 We also snapped Jimmy with EisnerAmper real estate head Harry Dublinsky and Kaufman Organization director of acquisitions, CFO, and operating principal Michael Giglio, whose firm and partner Invesco just added to Midtown South momentum with the $230M sale of their 277k SF 100-104 Fifth Ave to Clarion Partners. The sellers owned the building for just two-and-a-half years while they updated the lobby and building systems and now have sold to Clarion. Studley's capital transactions group handled the deal, on which Michael had no comment. Congrats also go to him as he takes over today as chairman of the New York State Society of CPAs real estate committee, which hosted this morning's breakfast, and to Harry, who gets to pass the torch.