People
Stephen Freeman joined Corvias Campus Living as VP of business development. He has developed and acquired $300M of multifamily and commercial properties through 20-year career in multifamily housing, including higher ed and military communities. He was previously prez of Marker Real Estate and Development and VP of development at Place Properties, where he built properties serving Pembroke, UNC, and Duke.
Sales
HFFs Matthew Lawton, Brian Kelly, and Troy Manson closed the sale of and colleagues Tim Wright and Zack Holderman arranged acquisition financing for a three-property off-campus portfolio serving Michigan State in East Lansing. Westpac Investments purchased the 2,772-bed portfolio from Long Wharf Real Estate Partners for $102M, and HFF secured an $85M long-term fixed-rate loan through a CMBS lender. The portfolio averages over 96% occupancy. The properties include:



The Club at Chandler Crossings210 units/768 beds


The Village at Chandler Crossings336 units/1,068 beds


The Landings at Chandler Crossings306 units/936 beds


***
Inland American Communities purchased The VUE, a student housing property on the Texas Christian University campus in Fort Worth. The asset opened in August 2012 at 100% occupancy (the buyer credits innovative design and premium amenities). It will be rebranded as a University House community. The mid-rise project contains 118 beds and has 6,000 SF of retail under construction (slated to open this spring). CBREs Jaclyn Fitts assisted in the transaction.
***
Cross Properties purchased Drexel Arms, a 29-unit property serving St. Josephs University in Philadelphia. The property was built in 1909 and accommodates 96 students. The buyer has an improvements plan toupgrade units and 1,500 SF of amenity space and will add 20 new beds. The project is fully leased. Cross Principals will manage the project; the team developed Executive House, a 301-unit project next door, and is developing Palmer Seminary (112 units) nearby.
Financing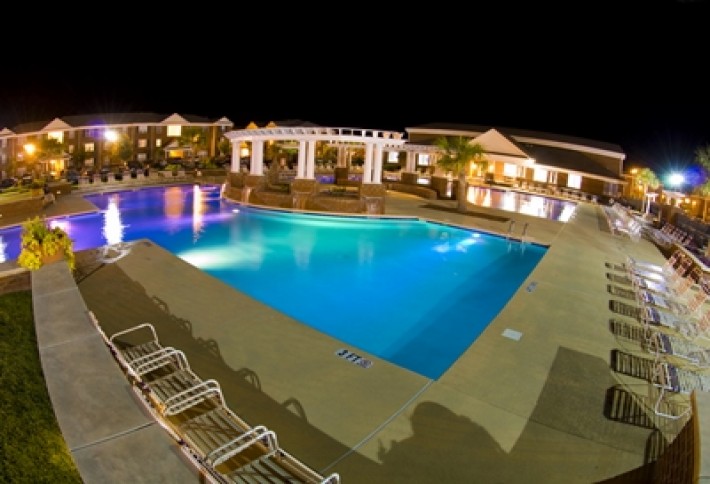 HFFs Tim Wright and Zack Holderman arranged $20M in financing for North Campus Crossing Phase II, an 816-bed community serving East Carolina University. It repped a JV of Pierce Education Properties and Core Properties to secure a fixed-rate loan through Freddie Macs CME program to acquire the asset.
***
Walker & Dunlop closed $157M in financing for off-campus student housing properties last year. Some key deals include $23M for University Square Apartments and Laurel Ridge Apartments serving Texas A&M, $12M for Eagles West Apartments serving Auburn, and $6M for Elmira Jeffries serving Temple. It also provided two loans for The Pointe at MSU, adjacent to Mississippi State. Walker & Dunlop provided $21M in Fannie Mae financing for Phase I in April and recently closed $24M for Phase II.
This and That
Corvias Campus Living opened a new HQ in Cary, NC. The move follows the July 2012 launch of the firm, a division of Corvias Group.
Don't see your deals listed here? Send your news to Catie Dixon (catie@bisnow.com) or Tonie Auer (tonie@bisnow.com).