News
Why Amazon Should Go Brick-and-Mortar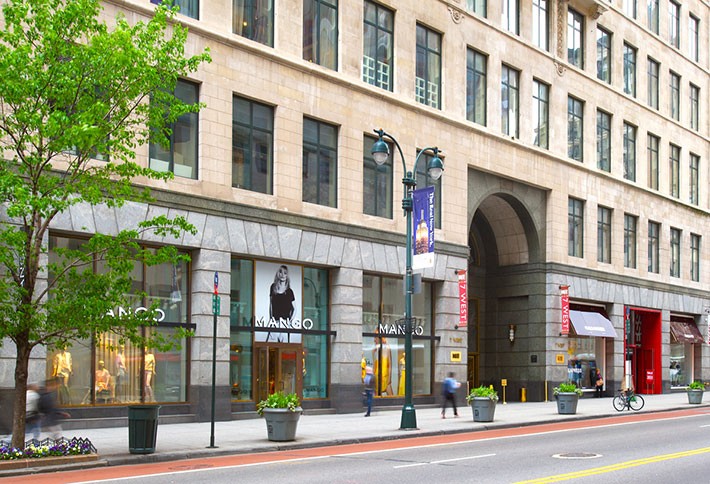 Amazon made what many suspect will be a leap into brick-and-mortar retail when it inked a deal last month at 7 West 34th Street in Manhattan. The store will reportedly open with a focus on customers picking up online purchases but expand to showcase Amazon's Kindle and Fire gadgets.

On top of the boon to 34th Street, Amazon's brick-and-mortar experiment illustrates that the future of retail is not a zero-sum game despite the site being labeled the archenemy of mom-and-pop stores (not to mention chains like Borders) for years.

There are precedents for the digital reverse migration. Eyewear brand Warby Parker, menswear company Bonobos, and beauty product supplier Birchbox are a few e-commerce retailers who expanded into traditional storefronts.

This sort of move can pay obvious dividends: 40% of Best Buy's digital sales are picked up in-store, by hand. Customers who shop in a physical Bonobos location on average spend double that of an online customer. And results of a recent A.T. Kearney study showed that 90% of all shoppers preferred the in-store experience to online browsing. Indeed, e-commerce still only accounts for 6.4% of all sales, according to the US Department of Commerce.

Amazon has experimented with Kindle-centric pop-ups and installed lockers at 7-Elevens and other stores that let customers personally retrieve goods they'd ordered online. Subsidiaries Zappos and Quidsi both supplement digital sales with good old-fashioned shops. Two years ago the company eyed store space in its hometown, Seattle.

Look for the new concept to grow should it succeed in Manhattan. A Kindle's throw away from the Empire State Building on the bustling crosstown thoroughfare offers hard-to-beat foot traffic—and an opportunity to compete with the gigantic Macy's flagship just down the block.