News
Four Elite Sovereign Wealth Funds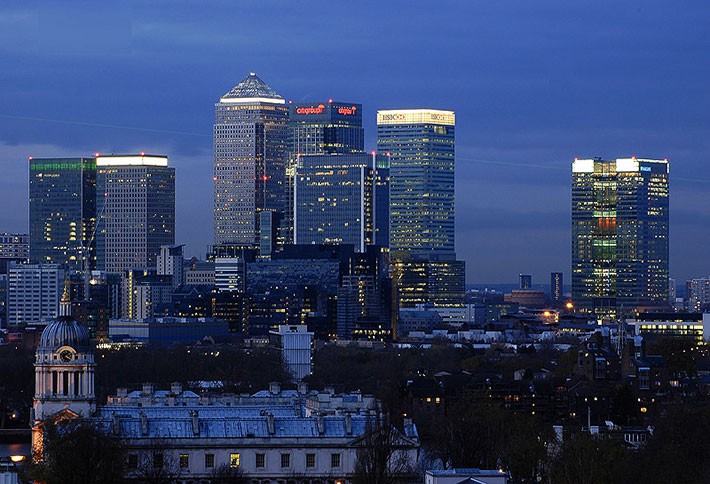 Following Blackstone's $8.1B sale of industrial owner IndCorp to Singaporean state fund GIC, we take a look at some of the dominant sovereign wealth funds as they increasingly bank on real estate investments in America and around the globe:
Norges Bank Investment Management

Country: Norway
Claims to fame: World's largest sovereign wealth fund. The largest buyer after Canada of American CRE.
Assets: $893B
Real estate as % of fund: Just 1.2% as of April, with stipulations that RE can constitute as much as 5% of assets.
RE Focus: Norges invests exclusively in real estate, stocks and bonds. Its American interests are currently NYC, Boston and DC.
Returns: The fund earned 6.3% over the past 10 years and a buoyant 15.9% in 2013.
CEO: Yngve Slyngstad
Noteworthy real estate holdings: Its reported hunt for Blackstone's $2.25B 1095 Sixth Avenue didn't work out (Ivanhoe nabbed it), but Norges' $684M investment in 7 Times Square offers some consolation.
State Administration of Foreign Exchange

Country: China
Claim to fame: Manages the largest collection of foreign-exchange holdings (worth $3.4T) in the world.
Assets: $568B
Focus: US government bonds, but SAFE is developing an eye for American real estate.
Noteworthy RE alliances: The fund accelerated its drive into alternative assets in 2012 when it committed $500M to Blackstone Real Estate Partners VII.
GIC

Country: Singapore
Claim to fame: The fund chipped in $400M toward Related Companies' purchase of the 1.2M SF Time Warner Center in NYC.
Assets: $315B
Real estate as % of fund: 7.1% as of March 31.
RE Focus: A+-list office properties and complexes from Japan to England, where it owns a $2.7B, 50% stake in London's Broadgate commercial campus.
Returns: In August GIC announced 4.1% annualized returns.
Frequent seller: Blackstone (see: Broadgate, above, and IndCor, below).
Noteworthy holdings: GIC is inching toward a deal to acquire industrial landlord IndCor Properties from Blackstone for $8.1B.
Qatar Investment Authority
Claim to fame...: ...or infamy. Last summer, Qatar reneged on a record $90M purchase of a Manhattan commercial townhouse. One rumored explanation: the government wanted to keep a low profile after criticism of migrant worker conditions at home.
Assets: $170B
Focus: In addition to real estate, the QIA owns Harrods and holds significant stakes in household name brands like Volkswagon (17%) and Barclays (about 13%).
Noteworthy holdings: NYC's Vornado Realty Trust sought financing from the fund for a 950-foot skyscraper on Central Park South. And QIA played a part in a $1.4B skyscraper sale in London's Canary Wharf (above), where it's now bidding—turbulently—for a full stake.