"Just give me the damn deal!" Maybe thats not what he said, but we did a double take when we saw former NFL stand-out Keyshawn Johnson decked out in his ICSC RECon badge with the other 32,999 folks on the ground here in Las Vegas, which Bisnow is covering live. We didnt get a chance to ask the ESPN sports analyst what his ICSC goals were, but we know that his company, Keyshawn Capital Development, focuses on CRE and development projects, including inner-city revitalization efforts.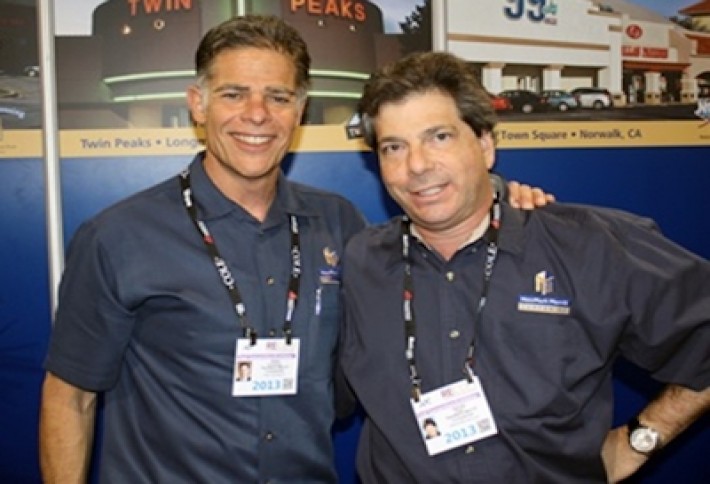 Newmark Merrill CEO Sandy Sigals (right, with Allen Ginsberg) investment philosophy in 2013: Find the right value-add retail plays. The firm is focused on buying assets in markets like Chicago, Denver, San Diego, LA, and Sacramento. Thats because cap rates for properties in core markets are at stupid levels when compared to in-place rents. A solid example: Twin Peaks mall, a 560k SF shopping center in Longmount, Colo. Newmark Merrill received a nearly $30M bond from the city to revitalize the property, which helped it attract Regal Cinemas, Sams Wholesale, and Whole Foods to offset the loss of a former Sears there.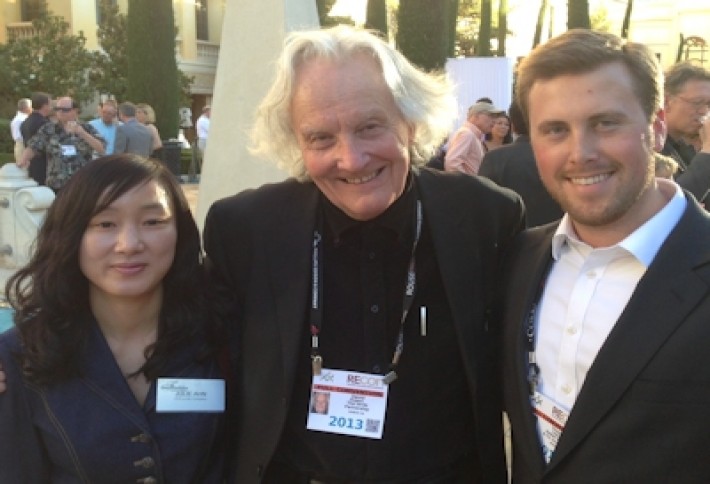 At ICSC's opening party around the Bellagio pool, we snapped Tom Lesnick, right, equity analyst for Baird, with David Rogers of The Jerde Partnership (which with Macerich was announced as winning ICSC's annual award for conceptualizing and architecting outdoor retail space Santa Monica Place); and DTZ's Julie Ahn, managing director of the investment department there and in specially for ICSC from Seoul, South Korea. We applaud them for their restraint in keeping their coats on and not jumping into the pool on such a beautiful evening.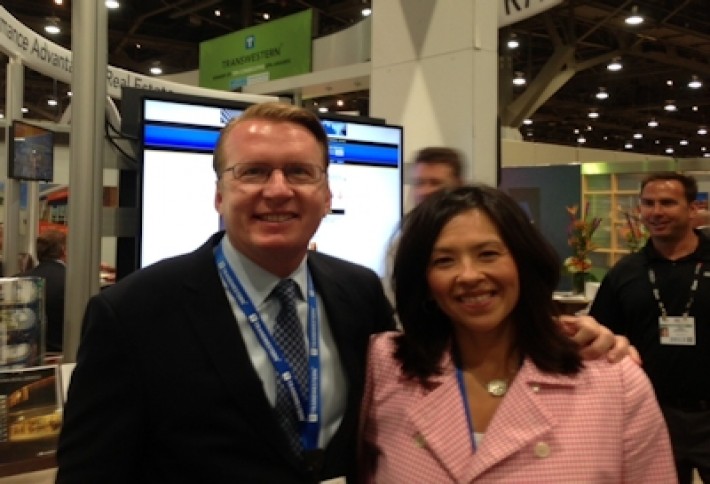 At the Transwestern booth, we snapped president for the AmericasChip Clarkeand director of national marketingKim Croley. Chip says based on the moods in San Diego last week at ULI and in Las Vegas this week, the real estate economy is on an "upward trajectory." Congrats to the Houston-based, 22-year Transwestern vet, who ascended to his new gig in January after running the Gulf Coast and Mountain region. Now he has seven regions and 33 separate markets to look after, plus pose forBisnowceremonial shots. What did he used to do with all his free time?
What's your go-to spot when you need a hamburger fix? Tell us:julie@bisnow.com.