News
Eagle Group Ready To Loan Hard Money
Banks are lending again and CMBS is back. That said, it's still pretty difficult to get a loan, according to Eagle Group president Brian Good, who just launched Eagle Group Finance, a direct hard money lender targeting Western US real estate assets.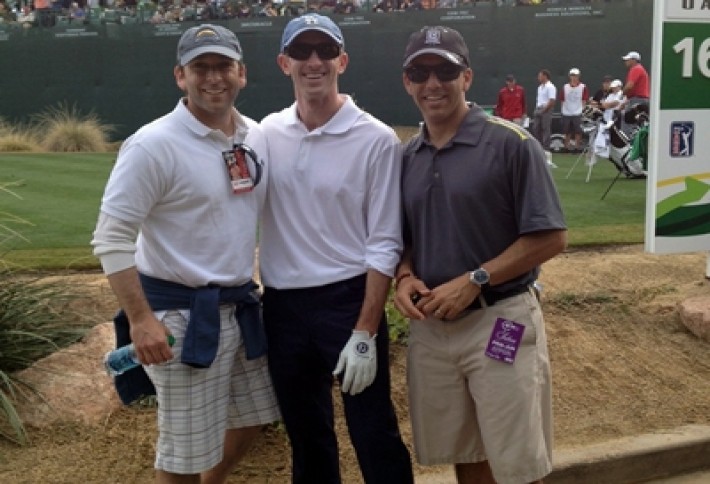 Brian (right, with Michael Schlesinger and Matt Schwab at the Phoenix Open) formed the division because there's a shortage of quality lenders that can handle loans in the $500k to $10M range. He knows this from being on the other side of the banker's desk. Brian formed Eagle Group in 2000 to buy commercial RE in the Southwest, acquiring 26 properties before selling most of them in '07. He calls Eagle Group Finance a "softer hard money" company; its sweet spot is $3M to $5M at 8% to 10% interest, non-recourse, and terms range from six months to 10 years. The company made four loans in its first month of business, with 10 more in the pipeline.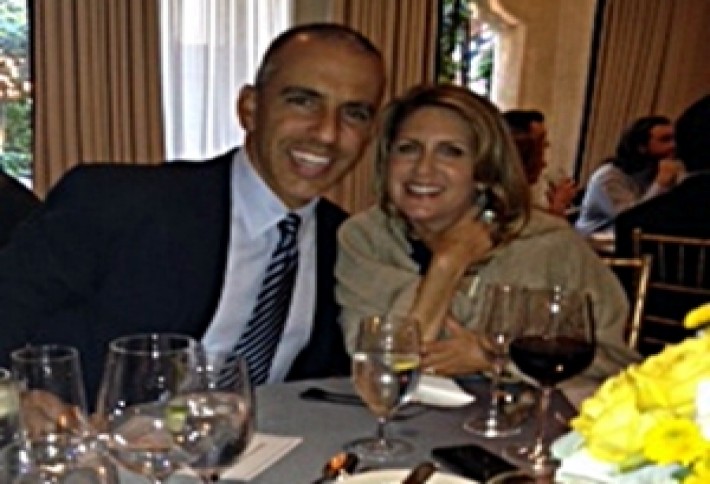 Brian, here with wife Michelle, says the company's clients include high-credit borrowers who could qualify for a conventional loan but need a quick close or got soured on traditional bankers during the recession. He also thinks reports about the ease of debt have been overblown. "If you have a property that's not Main and Main or you have a credit snafu on your balance sheet, banks still won't lend to you." Brian began life as a RE attorney; one of his firm's clients was Arden Realty "and a gentleman named Richard Ziman, who is still my mentor." Brian's (almost) all-female household includes Michelle, daughters Olivia, 11, and Ella, 8, and two girl dogs.