News
Too Much Construction?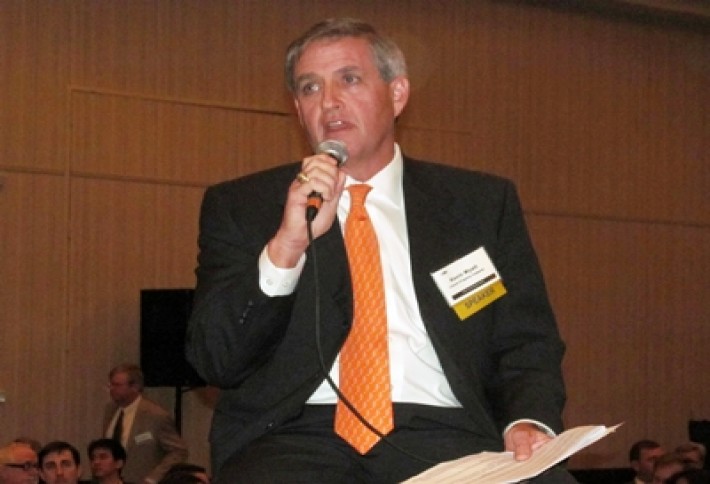 Is the Energy Corridor in danger of overbuilding? Experts at our Future of the Energy Corridor event last week were torn. Lincoln Property Co SVP Kevin Wyatt says office construction is adding 15% to the market, a concern. He hopes spec development will slow. He feels that if absorption continues at this pace we'll see more, but any slowdown will make everyone slam on the brakes. And although a bubble is unlikely when oil is over $80, he thinks its possible. (When we were kids, bubbles were endless fun, now it's one of the scariest words.) Lincoln has Energy Crossing II under construction (64% pre-leased) and it's gearing up a value office project in Park 10. Park Ten Center I will be three stories and 220k SF.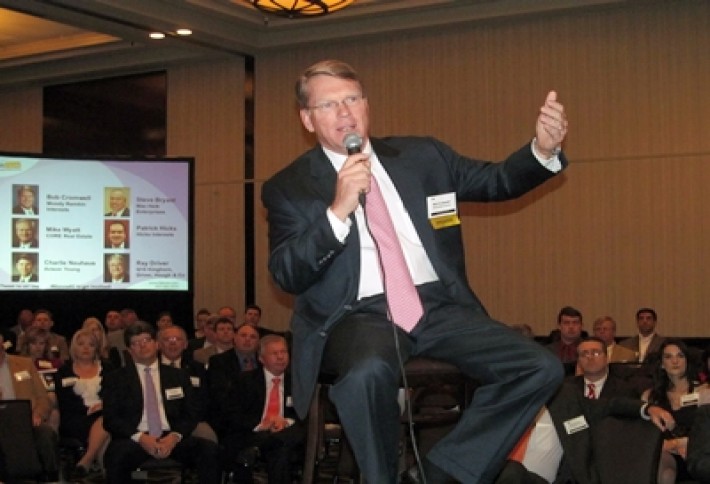 Moody Rambin managing director Bob Cromwell says no bubble. This is the first up cycle he's seen with some development constraints. Couple that with 1M SF of prospects in the submarket that'll land here in the next six months, and he thinks we're safe. Although 85% of his tenants are tied to energy, Bob says other groups are entering the market. (Think Sysco, Toyota, and the recent influx of healthcare users.)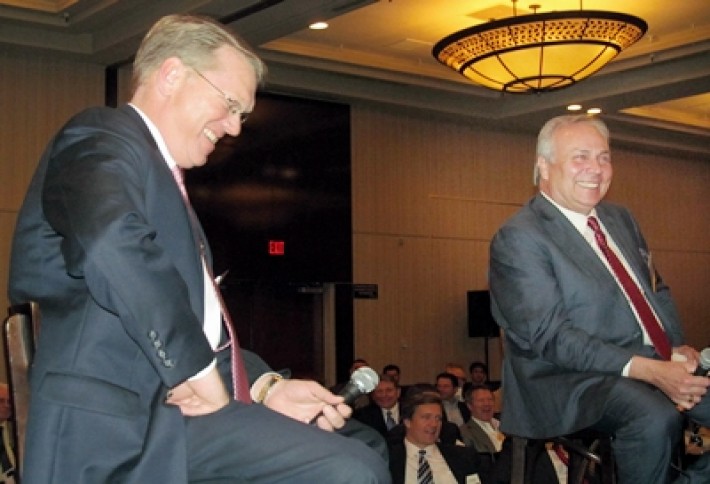 Mac Haik director of leasing Steve Bryant says land prices in the Corridor have skyrocketed to $30 to $40/SF, which is pushing rents to new highs. (No wonder they're smiling.) But companies moving here from other parts of the country see our rates as a bargain. Hicks Interests principal Pat Hicks says our NNNs are $5 to $12/SF cheaper than our competition nationwide.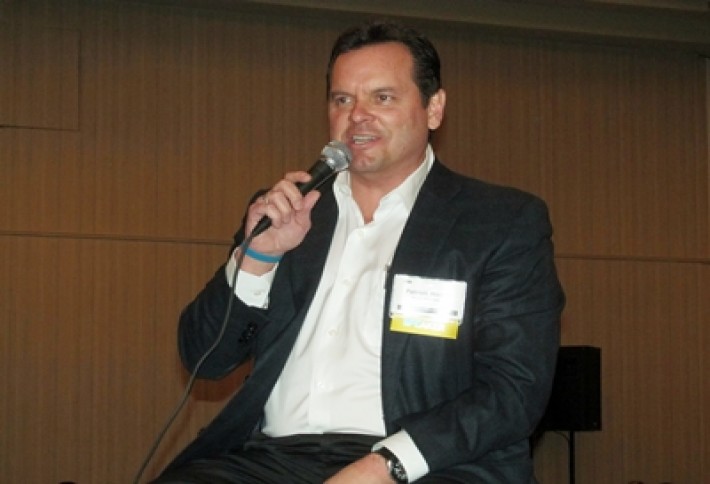 Pat says this cycle is different from any previous one, especially for engineering firms. 50k SF blocks now have three tenants competing. And tenants used to often get three-year terms, but those don't exist anymore. Now seven years is usually the shortest you can find, which makes the submarket more stable. Although most activity in the Corridor so far has been along the freeway, he predicts we'll see more secondary sites and teardowns start. He's currently converting the former Great Indoors to an office project and says he'll announce a new project there in a week or two.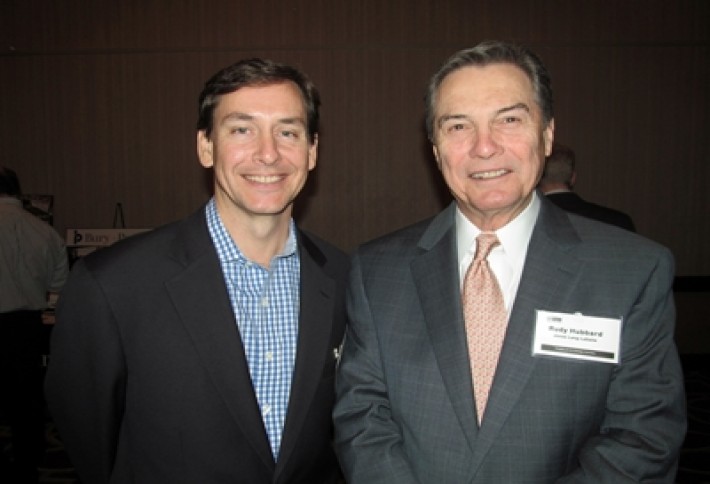 Out in the crowd, we found Transwestern's Ed Cummins and JLL's Rudy Hubbard. Ed just brought a 197-unit property at Wilcrest and Briar Forest to the market. It sold two years ago as distressed but is now 100% occupied with rents $75 higher. And Rudy says offers are due this week on One Westchase, the 466k SF office tower he's marketing.
We are crooning along with Walking In Memphis. What gets you singing at your desk? Email Catie Dixon, catie@bisnow.com.